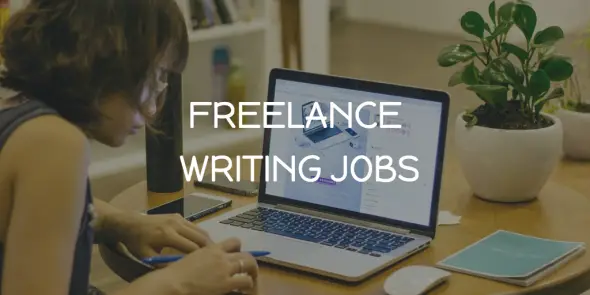 Who's ready to tackle a new week of writing jobs?
I know I am, and I hope you all are, too.
Let's kick things off with new online writing jobs, some on-site ones, and paid internships as well.
Have a great week ahead!
Freelance Writing Jobs
Content Writing Jobs
Blogging Jobs
Contributing Writer/Reality TV Blogger – Taste of Reality (Los Angeles, CA)
Blog Contributor – Intimate Accessories (LA Area)
Copywriting Jobs
Proofreading/Editing Jobs
Part-time Proofreader – Venel (Omaha, NE)
Plan/Proposal/Grant Writing Jobs
Federal Proposal Writer (Remote Contractor)
Looking for more grant writing jobs? Find them at Flexjobs, where they hand-screen all their job listings. Use promo code FWJPROMO and save up to 30 percent on a membership! Try Flexjobs now.
Technical Writing Jobs
Travel Writing Jobs
General/Misc. Freelance Writing Jobs
Magazine Writing Gigs
Internships