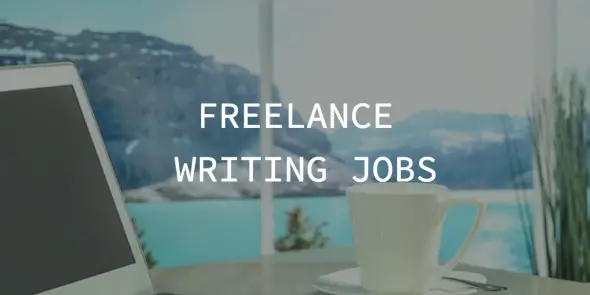 Good Friday morning!
Before we sign off for the weekend, take a look at online writing jobs, part-time, on-site gigs, and internship opportunities.
Enjoy the weekend!
Freelance Writing Jobs
Join your fellow freelancers who find high-quality jobs every day at Flexjobs.
Use FWJPROMO when checking out and pay as low as $10.45 for a membership.
Content Writing Jobs
Blogging Jobs
Copywriting Jobs
Proofreading/Editing Jobs
Freelance Book Editor – Kirkus Media (Anywhere)
Journalism Jobs
Freelance Washington Contributors – Homeland Security Today (Washington, District of Columbia)
Plan/Proposal/Grant Writing Jobs
On-Call Senior Proposal Writer – ICF (Fairfax, VA)
Business Plan Writer (LA)
Sports Writing Jobs
General/Misc. Freelance Writing Jobs
Freelance Podcast Editor – 2 Market Media; $15/hr (Remote/Eastern Time Preferred)
Internships