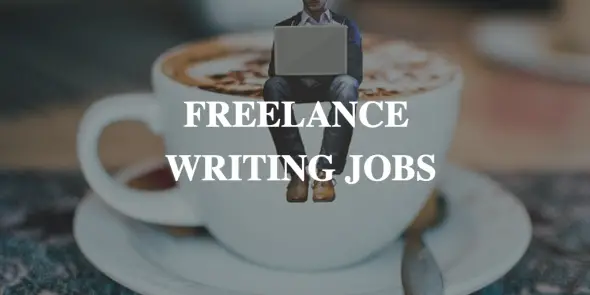 How is everyone this morning? I hope you all had a good night's sleep and are ready to beat deadlines, meet word counts, and find new freelance writing jobs.
Here you go – and good luck!
Freelance Writing Jobs
Content Writing Jobs
Blogging Jobs
Blog/Website Content Writer and Editor, Project-based (Scottsdale, AZ)
Copywriting Jobs
Freelance Copy/Marketing Digital Writer (Virtual)
Freelance Beauty Copywriter – Flux Branding; $35-$50/hr (Los Angeles, CA)
Looking for more copywriting jobs that pay well? For a small fee, you'll have access to Flexjobs' vast database of telecommute jobs. With promo code FWJPROMO, you can save up to 30 percent on a membership and pay as low as $10.45 per month! 
Proofreading/Editing Jobs
Journalism Jobs
Site Editor at PSFK (NYC or Virtual)
Freelance Contributor – Documented (New York)
General/Misc. Freelance Writing Jobs
Magazine Writing Gigs
Magazine Editor Consultant, Project-based – CIC North America Corp. (Rolling Meadows, IL)
Internships
Editorial Assistant – AList (Pasadena, California)
Intern, Business Proposals Writer – IGT (Providence, RI)