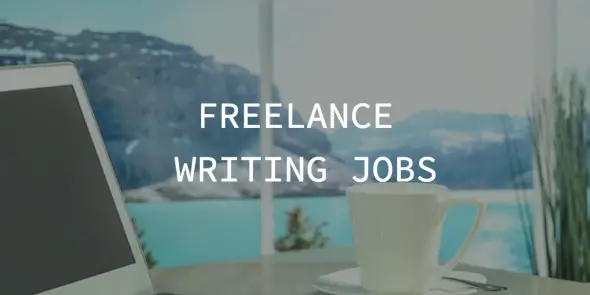 Good morning, everyone.
Flexjobs' Father's Day Sale ends today, so if you haven't taken advantage of it yet, don't forget to pay them a visit.
When registering, use the promo code "FJDAD" to receive:
50% off a 30-day subscription ($7.50, down from $14.95)
40% off a three-month subscription ($17.95, down from $29.95)
30% off a one-year subscription ($34.95, down from $49.95)
Use this promo code on FlexJobs gift certificates, too!
Freelance Writing Jobs
Content Writing Jobs
Blogging Jobs
Professional writer to draft and edit four blog articles about accounting/tax per month; $300-$400/month
Blog Writer for Presentation Design Agency – KOAD; $30-$60/hr (Los Angeles, CA)
Copywriting Jobs
Freelance Copywriter – Genesis Fair Trade (San Diego, CA)
Proofreading/Editing Jobs
Freelance Part-time Copy Editor – Community Impact Newspaper; $18.50/hr (Pflugerville, TX)
Professional Christian Book Editors Needed (Tri-State/USA)
Journalism Jobs
Journalist for company interviews; $15-$20/hr (WLA/South Bay)
Plan/Proposal/Grant Writing Jobs
Technical Writing Jobs
General/Misc. Freelance Writing Jobs
Internships
Editorial Intern – La Macchia Enterprises (Milwaukee, WI)
Editorial / Marketing Intern – Happiest Baby, Inc. (Culver City, CA)
Marketing Copywriter Intern – Proximity Learning (Austin, TX)