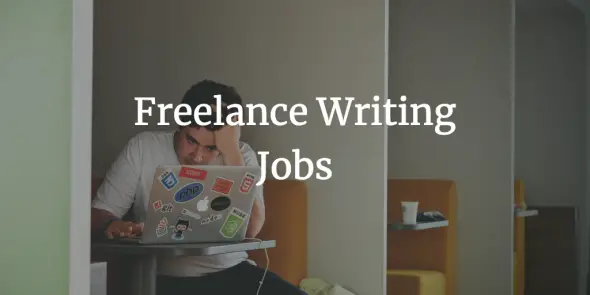 Who's ready for a new week? I hope you are!
Let's kick things off with new online writing jobs, part-time, on-site gigs, and internship opportunities.
Happy hunting!
Freelance Writing Jobs
Join your peers who find legit, high-quality jobs every day at Flexjobs.
Use FWJPROMO when checking out and pay as low as $10.45 for a membership.
Content Writing Jobs
Blogging Jobs
EDM Music Festival + Fashion Blogger / Correspondent – iEDM On Blast (Los Angeles, CA)
Copywriting Jobs
NYC focused copywriter / blog writer / content contributor – GoHomeNY; $50-$200/500-2,000-word articles (New York, NY)
Proofreading/Editing Jobs
Part-time Copy Editor – Co-Corvallis Partnership (Corvallis, OR)
Part-time Financial Proofreader – Marin & Montanye LLP (Uniondale, NY)
Journalism Jobs
Freelance Contributors/Correspondents – Montana Press, LLC (All Cities, Montana)
Plan/Proposal/Grant Writing Jobs
Part-time Grant Writer – Village of Promise (Huntsville, AL)
Part-time Proposal Writer – Dictyon Language Services; $50/hr (Arlington, VA)
General/Misc. Freelance Writing Jobs
Internships