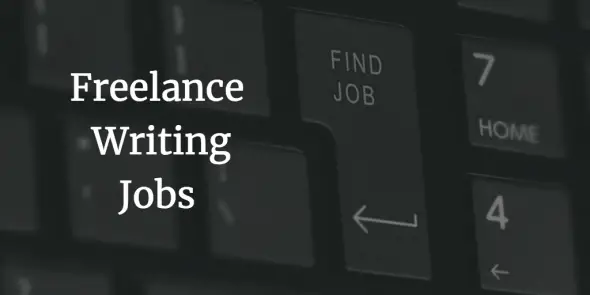 Some see Wednesday as Hump Day, we see it as the day that brings us closer to Friday. And though we know some of us work on weekends, there's still something to be said about ending the week satisfied, yes?
Before we get there, though, we have a bunch of fresh writing jobs for you.
Freelance Writing Jobs
Content Writing Jobs
Copywriting Jobs
Looking for more copywriting jobs that pay well? For a small fee, you'll have access to Flexjobs' vast database of telecommute jobs. With promo code FWJPROMO, you can save up to 30 percent on a membership and pay as low as $10.45 per month! 
Proofreading/Editing Jobs
Independent Content Editor – Lobster Marketing Group (Ellsworth, ME)
Journalism Jobs
Freelance Investigative Reporter – WhoWhatWhy (New York, New York)
Daily Part-Time Reporter – Courthouse News Service (Saginaw, Michigan)
Technical Writing Jobs
Freelance Analyst Writer – Cannabis & Crypto Hedge Funds (Seattle, WA)
Technical Writer with Safety, Health and Hygiene background – Numbers Only Inc.; $25-$28/hr (Atlanta, GA)
Resume Writing Jobs
Part-time European CV Writer – IMPACT (Orlando, FL)
General/Misc. Freelance Writing Jobs
Internships