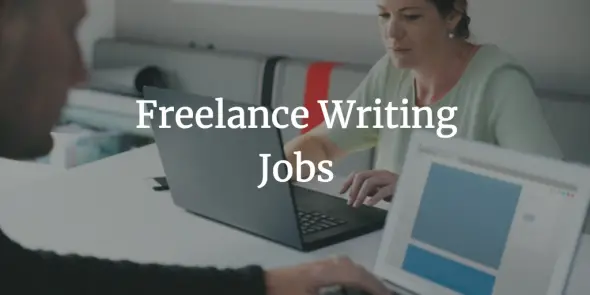 Good morning, job hunters.
Here are today's writing jobs online, internships, and more.
Freelance Writing Jobs
With Flexjobs, you get top-notch telecommute jobs – guaranteed legit and scam-free. When you use code FLEXDAY, you can receive up to 50% off.
Simply choose from the following membership options:
50% off a 30-day subscription ($7.50, down from $14.95)
40% off a three-month subscription ($17.95, down from $29.95)
30% off a one-year subscription ($34.95, down from $49.95)
Give Flexjobs a go. Sign up today and save up to 50% off using code FLEXDAY.
(Valid till October 18)
Content Writing Jobs
Blogging Jobs
Part-Time Editor for Design Blog at Toptal (Anywhere)
Copywriting Jobs
Proofreading/Editing Jobs
Copy Editor at Ranker (USA)
Journalism Jobs
Plan/Proposal/Grant Writing Jobs
Part-time Grant Writer – THE RELIEF ZONE (Frewsburg, NY)
Technical Writing Jobs
Freelance Technical Writer (Chicago, Illinois, United States)
General/Misc. Freelance Writing Jobs
Part-time, Temporary Business Management, Economics, Accounting and Maths Curriculum Writers – Rising Academy Network (Remote)
Internships