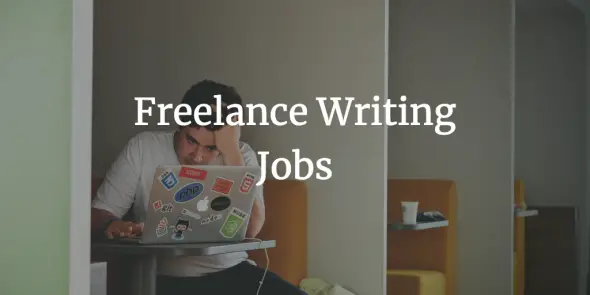 Good morning, FWJ folks!
National Flex Day has come and gone, but we're not done with it yet. Flexjobs' 50% OFF offer is still on.
For a small fee, you have unlimited access to their database PLUS job resources and members-only discounts with their partner service providers.
Here's the deal: until October 18, you can receive up to 50% OFF on a Flexjobs membership by using code FLEXDAY.
50% off a 30-day subscription ($7.50, down from $14.95)
40% off a three-month subscription ($17.95, down from $29.95)
30% off a one-year subscription ($34.95, down from $49.95)
Don't miss this chance to save up to 50%!
Freelance Writing Jobs
Content Writing Jobs
Blogging Jobs
Blog Managing Editor – Project Consultancy (Washington, District of Columbia)
Copywriting Jobs
Part-time Copywriter – RemX Specialty Staffing; $24.50-$28/hr (Alpharetta, GA)
Freelance Marketing Copywriter + Social Media Coordinator, Contract – Front Step Marketing; $20/hr (Eden Prairie, MN)
Proofreading/Editing Jobs
Freelance Copy Editor/Proofreader (Detroit, Michigan)
Freelance Copy Editor – Graphic World, Inc. (St. Louis, MO)
Journalism Jobs
Part-time Research Journalist – Sato Industries (Rincón, PR)
Part-time Writers Wanted – Park Slope Reader; $50/piece (Brooklyn, NY)
Sports Writing Jobs
General/Misc. Freelance Writing Jobs
Freelance Writer – Online Livingstyle Magazine (Palm Beach)
Write Short Broadcast TV Scripts (Remote)
Internships