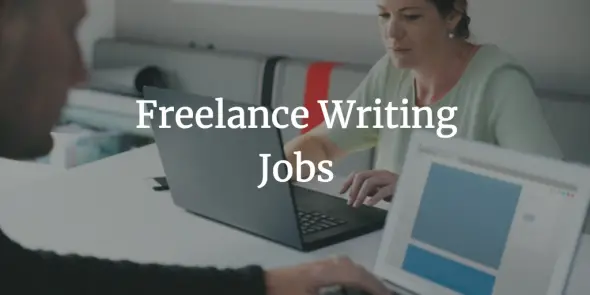 How's everyone today? I hope you're all ready for an awesome week.
Here are today's online writing jobs, together with on-site and internship opportunities. Good luck getting new jobs!
Freelance Writing Jobs
Join your peers who find legit, high-quality jobs every day at Flexjobs.
Use FWJPROMO when checking out and pay as low as $10.45 for a membership.
Content Writing Jobs
Blogging Jobs
Blogger for Restaurant Marketing (Remote)
Copywriting Jobs
Freelance Copywriter at FOODMatch (Remote)
Proofreading/Editing Jobs
Need someone to proofread a fantasy novel (Anywhere)
Journalism Jobs
Part-time Editor at BottomLine – ESPN (Bristol, Connecticut)
Reporter/News Writer (Virtual)
Plan/Proposal/Grant Writing Jobs
Ongoing Consultancy – Proposal Writer at Lutheran World Relief (Baltimore or Remotely, MD)
Technical Writing Jobs
IT Security Technical Writer – Realinterface; $40-$45/hr (Washington, DC)
Resume Writing Jobs
General/Misc. Freelance Writing Jobs
Magazine Writing Gigs
Internships