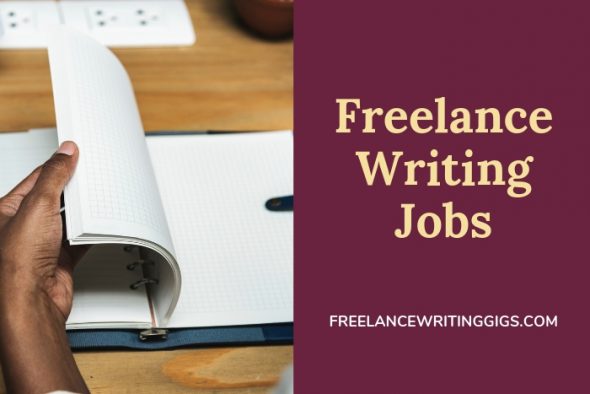 Good morning, FWJ folks.
Quick trivia question: What country is believed to have "invented" April Fools' Day?
A clue:
Children fool their friends by taping a paper fish to their friends' backs.
When the "young fool" discovers this trick, the prankster yells "Poisson d'Avril!
Anyhow, no prank from us today. Here are your freelance writing jobs.
Freelance Writing Jobs
For more jobs that you can do from the comfort of your own home, visit Flexjobs. They have a rich selection of telecommute jobs, which is hand-picked and updated daily. To save up to 30%on membership fees, use code FWJPROMO.
Open yourself up to more opportunities. Join Flexjobs today!
Content Writing Jobs
Blogging Jobs
Copywriting Jobs
Part-time Marketing Writer – Franklin Miller Inc. (Livingston, NJ)
Proofreading/Editing Jobs
Journalism Jobs
Magazine/Web Reporter (Toronto/Remote)
Plan/Proposal/Grant Writing Jobs
Film Business Plan Needed (Remote)
Technical Writing Jobs
Sports Writing Jobs
Resume Writing Jobs
General/Misc. Freelance Writing Jobs
Internships
Content Writer Internship @ Tea Company – Senbird Tea (Manhattan, NY)
Content Writer Intern – Princeton Ririxin School (Philadelphia, PA)
Internship: Technical Writer (Minnetonka, Minnesota)