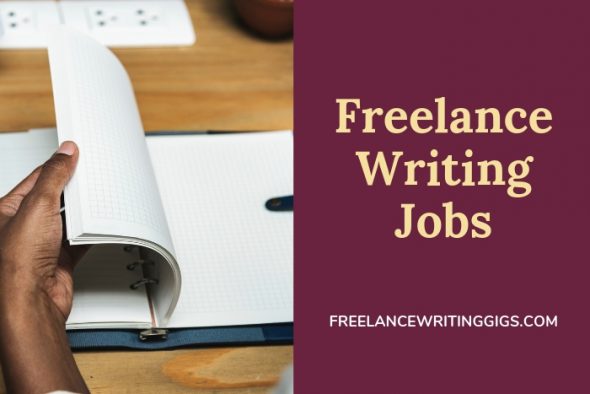 Good morning, FWJ folks!
Let's look at writing jobs before the weekend, shall we?
Freelance Writing Jobs
Content Writing Jobs
Blogging Jobs
Copywriting Jobs
Looking for the copywrting job of your dreams? For a small fee, you'll have access to Flexjobs' vast database of telecommute jobs. With promo code FWJPROMO, you can save up to 30 per cent on a membership and pay as low as $10.45 per month! 
Proofreading/Editing Jobs
Copy Editor for Journal (Toronto)
Editor for a Novel (USA)
Journalism Jobs
Freelance Journalists – Health Equity Issues – The Colorado Trust (Denver, Colorado)
Part-time DC Correspondent – Arab Weekly (Washington, District of Columbia)
Resume Writing Jobs
General/Misc. Freelance Writing Jobs
Magazine Writing Gigs
Freelance Reporters – American Dog Magazine (New York)
Internships
Content Marketing Intern – SGM Law Group PLLC (New York, NY)