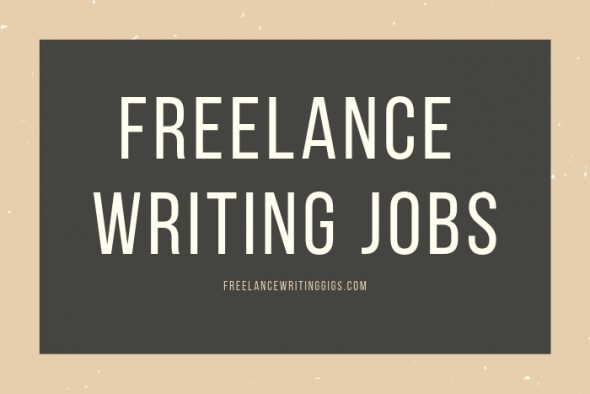 Good Monday morning! How'd the weekend go? I had a hectic one, with back-to-back screenings of Maleficent 2 for my nephew's fundraiser (if you haven't checked it out, please do when you have a minute: I Got Sam's Back: Sam's Spinal Surgery Fundraiser), but it was worth it. 🙂
I hope you took some time to breathe in the weekend. Let's get back to work, and land some new freelance writing jobs, shall we?
For more jobs that you can do from the comfort of your own home, visit Flexjobs. They have a rich selection of telecommute jobs, which is hand-picked and updated daily. To save up to 30% on membership fees, use code FWJPROMO.
Open yourself up to more opportunities. Join Flexjobs today!
Freelance Writing Jobs
Content Writing Jobs
Blogging Jobs
Copywriting Jobs
Proofreading/Editing Jobs
Part-time financial editors wanted — Must hold a CFP designation to apply – InvestingAnswers.com (Remote)
Freelance Copy Editor STM – Cosmic Strands LLC (Wilmington, DE)
Technical Writing Jobs
General/Misc. Freelance Writing Jobs
Internships
Internship: Copywriter – VIDA & Co. (San Francisco, CA)
Neuroscience Research & Writing Paid Internship (N. Bethesda)