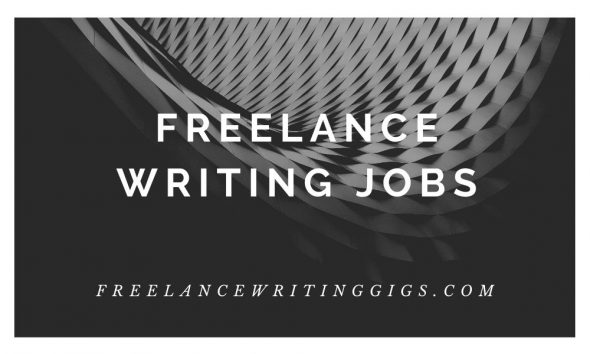 Hi, everyone! Take a look at today's writing jobs.
I hope you land a new gig or two. Good luck!
For more jobs that you can do from the comfort of your own home, visit Flexjobs. They have a rich selection of telecommute jobs, which is hand-picked and updated daily. To save up to 30% on membership fees, use code FWJPROMO.
Open yourself up to more opportunities. Join Flexjobs today!
Freelance Writing Jobs
Content Writing Jobs
Blogging Jobs
Blogger – Ross Investigators; $30/hr (Denver, CO/Remote)
Copywriting Jobs
Freelance Copywriter – Ozone Design Inc. (New York)
Proofreading/Editing Jobs
Wheaton Press Developmental Editor – Wheaton Press (Yorkville, IL/Remote)
Copy Editor – Part-Time – Health Care Consultants, Inc. (Pacific Time)
Try The World's Best Grammar Checker
Journalism Jobs
Technical Writing Jobs
Technical Writer – Adobe FrameMaker, 4 months – The Aviation Recruitment & Consulting Group; $30/hr (Issaquah, WA)

General/Misc. Freelance Writing Jobs
Internships
Content Writer Intern – Cedarcide (Lewisville, TX)