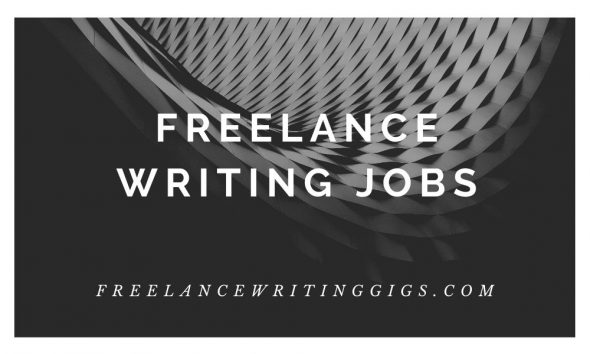 Happy Monday morning, FWJ folks!
What did you do over the weekend? I caught up on some reading – it's Stephen King's "The Stand" right now. If you haven't read it, it's the best OR worst time to pick it up…
Anyhow, here are today's writing jobs online, internships, and more. May you have a productive day!
Try The World's Best Grammar Checker 
Reminder: Save up to 50% on membership fees on Flexjobs – and get awesome remote gigs – by using code JOBS. Take advantage of this promo to make these savings:
$7.50 for a month — 50% off!
$17.95 for 3 months — 40% off!
$34.95 for a year — 30% off!
Don't miss the chance to save up to 50%!
Code valid till May 2.
Freelance Writing Jobs
Content Writing Jobs
Copywriting Jobs
Journalism Jobs
Plan/Proposal/Grant Writing Jobs
Part-time, Contract Professional Grant Writer, 5-6 months – EDCenter; $16-$18/hr (San Bernardino, CA)
Technical Writing Jobs
Contract Position: Deviation / Investigation Writer (New Jersey)

General/Misc. Freelance Writing Jobs
Internships
Editorial Intern – FourSteps (Salt Lake City, UT)
Web Content Writing Intern – TechSoup (San Francisco, CA)