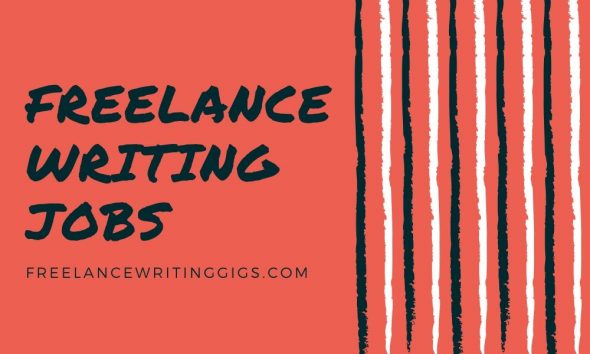 It's Friday again! What are your plans for the weekend? I plan to wake up early tomorrow and do some grocery shopping. Well, to add to your to-do list, you might want to take a look at today's writing jobs online.
Have a safe and relaxing weekend, everyone!
Try The World's Best Grammar Checker 
Save up to 50% on membership fees on Flexjobs – and get awesome remote gigs – by using code JOBS. Take advantage of this promo to make these savings:
$7.50 for a month — 50% off!
$17.95 for 3 months — 40% off!
$34.95 for a year — 30% off!
Don't miss the chance to save up to 50%!
Code valid till May 2.
Freelance Writing Jobs
Content Writing Jobs
Freelance Writer II – Cat5 Commerce (Remote, Missouri)
Temporary Content Writer – AppleOne (Remote initially then office in Simi Valley, CA)
Proofreading/Editing Jobs
Journalism Jobs
Technical Writing Jobs
General/Misc. Freelance Writing Jobs
Internships