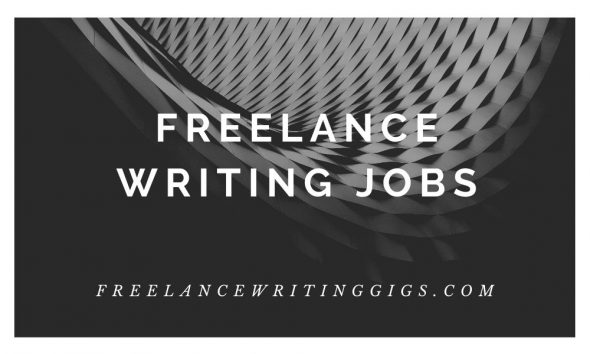 Hi, everyone! Have a lot of free time lately? These freelance writing jobs will keep you busy and productive.
Don't miss out!

Try The World's Best Grammar Checker 
Find premium remote jobs every day without additional effort at Flexjobs. They hand-pick their listings, making sure you get what you actually want. Save up to 30% on a Flexjobs membership, which comes exclusive discounts with partner programs and suppliers as well as resources for remote workers.

Use code FWJPROMO to receive the discount.
Freelance Writing Jobs
Content Writing Jobs
Copywriting Jobs

Proofreading/Editing Jobs
Shopping News Editor, The Zoe Report – Bustle Digital Group (New York, NY)
Assistant Editor, The Balance – Dotdash (New York, NY)
Plan/Proposal/Grant Writing Jobs
Part-time Grant Writer – Fuller Staffing (Lawrence, KS)
Grant Writer – Food Rescue US; $25/hr (Norwalk, CT)
Technical Writing Jobs
Senior Technical Writer – TechData Service Company, LLC; $40-70/hr (Irvine, CA;
Temporarily remote)
General/Misc. Freelance Writing Jobs