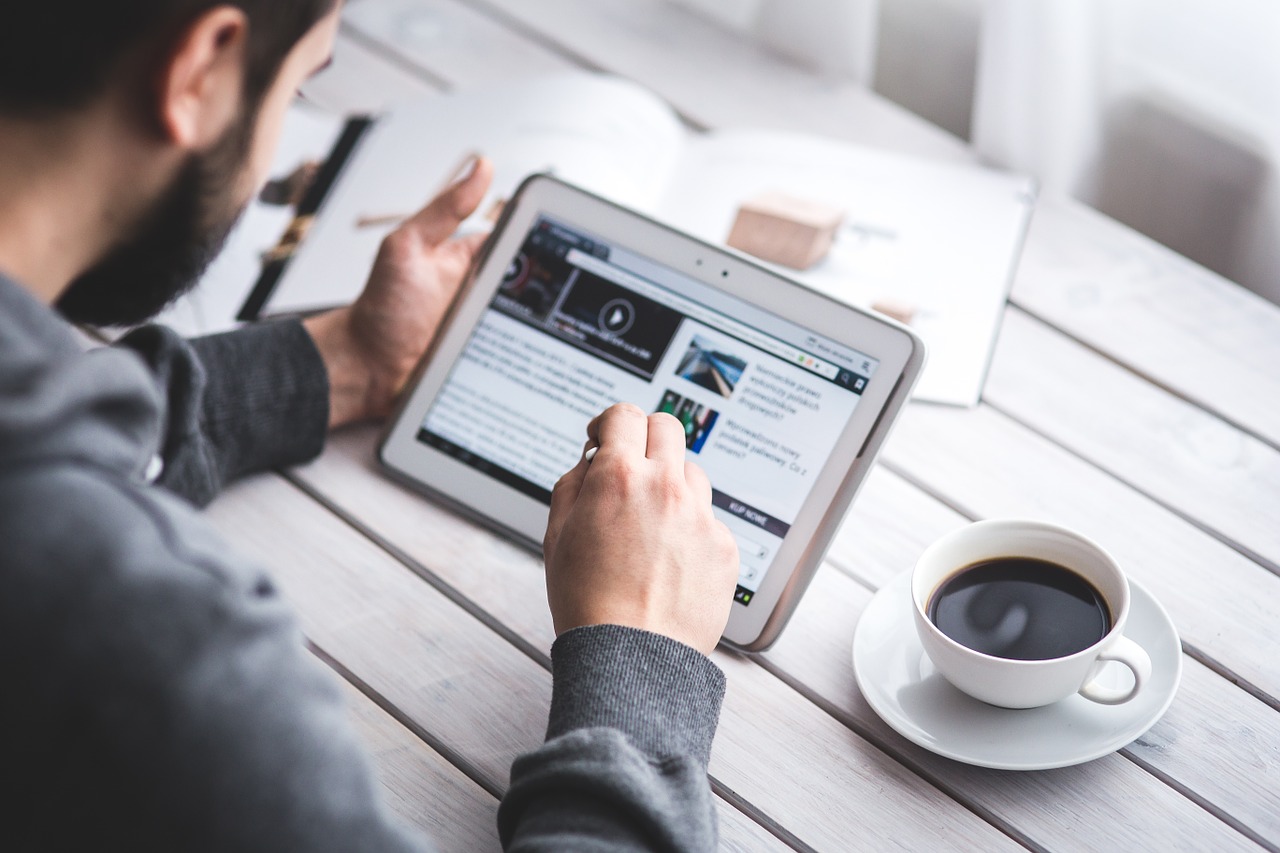 Creating and maintaining a blog is hard work. Developing a successful blog is even harder. Creating a successful blog isn't impossible, but it takes dedication, hard work, time, and money. Even when you outsource your content creation, you have to source and upload images, format content, and make sure each article gets posted to the right category.
On top of your technical duties, you have to find ways to generate traffic to your blog in order to make it profitable. Traffic is a prerequisite to any kind of financial profits. Generating quality traffic requires employing digital marketing strategies like email marketing, PPC ads, and search engine optimization (SEO).
Are you overwhelmed trying to figure out how to start a successful blog? Do you need help with traffic or monetization? If you're feeling stuck, here's what you need to know about creating a profitable blog.
1. Popularity alone won't make you rich – you need to provide value
Popular blogs are easier to monetize; however, blogs don't automatically become profitable just because they're popular. Once you gain traction in the search engines and have a loyal following, you need to implement specific strategies to monetize your blog. Your visitors won't just give you money for no reason.
To create a profitable blog, you'll need to:
Provide value that visitors are willing to pay for

. There are only two possible sources for your blog's income: advertisers and visitors. If you're going to generate income from your visitors, you must provide something of value people are willing to pay for.
What people are willing to pay for will depend on your market and many other factors. For example, years ago, you could sell a digital music album download for $20. Today, it's hard to sell digital music; people expect free downloads.
You'll need to do some extensive research to find out what people pay for in your niche. Perhaps you can create something of value that your competitors offer and find a way to offer something slightly better or different.
Charge a fair but nominal fee for your product or services

. All too often, people make the mistake of not charging enough for their products and services. Don't fall into the trap of believing you need to charge less to get sales. Your prices should be fair but don't shortchange yourself. You won't get more sales by lowering your prices – you'll get more sales with better marketing and stronger sales copy.

Avoid relying on Patreon subscribers

. Patreon makes it easy to provide unique content to subscribers for a fee, but they can cancel your account at any time. Many popular content creators have had their Patreon accounts terminated for violating the terms of service. Patreon has also banned content creators, like

Carl Benjamin

, for things said on other platforms unrelated to Patreon.
It only takes one mistake to get banned from Patreon and other similar revenue-generating platforms, so don't put all of your eggs in your membership revenue basket.
Connect with advertisers, but don't rely on them

. Advertisers will play a key role in monetizing your blog, whether you sell ad space directly on your website or display ads from Google Adsense. However, you can't rely on advertising dollars to roll in. Advertisers can change their minds without notice. You might be raking in cash today and wake up to canceled contracts in the morning.

Spend money on professional SEO and PPC services

. To sell products and services, you need a steady stream of targeted visitors. The two ways to generate targeted visitors are professional SEO services and PPC ads.
While there are DIY SEO instructions online, you're always better off hiring a professional agency. There are nuances to SEO that you just can't learn without a professional background and plenty of experience.
PPC ads are the same. If you want to spend time learning how to run PPC ads, that's perfectly okay. However, if you don't want to dedicate a large portion of your life to learning PPC ads, it's better to hire a professional.
Spend money on professional copywriting and content writing services

. Getting traffic is only half the battle. You also need to convince your traffic to take a specific action, whether it's making a purchase or signing up for your email list. That's where professionally-written copy comes into play.
Despite the vast number of bloggers who write their own content, content writing is actually a profession that requires expertise to perfect. Same with copywriting. To create a successful blog, you'll need both. You'll need a copywriter to create your sales and ad copy, and you'll need a content writer to create your articles.
2. Strive to dominate your niche
The most profitable blogs tend to dominate their niche. There's more than one way to accomplish this feat. You can either provide content that goes above and beyond what your competitors offer, or you can present the same information in a way that makes visitors prefer your user interface.
How to dominate your niche with superior content
Dominating your niche with superior content isn't hard, but it takes time and effort. Essentially, you'll need to research what your competition has published and find ways to produce similar, yet more thorough content.
Make visitors prefer your site over your competitors
Often, quality is more than just the quality of content. It's also the way that content is delivered. For example, if your competitors have good information, but their website is ugly and hard to navigate, you can probably dominate your niche by swooping in with a beautiful website with superior organization and an elegant and straightforward user interface and navigation menu.
3. Be willing to change to meet your audience's needs
Sometimes bloggers start out with an idea that flops but insist on pushing forward. Persistence with personal projects is worthwhile, but when you're trying to make a profit, you have to be willing to chuck ideas that don't work and go with what your audience wants.
Once you're generating targeted traffic, if you find that your audience isn't interested in your content, start publishing content they want to consume. You'll have to conduct some surveys and do more research on your market, but if you're serious about creating a profitable blog, it's worth every minute of your time.
Profitable blogs are hard work
Although plenty of bloggers earn five and even six figure salaries, they didn't get to that point overnight. Creating a profitable blog requires putting in hard work, often for years before you'll see big results.
Once your blog becomes a revenue-generating asset, you'll find it easier to increase its value over time. Although it might seem impossible, with enough work, you could join the 5-figure blogger club.