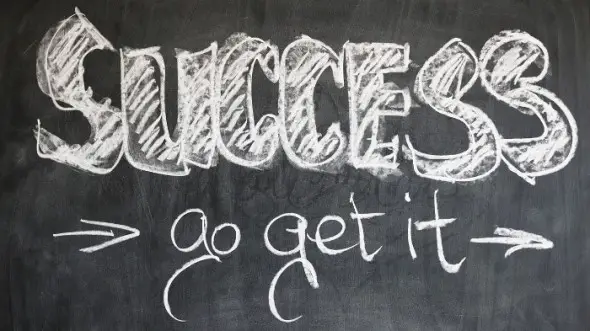 Freelancing is an adventure that can pay massive dividends but also carries many risks. The key, in my opinion, to being a successful freelance writer is to always remember why you're doing it in the first place.
Most freelancers want to sip from the fountain of life…to enjoy themselves…to not be tied down to the prison of a 9-6 corporate job and long commutes. Most freelancers love expressing themselves….they love to write…to be creative.
So when is the last time you thoroughly enjoyed writing? When is the last time you worked less hours than a corporate employee rather than more? When is the last time you only sat in front of the computer for four hours in a day? When's the last time you took off the weekend?
Freelancing tempts us all with the potential of freedom, but so easily binds us up with tons of tedious work and the feeling that we've never quite done enough. But it doesn't have to be that way. In fact, it shouldn't be that way. Freelancers should take the opportunity to carve their own, ideal path seriously. But doing so takes work, and the ability to turn down work.
Here are five things to keep in mind as you continue on the journey that I affectionately call "freelancing towards freedom."
5 Signs You've Made It As a Freelance Writer
1. You say "No!" more often than "Yes!"
I started on the web as a freelancer. And it took me over a year to learn to say no. Once I learned to say no, not only did the good gigs seem gooder;-) but I was able to do a better job, increasing my leverage in the freelance market. Learning to say "No!" will free up time and allow you to choose better paying, more enjoyable writing gigs.
2. Four Hour Work Days
Your employees don't know it, but you've carved a path towards a 4 hour work day (I call it semi-retirement;-). Instead of working longer hours than the traditional office worker, you work significantly less. This is because you've worked hard to get noticed, earned the luxury of being selective and have chosen fun, high paying jobs that allow you maximal freedom in lifestyle design.
3. Freelancing for yourself
So you've earned yourself the luxury of being selective with your work, which has led to the 4 hour work day. What do you do with those other 4 hours? Well, you could play with your two cute little boston terriers all day, or you could start freelancing for yourself. Actually, you'd probably be best off doing both. Enjoy a slice of life everyday, and let some of it be work. The main point is that if you're like me, you think that the best way to have fun making money, ultimately, is to work for yourself and acquire your own assets.
4. You've Doubled Your Rates At Least Twice
Any successful freelancer eventually realizes that the key to success lies in a simple 2-part formula: 1) create demand for your services and 2) double your rates when demand out-paces supply (where supply is your available time). It took me a while to realize that I could do half the work for double the income. Once I realized this fact, I decided to cut back on my hours and increase my rates 4x over the course of a year. Don't feel compelled to price yourself at entry-level rates, so that anyone can afford you. Become a hot-commodity and then don't be afraid to price yourself into a range that only strong businesses that are looking for quality writers can afford to pay.
5. You No Longer Write About Credit Cards, Mortgages and Insurance
This might be the clearest sign of all. I don't know how many times I've hired a writer who has told me something like "Writing for you is fun, unlike my old gig where I wrote about credit cards and insurance."
It's unfortunate but true that the highest paying content topics are also some of the most mind-numbingly boring. The goal for any freelance writer should be to recapture the joy of writing by writing on topics that he or she truly enjoys. If writing is still a chore for you, then make it your goal going forward to seek out writing gigs that reward both your intellect and your emotions.
Ryan Caldwell is an Internet entrepreneur who blogs at Performancing and College Startup.