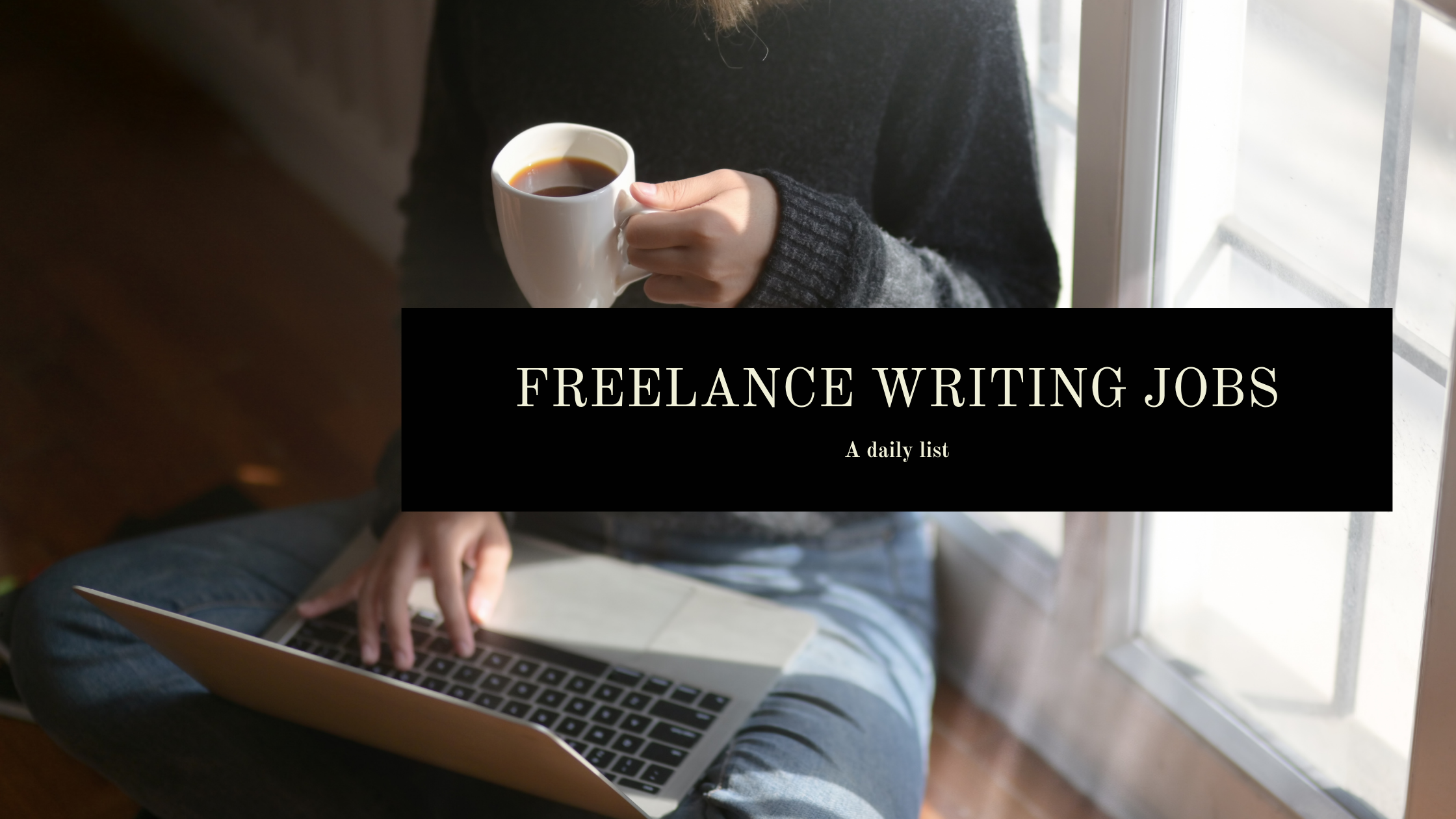 How do you prepare for the week? I usually populate my calendar with my tasks — including non-work-related ones, so that everything is written down. I have probably said it before, but I'll say it again — Google Calendar is my lifeline. Without it, my days would be a mess!
So, first thing on my list…your writing jobs.
Have a great week ahead!
Find premium remote jobs every day without additional effort at Flexjobs. They hand-pick their listings, making sure you get what you actually want. Save up to 30% on a Flexjobs membership, which comes with exclusive discounts with partner programs and suppliers as well as resources for remote workers.

Use code FWJPROMO to receive the discount.
Freelance Writing Jobs
Content Writing Jobs
MovieWeb – Exclusive Content Writer (Remote)
Blogging Jobs
Fashion Blog/Content/Copywriter – Flying Tomato; $12 – $20 an hour (Remote/Part-time, Contract)
Copywriting Jobs
Proofreading/Editing Jobs
Copy Editor, Mid-Level – Prometheus Federal Services (Remote/Part-time)

Technical Writing Jobs
Technical Writer – Virtual/Remote – All Phase Restoration; $12 – $47 an hour (Remote/Full-time, Part-time)
Sports Writing Jobs
Sports Writer MLB – Mental Dimes (Remote/Part-time, Internship)
Resume Writing Jobs
Professional Resume Writer Immigration – Hayman Woodward (Remote/Full-time, Part-time)
General/Misc. Freelance Writing Jobs
This post was proofread by Grammarly