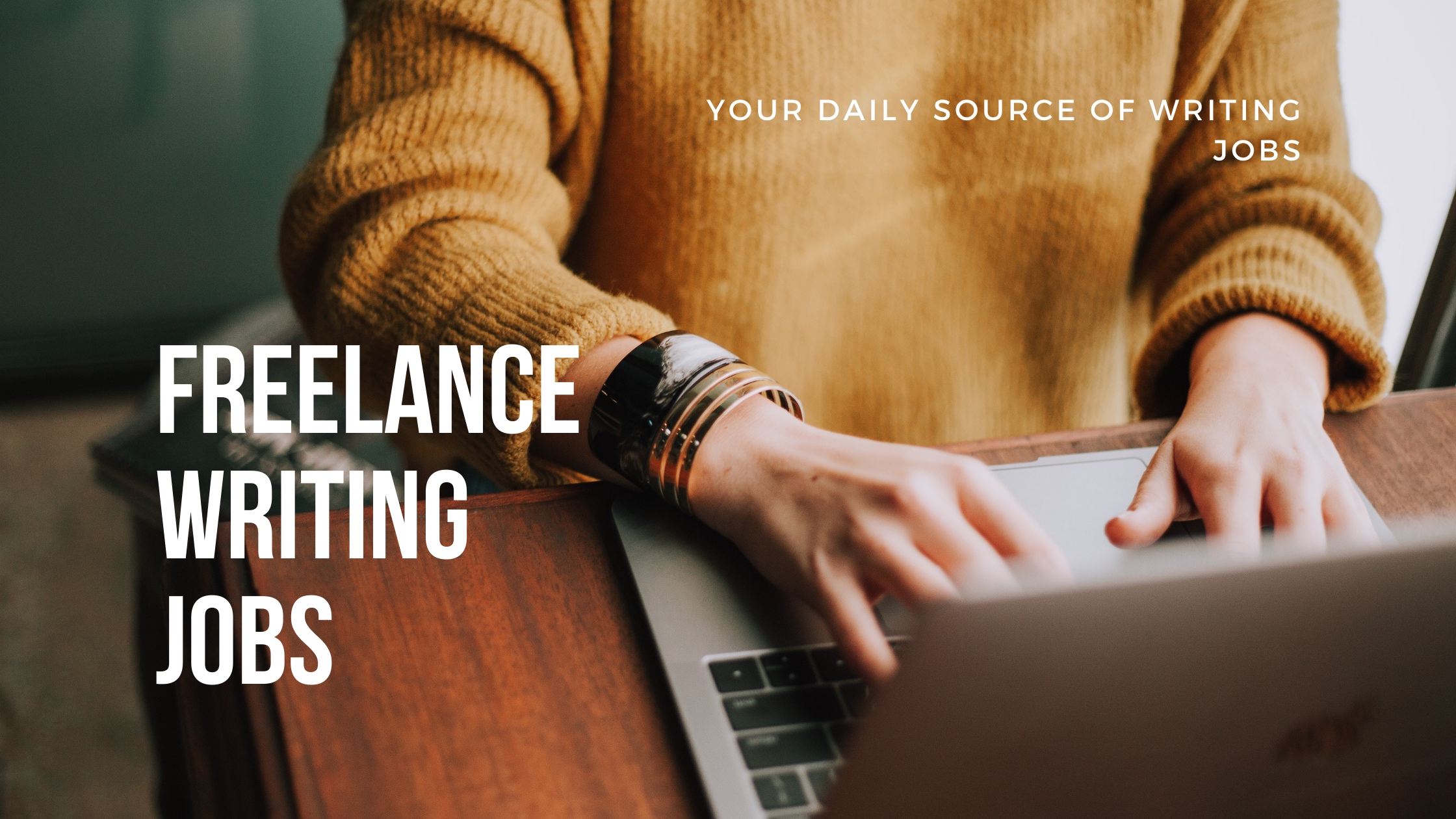 For those of you who have taken the time to let us know you're glad that the jobs are back — thank you!
Here are today's writing jobs.
I hope you land a new gig or two. Good luck!
Find premium remote jobs every day without additional effort at Flexjobs. They hand-pick their listings, making sure you get what you actually want. Save up to 30% on a Flexjobs membership, which comes with exclusive discounts with partner programs and suppliers as well as resources for remote workers.

Use code FWJPROMO to receive the discount.
Freelance Writing Jobs
Content Writing Jobs
Soap Opera News Writer – Static Media; $21 an hour (Remote/Contract)
Freelance Writer – North Star Inbound; $22 – $27 an hour (Remote/Part-time)
Freelance Content Writer – BadCat Digital; From $15 an hour (Remote/Part-time, Contract)
Blogging Jobs
Editorial Manager for Food Blog (Contractor) – Melissa Rose Design, LLC; From $14 an hour (Remote/Part-time, Contract)
Copywriting Jobs
Proofreading/Editing Jobs
Freelance Content Update Editor, Daily Paws (USA REMOTE)
Content Editor – Brainjolt (Remote)
Journalism Jobs

Plan/Proposal/Grant Writing Jobs
Proposal Writer: Government/Public Health – AM LLC (Remote, US)
Grant Writer – Spinal Guides Labs, Inc.; $13 – $44 an hour (Remote/Part-time, Contract)
Technical Writing Jobs
General/Misc. Freelance Writing Jobs
Seeking Instructional Designers with Strong Writing Skills – Sonata Learning, Inc.; $30 – $60 an hour (Remote/Full-time, Part-time, Contract)
This post was proofread by Grammarly