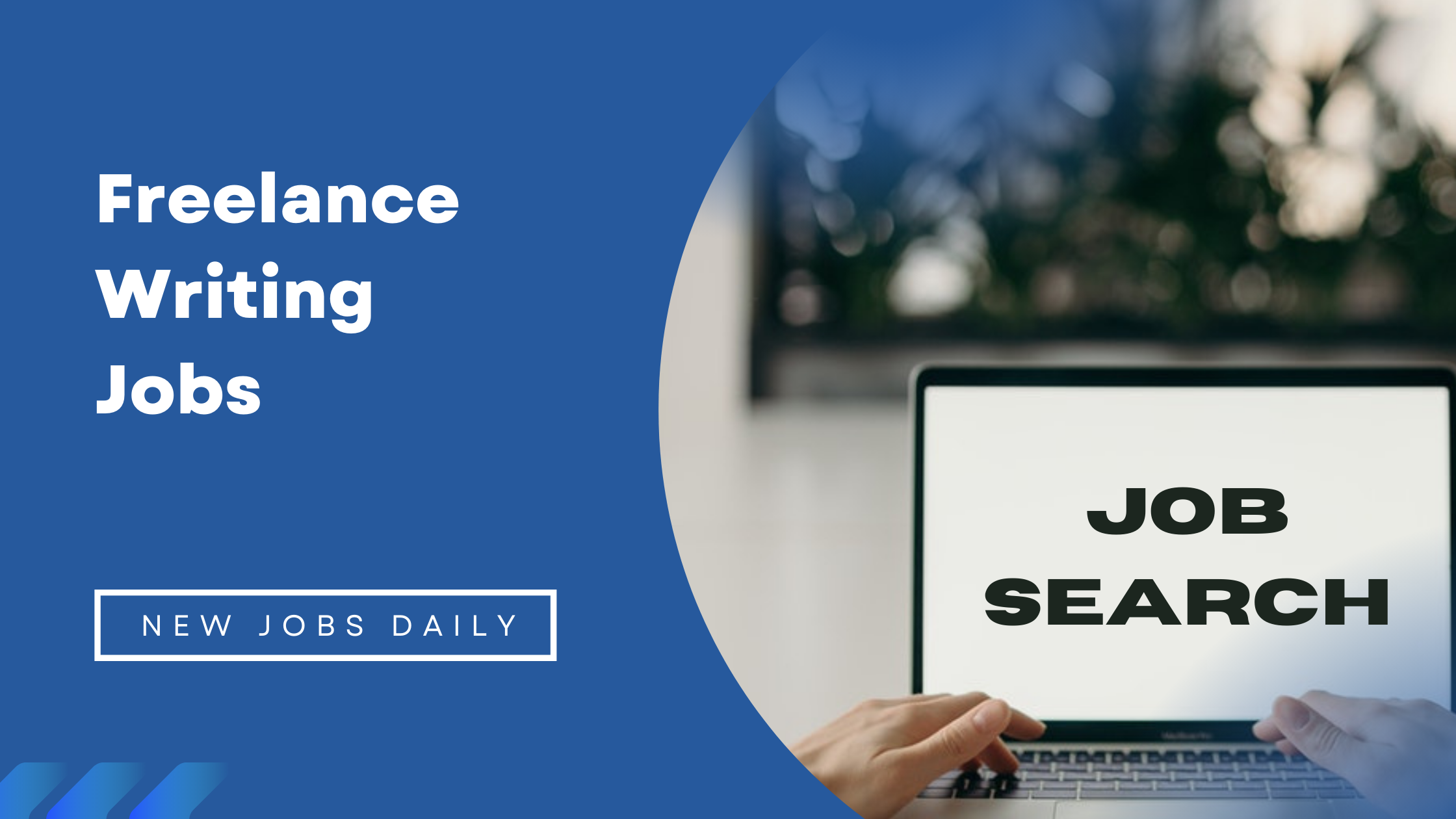 It's Friday, and I'm feeling a little bit ragged. It's been one of those weeks.
Who's feeling the same way? I wouldn't be surprised if most of you nod as you read that.
Well, pat yourself on the back. You made it through another week.
YOU ROCK!
*Your cue to say…*
Before I sign off for the weekend, here are more writing jobs.
See you on the other side!
Freelance Writing Jobs
Content Writing Jobs
Copywriting Jobs
Proofreading/Editing Jobs
Find premium remote jobs every day without additional effort at Flexjobs. They hand-pick their listings, making sure you get what you actually want. Save up to 30% on a Flexjobs membership, which comes with exclusive discounts with partner programs and suppliers as well as resources for remote workers.

Use code FWJPROMO to receive the discount.
Plan/Proposal/Grant Writing Jobs
Grant Writer – Verdigris Ensemble; $20 an hour (Remote/Part-time, Contract)
Technical Writing Jobs
UX Writer / Researcher – Suncoast Credit Union (Remote/Part-time)
Science Editor (Medicinal Chemistry and Molecular Pharmacology) – Drug Hunter (Remote/Part-time, Contract)
Technical Writer – Amplify (Remote, USA/Part-Time/Contract)
General/Misc. Freelance Writing Jobs
This post was proofread by Grammarly