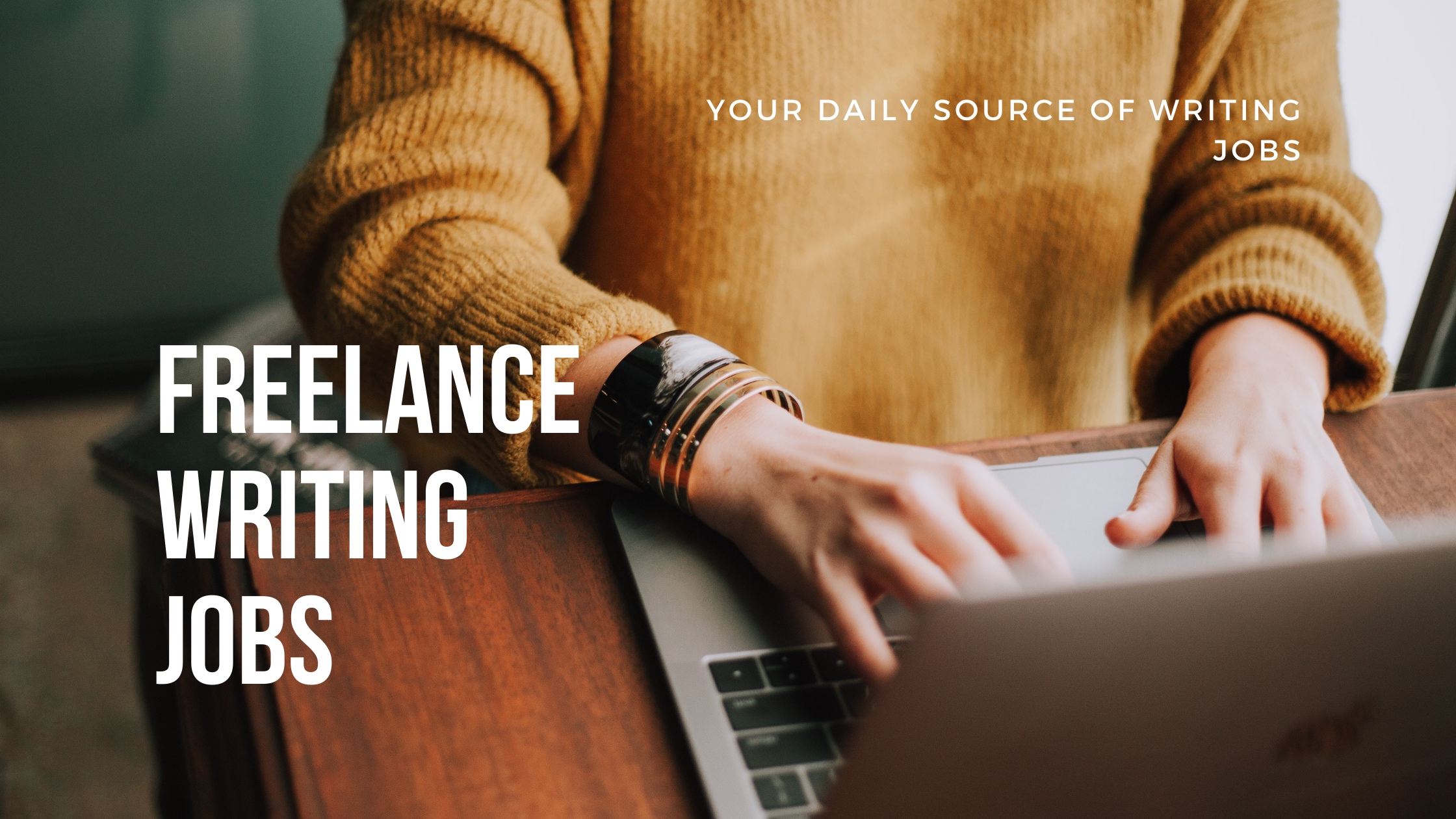 Who is happy it's Friday? Even though my official workweek (according to yours truly) is from Monday to Saturday, I like "celebrating" Friday so I do not totally lose track of the days.  One thing I like to do is end the day an hour earlier than usual and make (or order) a special dinner and watch a movie. How about you?
That's for you guys who don't work on the weekend at all. Good on you!
Whatever days you work, I am sure you'll want to search for new writing jobs online. Let's go!
Get even more jobs at Flexjobs. They hand-pick their listings, making sure you find work that you actually want to take on. Save up to 30% on a Flexjobs membership, which comes with exclusive discounts with partner programs and suppliers as well as resources for remote workers.

Use code FWJPROMO to receive the discount.
Freelance Writing Jobs
Content Writing Jobs
Copywriting Jobs
Proofreading/Editing Jobs

Plan/Proposal/Grant Writing Jobs
Grant Writer – Generation Atomic; $17,500 – $30,000 a year (Remote/Part-time, Temporary, Contract)
Grant Writer – MERCY HOME FOR CHILDREN; $40 an hour (Remote/Part-time)
Grant Writer – YourChoice Concierge; $17 – $20 an hour (Remote/Contract)
Technical Writing Jobs
Legal Writer – Whistleblowers International; $100 a day (Remote/Contract)
Resume Writing Jobs
Resume Writer – RCF Resume; $20 – $30 an hour (Remote/Part-time, Contract)
General/Misc. Freelance Writing Jobs
This post was proofread by Grammarly