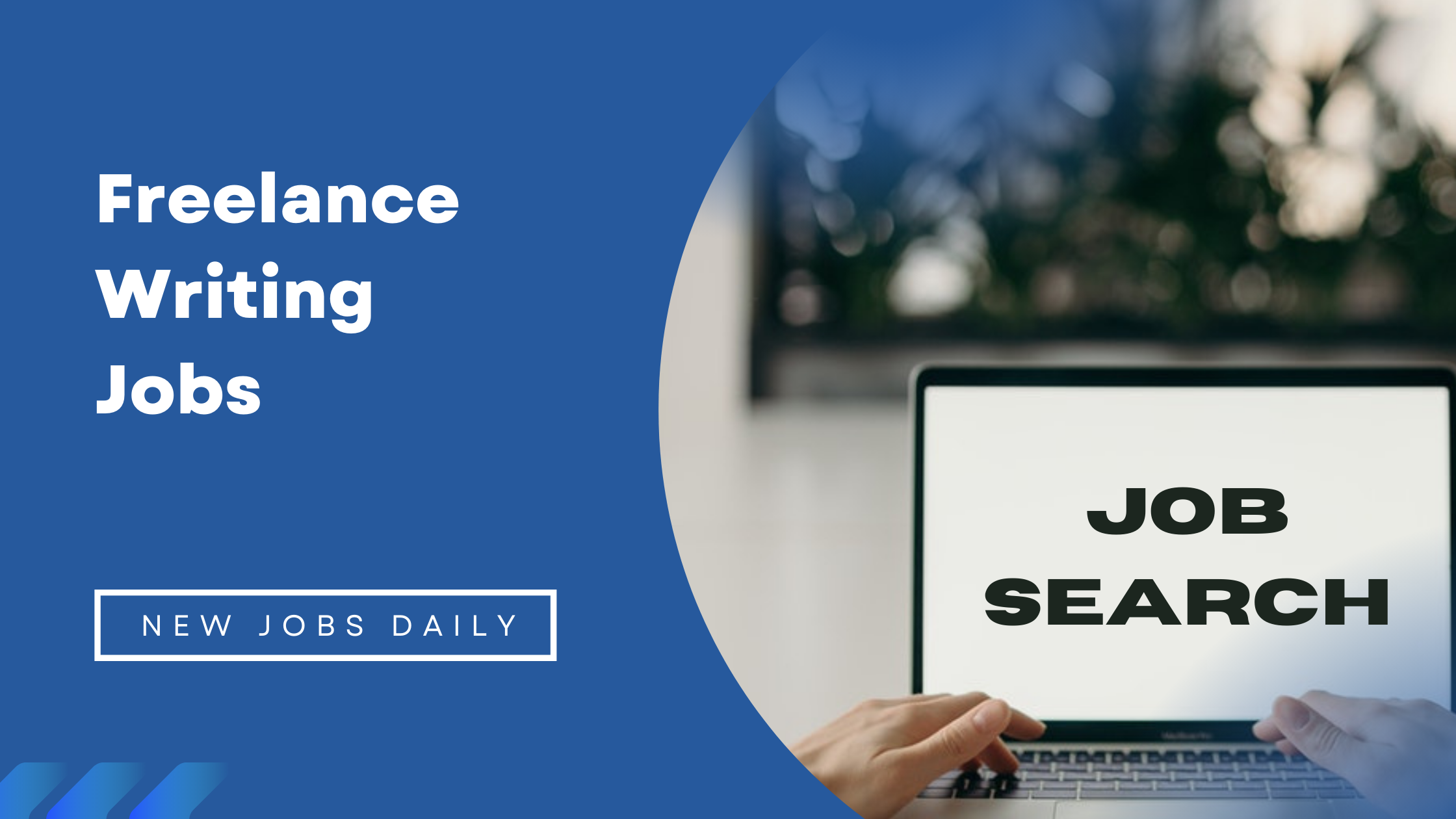 Good morning, everyone. I apologize for the lack of job postings for the past few days. I've had to deal with a family emergency. But, I'm back now, and here are today's writing jobs.
Have a good day ahead!

Bonus: Find premium remote jobs every day without additional effort at Flexjobs. They hand-pick their listings, making sure you get what you want. Save up to 30% on a Flexjobs membership, which comes with exclusive discounts with partner programs and suppliers as well as resources for remote workers.

Use code FWJPROMO to receive the discount.
Freelance Writing Jobs
Content Writing Jobs
Copywriting Jobs

Plan/Proposal/Grant Writing Jobs
Proposal Writer – Intelligence Federal (Remote / Part-time)
Proposal and Technical Writer – JDavis Proposals; $35 – $40 an hour (Remote / Part-time, Contract)
Technical Writing Jobs
JD WRITER – experienced – HR COMPENSATION CONSULTANTS, LLC; $23 – $27 an hour (Remote / Part-time, Temporary, Contract)
Technical Writer – Ryzen Solutions; $30 – $45 an hour (Remote / Contract)
Technical Writer – CO; $65 – $67 an hour (Remote / Contract)
Resume Writing Jobs
Resume Writer – Risesmart Inc (Remote / Part-time)
General/Misc. Freelance Writing Jobs
Editorial Project Manager – PepperStorm; GBP1,600 per month (Global Remote)
Digital Marketer (Strong Leadership + Funnel Copywriting Skills) – DreamFactoryCo.com (Remote / Full-time, Part-time, Contract)
Curriculum writer for Oklahoma state history – School2You (Remote / Contract)
Content Strategy Lead / Sr. Copywriter (DOE) – Purity Cosmetics (Remote / Full-time, Part-time)
This post was proofread by Grammarly