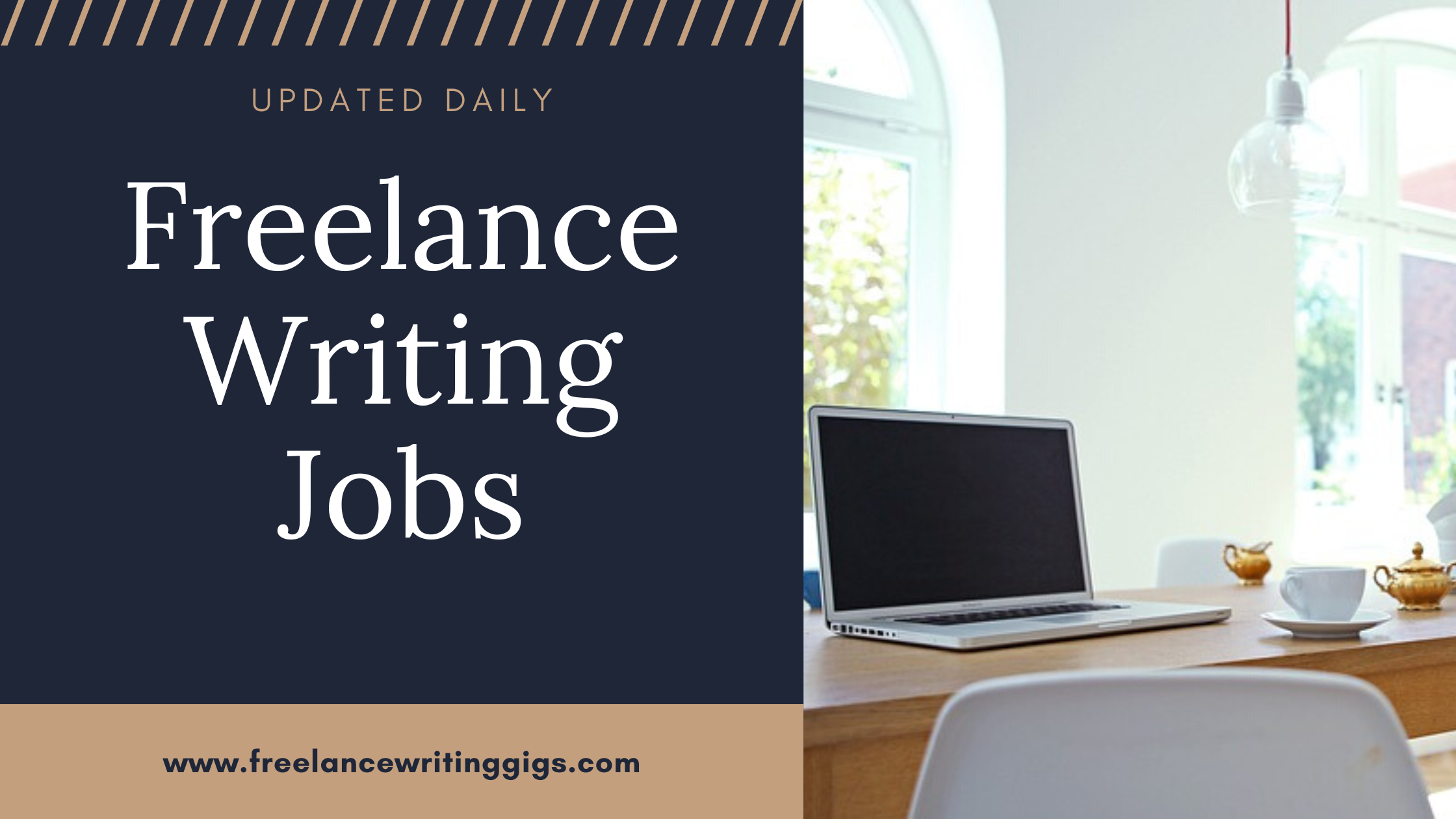 How's your week going? I hope you're getting a lot of work done.
Let's add to your clients with new writing jobs online, shall we?
Freelance Writing Jobs
Content Writing Jobs
Copywriting Jobs
Copywriter – Alma Homes (Remote / Part-time, Contract)
Copywriter – JenniferMaker; $20 – $25 an hour (Remote / Part-time)
Find premium remote jobs every day without additional effort at Flexjobs. They hand-pick their listings, making sure you get what you actually want. Save up to 30% on a Flexjobs membership, which comes with exclusive discounts with partner programs and suppliers as well as resources for remote workers.
Use code FWJPROMO to receive the discount.
Proofreading/Editing Jobs
Content Editor / Financial – Smart Capital Center (Remote / Part-time, Contract)
Entry Level Content Editor – Safe and Sound Security; $15 – $20 an hour (Remote / Part-time)
Financial Copy Editor/Proofreader – Smart Capital Center (Remote / Part-time, Contract)
Journalism Jobs
Legal Editor – Sr – Thomson Reuters (Remote / Contract)
Reporter/Associate Editor – Newspaper Media Group; $15 an hour (Remote / Part-time)

Plan/Proposal/Grant Writing Jobs
Contract Grant Writer – Innovation Studio; $30 – $50 an hour (Remote / Part-time, Contract)
Grant Writer – Trumpet Champions Inc; $500 – $1,000 a week (Remote / Contract)
Technical Writing Jobs

General/Misc. Freelance Writing Jobs
Remote High School and Middle School Creative Writing Teacher – Class Over Inc; $15 an hour (Remote / Part-time)
Spanish-Speaking Freelance Writer / Written Content Translator – Influence & Co.; $10 an hour (Remote / Contract)
Video Script and Storyboard Writer (Freelance) – ContentGrow; $1,500 – $3,000 a month (Remote / Part-time, Contract)