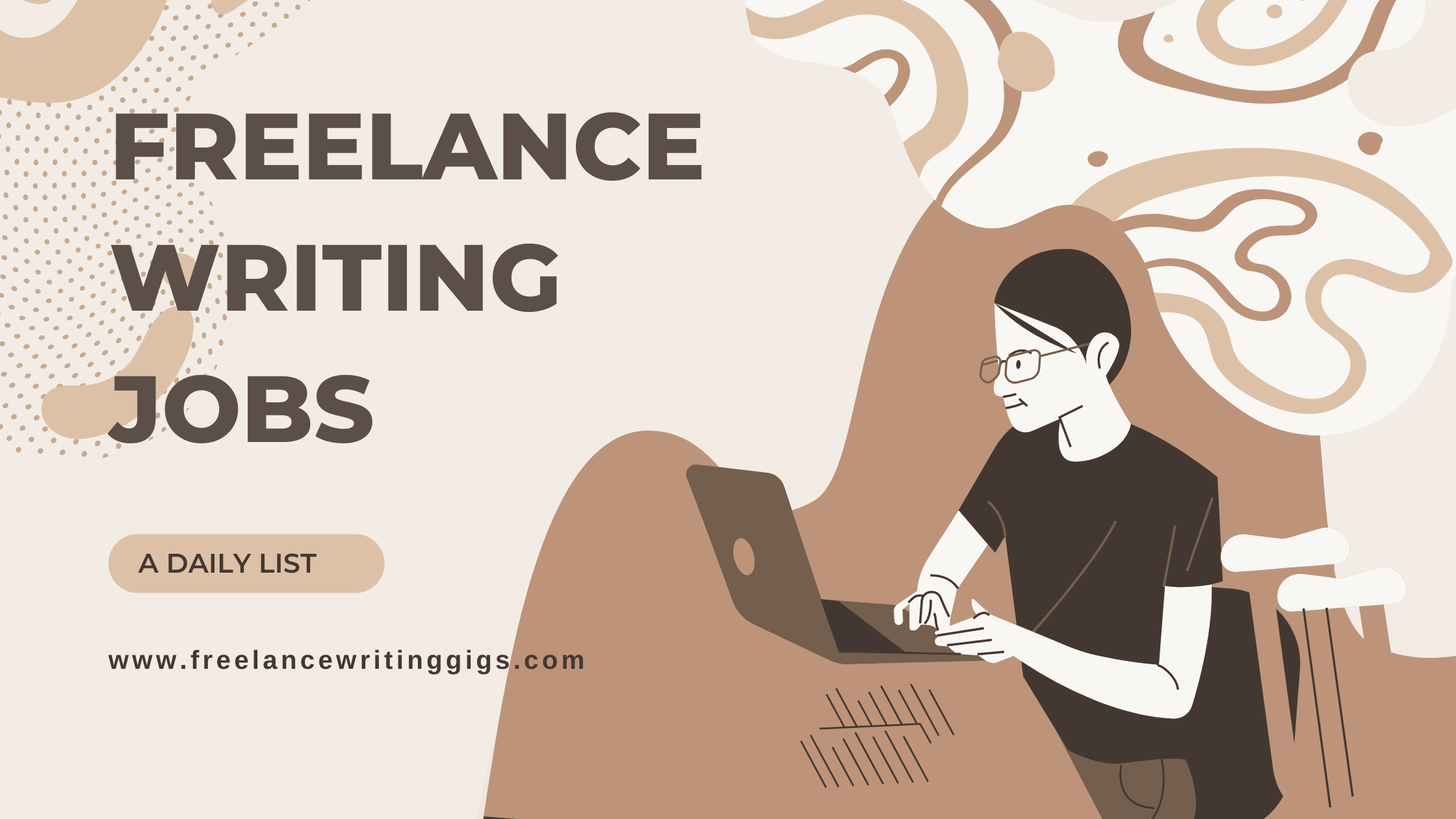 Good Monday morning, y'all.
Start the week with some new writing jobs.
Oh, and today is the last day you can save up to 67% on a Flexjobs membership, which comes with exclusive discounts with partner programs and suppliers as well as resources for remote workers. Use code FRIDAY to receive the discount. Don't miss this chance!

Freelance Writing Jobs
Content Writing Jobs
Copywriting Jobs
Digital Copywriter – Tree Ring Digital; $25 – $35 an hour (Remote / Contract)
Contract Product Copywriter – Purchasing Power (Remote / Part-time)
Contract Copywriter – Single Grain (Remote)
Proofreading/Editing Jobs
Content Editor (Technology Industry) – PowerPublish; $60,000 – $65,000 a year (Remote / Full-time, Contract)
Freelance Editor – Stacker Media (Remote)
Journalism Jobs
Freelance Automotive Editor – SlashGear.com – Static Media; $23 an hour (Remote / Full-time, Part-time, Contract)
Plan/Proposal/Grant Writing Jobs
Grant Writer – KIND Inc (Remote)
Proposal Writer – ILF Transportation (Remote / Part-time, Contract)
Proposal Writer – Professional Languaga Solutions Group; From $26 an hour (Remote / Part-time, Contract)
Technical Writing Jobs
Report Writer – Peace of Mind Psychological Services; $32.50 an hour (Remote / Part-time, Contract)
Technical Writer – Digital Dhara LLC; $13.19 – $43.10 an hour (Remote / Contract)

Resume Writing Jobs
Resume Writer – Executive Resume Writers; From $145 a day (Remote / Full-time, Part-time)
General/Misc. Freelance Writing Jobs
Money and Banking Subject Matter Experts & Writers – A Pass Educational Group, LLC; $25 – $30 an hour (Remote / Contract)
Freelance Script Writer – Filmless (Remote / Contract)
Internships
Digital Marketing Intern – Tree Ring Digital (Denver, Colorado / Part-time)