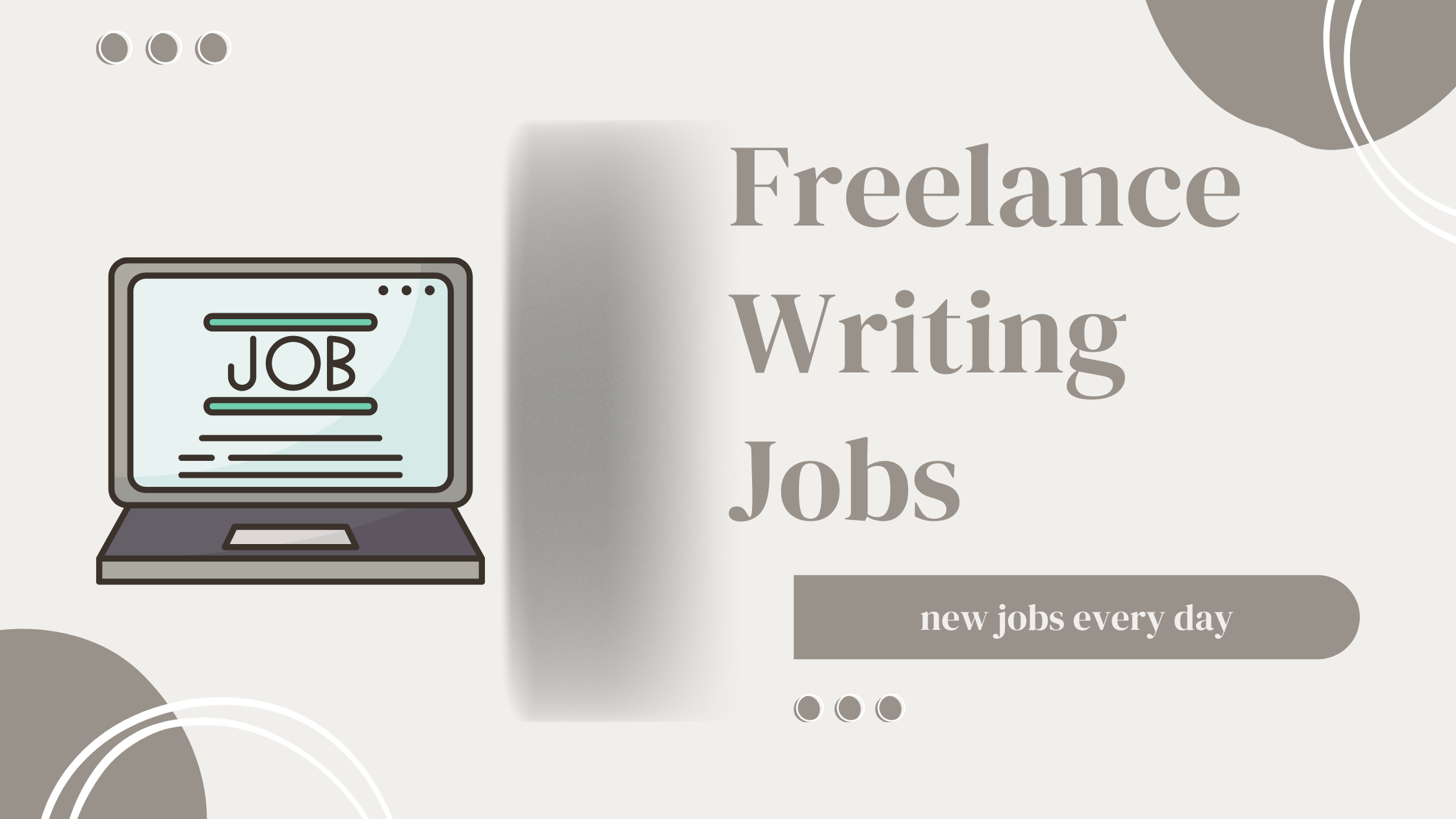 It's the first full workweek in 2023 for me, and I am happy to say that I am stoked.
Allow me to share this energy with today's online writing jobs.
Oh, and it's the last day of Flexjobs' New year sale—get up to 50% off on membership fees, so take advantage of it now!
They have premium remote jobs every day, which are hand-picked so you don't get scams or low-quality jobs. Use code NEWYEAR to get the discount (valid through January 9).
Freelance Writing Jobs
Content Writing Jobs
Lifestyle Writer – TZR (Remote / Part-time)
SEO Writer – Content Hacker; $20 – $30 an hour (Remote / Full-time, Part-time, Contract)
Blogging Jobs
Freelance Writer – NurseJournal.org – RV Education Freelance Network (Remote / Contract)
Copywriting Jobs
COPYWRITER – Cella; $45 – $50 an hour (Remote / Contract)
Copywriter – Resourznet Consulting; $45 – $48 an hour (Remote / Contract)
Journalism Jobs
Trading Card Gaming Editor – CBR (Remote)
Plan/Proposal/Grant Writing Jobs
Grant Writer – Fordable Fundraising; $28 an hour (Remote / Full-time, Part-time)
Grant Writer – Pajama Jams; From $15 an hour (Remote / Part-time)
General/Misc. Freelance Writing Jobs
Individual/Independent Consultant – Psychology/Sociology Item Writer – American Institutes for Research (Remote)
SAT, Reading & Writing teacher – Veritas Education; $25 – $40 an hour (Remote / Part-time)
Writer / Editor I – Tanaq Support Services LLC (Remote / Part-time)
Contract Curriculum Content Writer – High School Chemistry – 240 Tutoring, Inc.; $30 an hour (Remote / Part-time, Temporary, Contract)
Co-Author (Remote / Part-time, Contract)