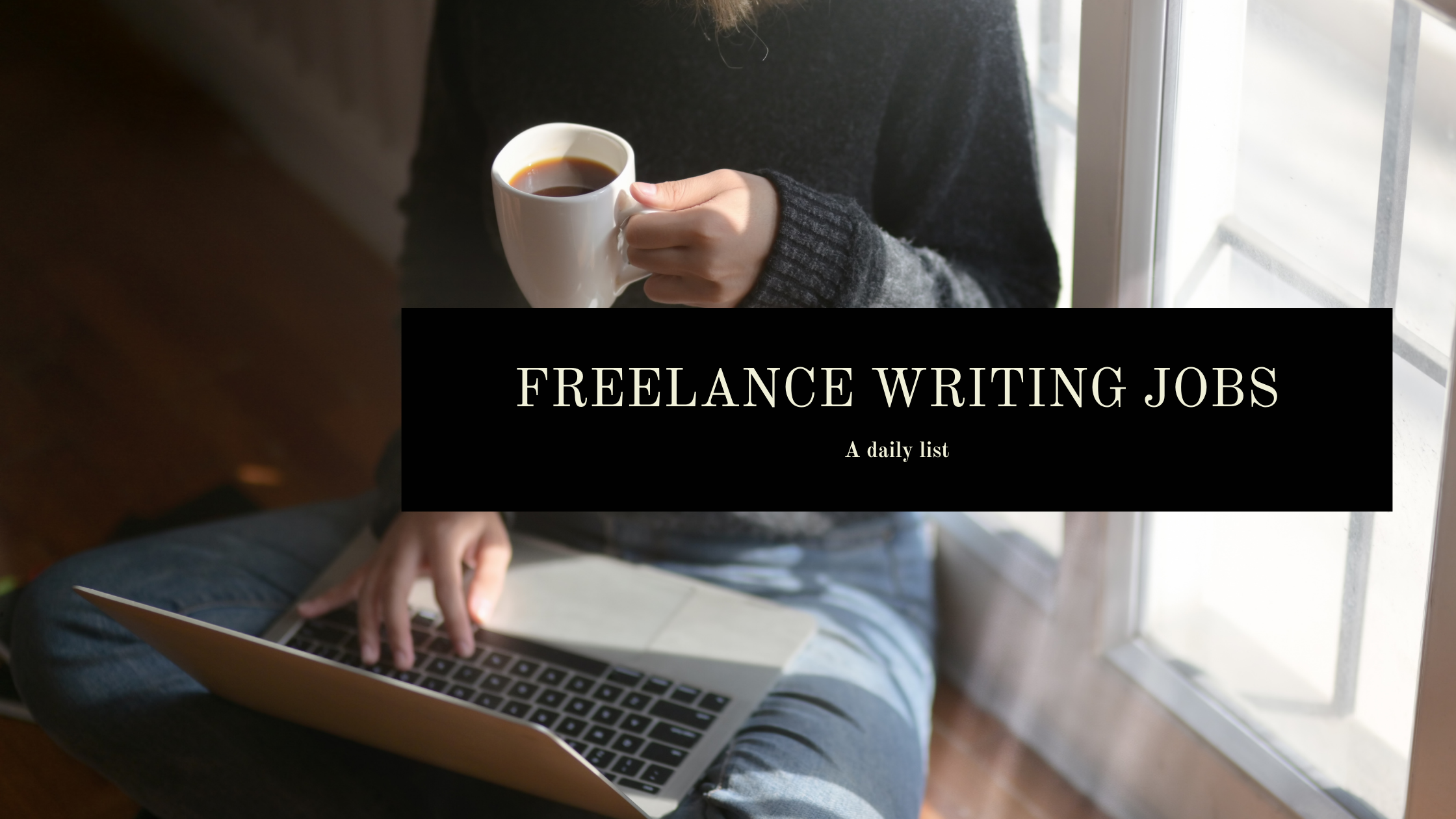 It's been a darned long week, and I am looking forward to a bit of rest this weekend.
I hope you all have a good one!
Here is the last batch of writing jobs for the week.
See you Monday!
Want more premium jobs? Here's your chance to give Flexjobs a try AND save up to 50% on membership fees. This comes with exclusive discounts with partner programs and suppliers as well as resources for remote workers.
PLUS, you can win a home office makeover worth $1,800! Join the giveaway here.
Use code FOURTH to receive the discount. Valid through July 6, 2022.
Freelance Writing Jobs
Content Writing Jobs
Blogging Jobs
Writers for Blog Publication – MACE Media Group; $16 – $40 an hour (Remote/Part-time, Contract)
Copywriting Jobs
COPYWRITER – REMOTE / TELECOMMUTE OPTIONAL at CT Marketing Agency; up to $22.50 per page of 500 words (Remote)
Proofreading/Editing Jobs
Copy Editor for healthcare journal; $35 per hour (Remote/Contract)
Journalism Jobs
Freelance Cannabis Writer – The Republican Newspaper (Remote/Contract)

Plan/Proposal/Grant Writing Jobs
Technical Writing Jobs
Sports Writing Jobs
General/Misc. Freelance Writing Jobs
Internships
Technical Writer – SolarCraft; $18 – $25 an hour (Remote/Contract, Internship)
This post was proofread by Grammarly