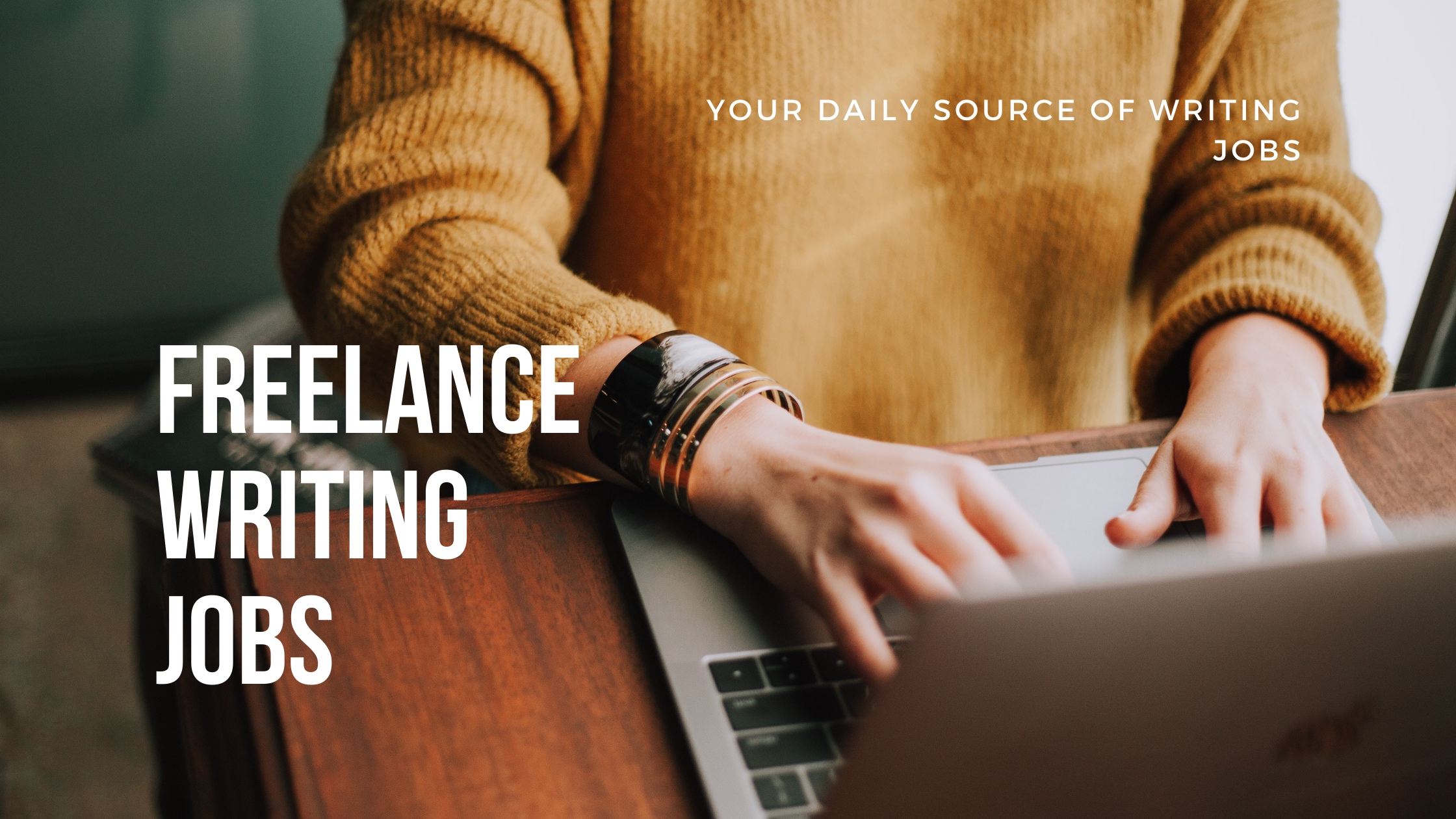 How did your weekend go? Mine was a working Saturday (which is the norm again), but Sunday was rather awful. Thank you, migraine.
For fellow migraine suffers, what is your go-to solution when it hits you?
Still, as you all know, the show must go on. Or, in our case, the hustle.
Here is the first batch of writing jobs online. I hope you land a new gig or two.
As usual — a bonus: Find premium remote jobs every day without additional effort at Flexjobs. They hand-pick their listings, making sure you get what you actually want. Save up to 30% on a Flexjobs membership, which comes with exclusive discounts with partner programs and suppliers as well as resources for remote workers.

Use code FWJPROMO to receive the discount.
Freelance Writing Jobs
Content Writing Jobs
Blogging Jobs
Ghost Writer for Mental Health Blog – Overcomers Counseling; Up to $30 an hour (Remote/Full-time, Part-time, Contract)
Copywriting Jobs
Freelance Copywriter – Sprouted Digital & Creative; $15 – $30 an hour (Remote/Part-time, Contract)
Copywriter – Spatial (NYC/SF/Remote)
Journalism Jobs
Freelance News Editors – REVOLT (Remote/Freelance )
News Writer – Android Police (Remote)
Video Games Trends Writer, Inverse (Remote/Part-time)

Plan/Proposal/Grant Writing Jobs
Proposal Writer – Greenbrier Government Solutions, Inc; $40,439 – $82,500 a year (Remote/Full-time, Part-time, Contract)
Technical Writing Jobs
Project Management Writer – Cold Ash St Mark's; $21 – $32 an hour (Remote/Full-time, Part-time)
General/Misc. Freelance Writing Jobs
This post was proofread by Grammarly