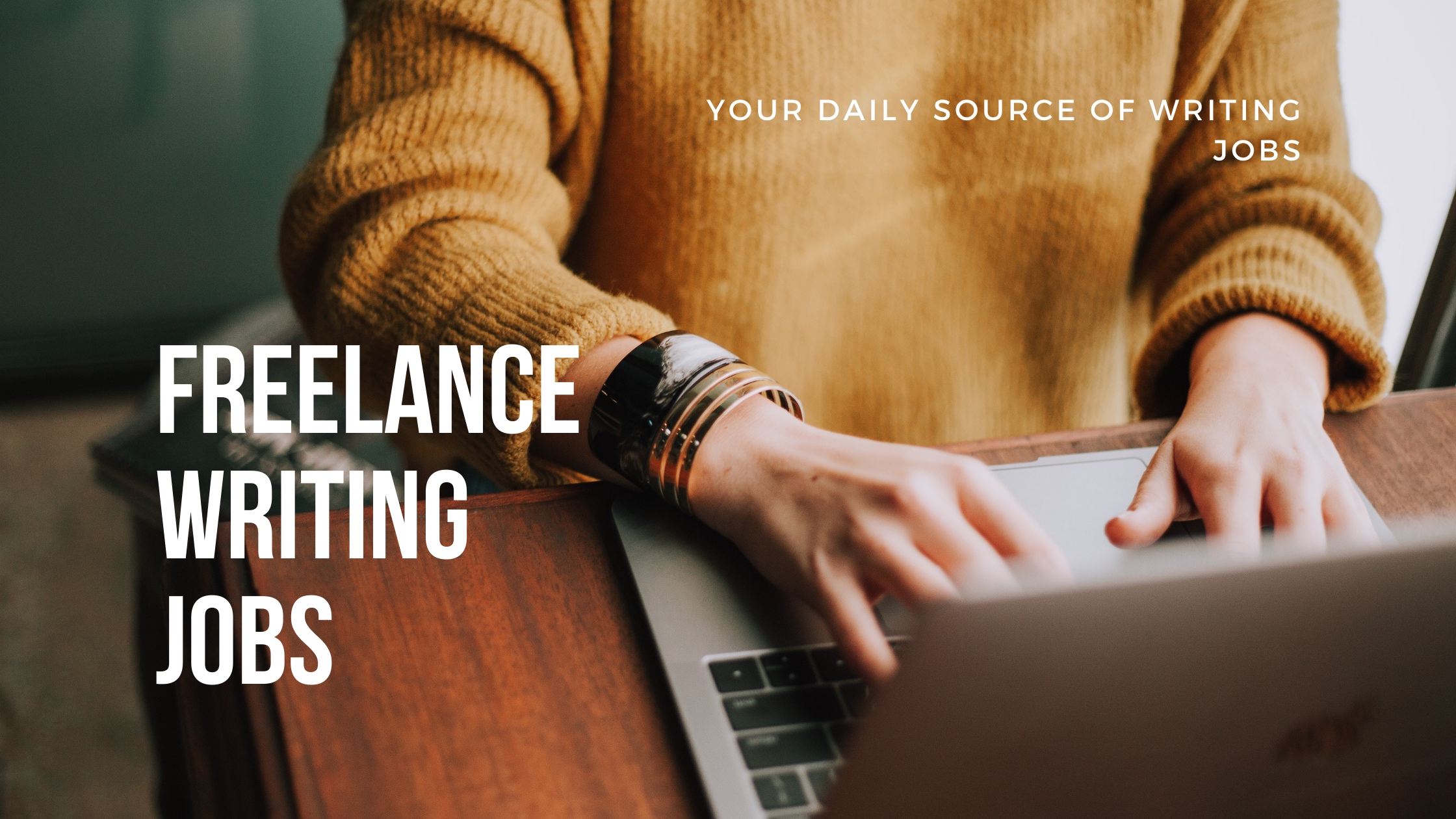 Good morning, you all!
How was the weekend? I hope you are ready to crush your goals this week…care to share your number 1 item on your to-do list? Mine is to start work on a tech website that we're building up. It'll take a while, but it's something to look forward to.
Anyhow, writing jobs await.
Good luck!
Find premium remote jobs every day without additional effort at Flexjobs. They hand-pick their listings, making sure you get what you actually want. Save up to 30% on a Flexjobs membership, which comes with exclusive discounts with partner programs and suppliers as well as resources for remote workers.

Use code FWJPROMO to receive the discount.
Freelance Writing Jobs
Content Writing Jobs
Blogging Jobs
Part-time Blog Post Writer – Page1Pros | Counselingwise; $18 – $20 an hour (Remote/Part-time, Contract)
AR/VR Blog Writer – School of PE (Remote/Contract)
Copywriting Jobs

Proofreading/Editing Jobs
Copy Editor/Writer – Dakota Design Company; $22 – $30 an hour (Remote/Part-time, Contract)
Journalism Jobs
Plan/Proposal/Grant Writing Jobs
Grant Writer – Evergreen School District Foundation; $15 – $18 an hour (Remote/Contract)
Technical Writing Jobs
Report Writer – Psychology 360, Inc.; $18 – $20 an hour (Remote/Part-time, Contract)
General/Misc. Freelance Writing Jobs
This post was proofread by Grammarly