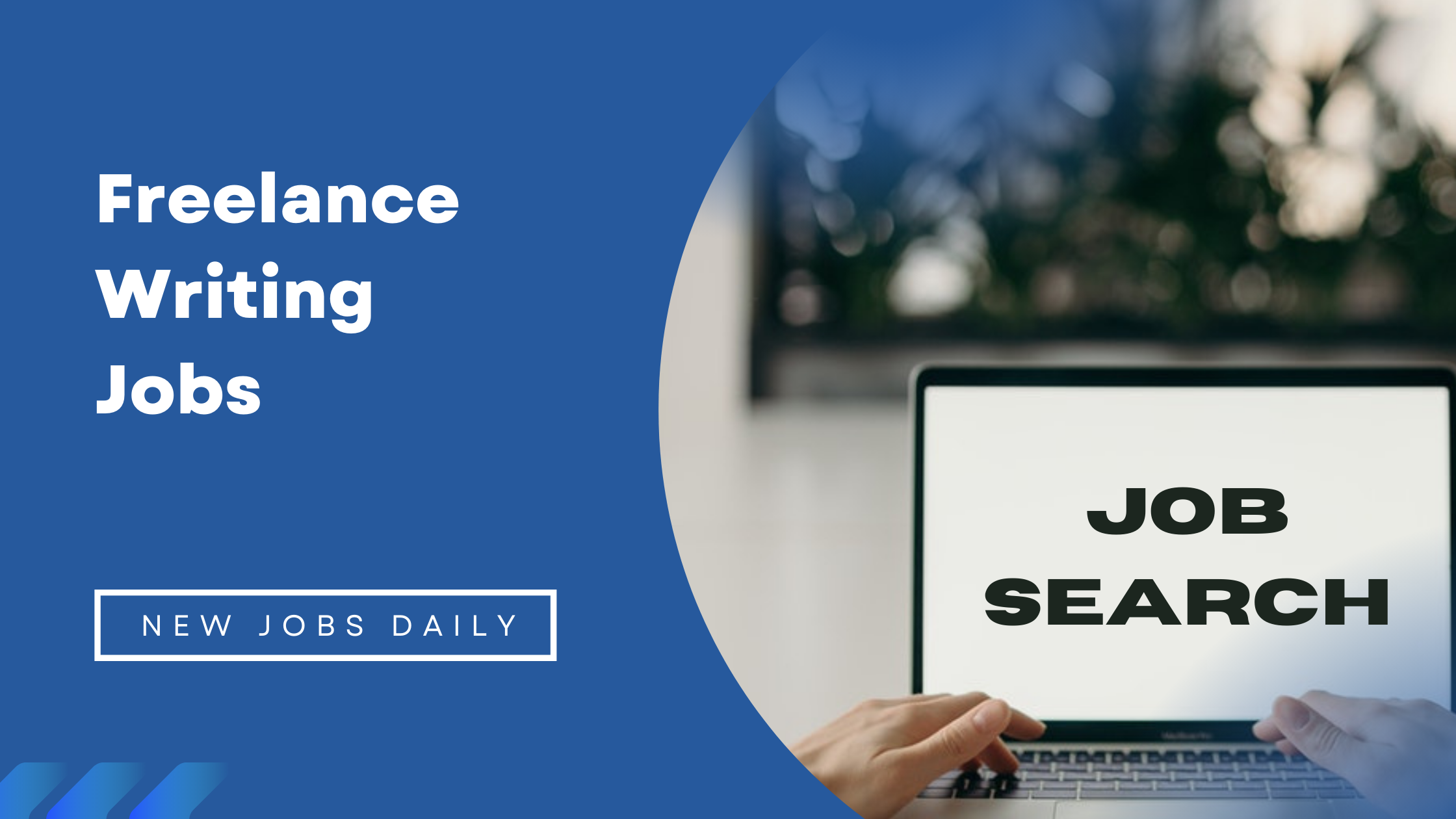 Hi, everyone.
I've got a special request — if you pray, can you spare a minute to say a prayer for our dog, Summer? He is really old (11 years old in hooman years) and has a broken femur. He's having surgery today, so if you can send him love wherever you are…really appreciate it!
Getting down to business…here are today's freelance writing jobs.
Need more jobs (premium ones)? Head on over to Flexjobs and have the legwork (screening jobs, for one) done for you. Save up to 30% on a Flexjobs membership (it's worth it, seriously), which comes with exclusive discounts with partner programs and suppliers as well as resources for remote workers. Oh, and did we mention premium jobs?

Use code FWJPROMO to receive the discount.
Freelance Writing Jobs
Content Writing Jobs
Freelance Writer – Footbridge Media (Remote/Part-time, Temporary)
Freelance Writer – Factory Furnace Outlet; $10 – $46 an hour (Remote/Full-time, Part-time, Contract)
Copywriting Jobs
Proofreading/Editing Jobs
Editor – Baby Chick; $24 – $27 an hour (Remote/Part-time)
Journalism Jobs
Part-Time Coupon Editor – Slickdeals (Remote)
Editorial Manager – Living Full Out; $15 an hour (Remote/Part-time, Contract)
Science & Environmental Affairs Editor/Correspondent – Pasquines (Remote/Contract)

Technical Writing Jobs
This post was proofread by Grammarly