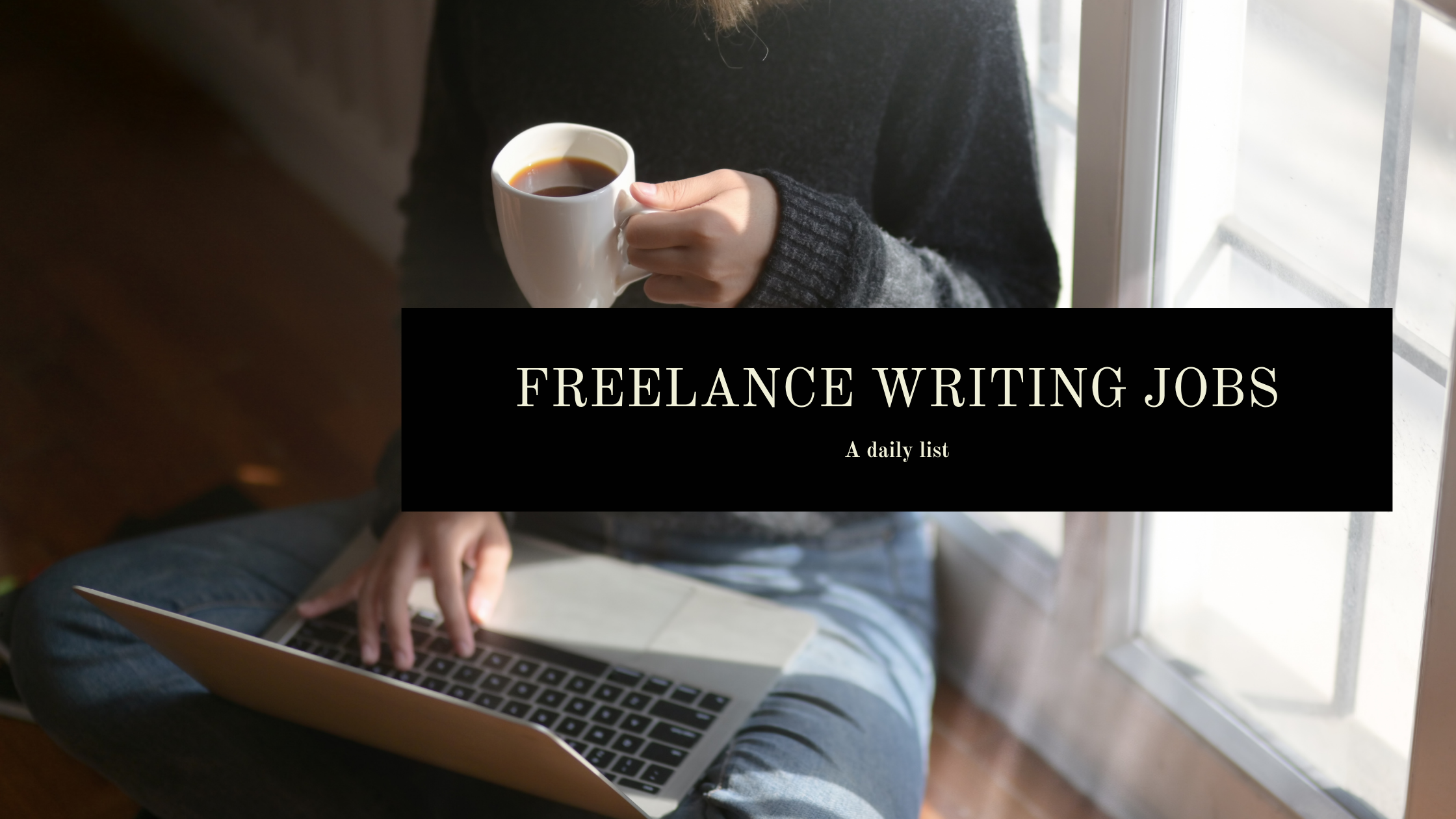 Friday, we welcome you with open arms!
What's on your agenda this weekend? Before you disconnect (hopefully), take a look at today's writing jobs online.
I hope you land a new gig or two. Good luck!
Find premium remote jobs every day without additional effort at Flexjobs. They hand-pick their listings, making sure you get what you actually want. Save up to 30% on a Flexjobs membership, which comes with exclusive discounts with partner programs and suppliers as well as resources for remote workers.

Use code FWJPROMO to receive the discount.
****–>Regular affiliate images and links. Feel free to play around with the copy as long as the link and code remain the same.
Freelance Writing Jobs
Content Writing Jobs
Content Writer – The Tiny Life; $14 an hour (Remote/Part-time, Contract)
Blogging Jobs
Copywriting Jobs
Proofreading/Editing Jobs
Contract Proofreader/Editor V – Dice (United States Remote)
Web Content Editor – Editech Staffing; $30/hr (United States Remote)
Journalism Jobs
Professional Journalist/Reporter – NewsXPartners (Remote/Full-time, Part-time, Contract)

Technical Writing Jobs
General/Misc. Freelance Writing Jobs
Online Writing Tutor – Georgetown Learning Centers; $13 an hour (Remote/Contract)
Editorial Assistant / Utility Player for Training Company – Sonata Learning, Inc.; $20 – $30 an hour (Remote/Part-time, Contract)
This post was proofread by Grammarly