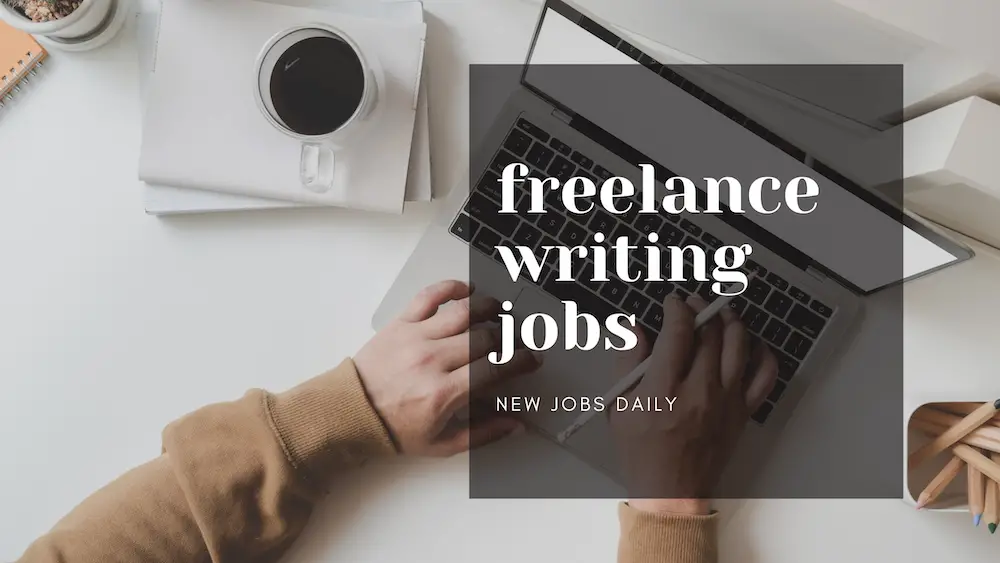 Hi, everyone! Take a look at today's writing jobs online.
I hope you land a new gig or two. Good luck!
Savings alert: Find premium remote jobs every day without additional effort at Flexjobs. Save up to 67% on a Flexjobs membership, which comes with exclusive discounts with partner programs and suppliers as well as resources for remote workers. Use code FRIDAY to receive the discount. Valid through December 5.
Freelance Writing Jobs
Content Writing Jobs
Blogging Jobs
Personal Injury Blog Writers Needed – Tempesta Media, LLC; Up to $25 an hour (Remote / Part-time, Contract)
Technical Blog/Article Writer – Wiyre Media, LLC; $20 an hour (Remote / Temporary, Contract)
Copywriting Jobs
Proofreading/Editing Jobs
Freelance Editor (Remote): Literature Study Guides – SuperSummary; From $22 an hour (Remote / Part-time)
Plan/Proposal/Grant Writing Jobs
Technical Proposal Writer – Insurity (Remote)

Technical Writing Jobs
Medical Writer – Orion; $38 an hour (Remote / Contract)
Technical Writer – Bright Vision Technologies; $50 – $60 an hour (Remote / Contract)
Psychometrist/Psychological Report Writer – Virtual Psychological Evaluations Inc.; From $25 an hour (Remote / Part-time, Contract)
General/Misc. Freelance Writing Jobs