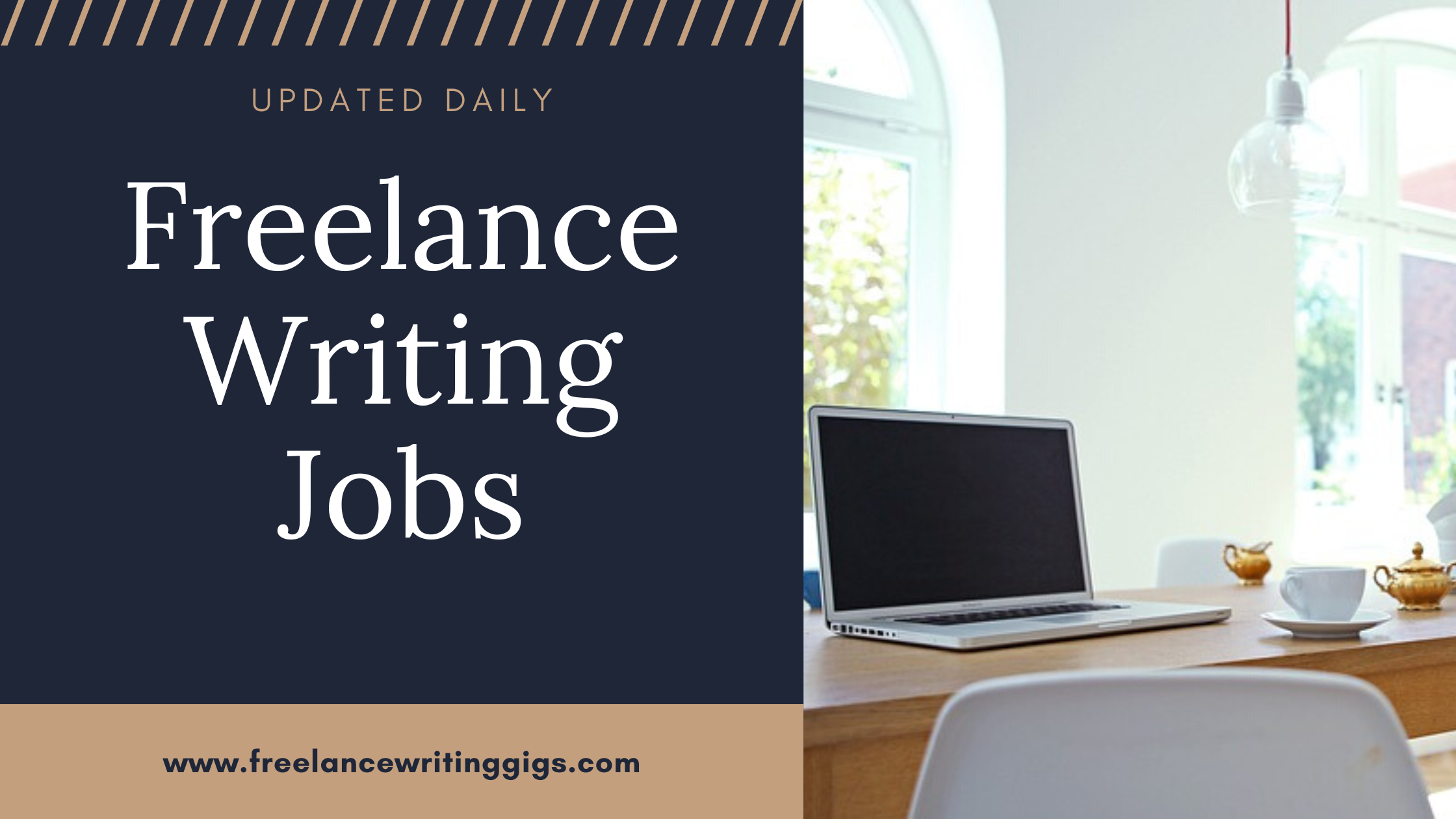 How's everyone doing today?
Here are some writing jobs to look at.
I hope you get a new client today. Good luck!
BONUS: Find premium remote jobs every day without additional effort at Flexjobs. They hand-pick their listings, making sure you get what you actually want. Save up to 30% on a Flexjobs membership, which comes with exclusive discounts with partner programs and suppliers as well as resources for remote workers.
Use code FWJPROMO to receive the discount.
Freelance Writing Jobs
Content Writing Jobs
Copywriting Jobs
Proofreading/Editing Jobs
Journalism Jobs
Food and Dining News Writer – TastingTable.com – Static Media; $21 an hour (Remote / Full-time, Part-time, Contract)
Plan/Proposal/Grant Writing Jobs
Grant Writer – Mudlark Theater Company; $20 – $28 an hour (Remote / Part-time, Contract)
Grant Writer/Consultant – EVAMAX; $20 – $60 an hour (Remote / Contract)
Grant Writer – Lini Victoria LLC; From $30 an hour (Remote / Part-time, Contract)

Technical Writing Jobs
Resume Writing Jobs
Resume & LinkedIn Writer Part-time/Contract – LeaderUP (United States Remote)
General/Misc. Freelance Writing Jobs
Lead Writer – Represented Collective; $20 an hour (Remote / Part-time)
Content Audit Specialist – TCWGlobal, formerly TargetCW; $130/hr – $145/hr (United States Remote / Part-time)
Shop our top-rated We All Become Stories Margaret Atwood Quote Leather Journal – 7×5, only at https://soothi.com/collections/journals/products/we-all-become-stories-handmade-leather-journal