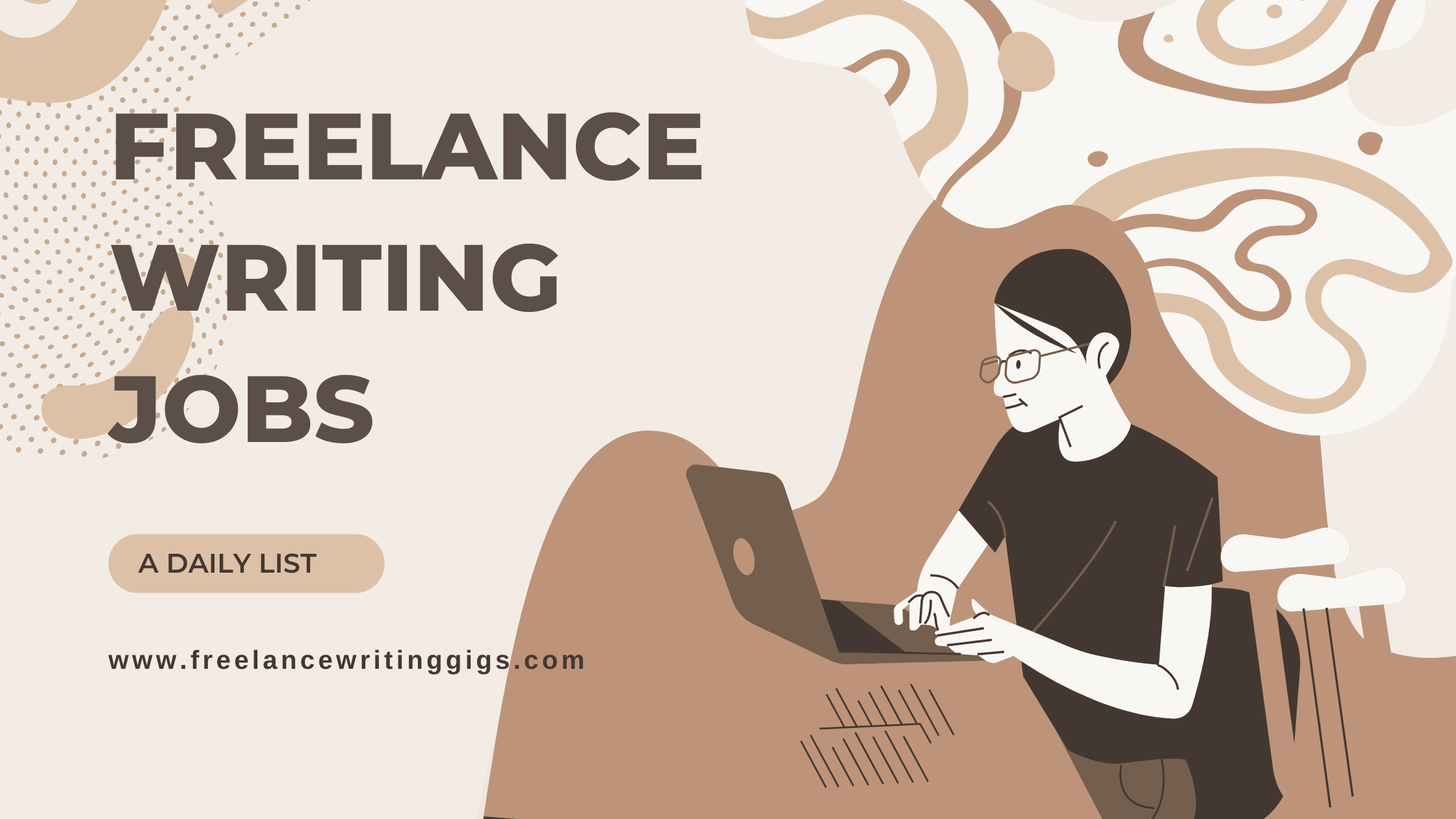 What do you have planned for this weekend? I will be up to my ears in coursework for this teaching certification I'm taking. No sitting around doing nothing for me, unfortunately…I hope you have a more enjoyable weekend ahead of you.
Let's look at some writing jobs first, shall we?
Find premium remote jobs every day without additional effort at Flexjobs. They hand-pick their listings, making sure you get what you actually want. Save up to 30% on a Flexjobs membership, which comes with exclusive discounts with partner programs and suppliers as well as resources for remote workers.
Use code FWJPROMO to receive the discount.
Freelance Writing Jobs
Content Writing Jobs
Blogging Jobs
Copywriting Jobs
Freelance Marketing Copywriter – Interactive CAD Services, Inc. (Remote / Contract)
Journalism Jobs
Music Journalists (San Francisco)
Design-Editor – McClatchy (Part-time / Remote)
Plan/Proposal/Grant Writing Jobs
Grant Writer – SAFE PLACE FOR YOUTH (Remote / Part-time / Contractor)
Technical Writing Jobs
Co-op Technical Services Content Writer – Pentair (Remote / Part-time)
UX Designer / Content Writer – Kastech Software Solutions Group; $70 an hour (Remote / Contract)
Sports Writing Jobs
Wrestling News Writer (Nights and Weekends) – WrestlingInc.com – Static Media; $21 – $22 an hour (Remote / Full-time, Part-time, Contract)

General/Misc. Freelance Writing Jobs