Contract
Freelance
Part Time
25-30USD per hour USD / YEAR
Rate: $25-30USD per hour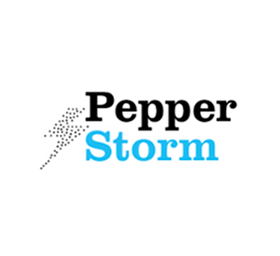 Website PepperStorm
We're looking for a talented editor to join the PepperStorm team and work with us on a variety of projects on an ongoing basis.
We have a wide variety of clients across a variety of sectors, so you'll be in charge of proofreading/editing a range of 500, 750, 1000, 1500 and 2000-word articles and uploading them to our clients' blogs.
All of our writers are professional copywriters and they run their articles through spell-checking apps before submitting.
You'll be in charge of:
Proofreading/editing articles in line with our style guidelines
Uploading and formatting the copy to WordPress (along with images supplied by the writers)
Completing back-end SEO (keywords, meta descriptions)
Scheduling the articles
Communicating with the team of writers and our Account Manager
Creating Article Templates, including basic keyword research
We also have larger, Website Content Edit & SEO Audit projects that we can assign on an ad hoc basis once you're onboard – this is where a deeper knowledge of SEO will come in handy.
The ideal candidate will be:
– Experienced in editing and proofreading (can spot a tpyo at 50 paces!)
– Experienced with WordPress (and have the ability to learn other platforms such as Squarespace, etc.)
– Understand general SEO (keywords, meta descriptions, etc.)
– Able to copy-edit where necessary to ensure the correct tone and style is used
– Able to start immediately with 20+ articles per month
– Available to take on between 20-40+ articles per month
Preferable but not essential:
– Proficiency in SEO
We're expecting a high volume of response for this ad and will only be replying to a selected shortlist, so please don't apply if:
– English is not your first language
– Your written English is not first-rate (any typos, errors, etc. in the email will lead to automatic disqualification)
– You don't have any professional editing experience
Examples – Please include links to your published work.
Fee – We pay per article / template / project at the end of each month. The hourly rate should work out at approximately $25-30USD per hour.
Also, please write 'Hemingway' as the first word in the email subject (so we know that you read all of the instructions!).
I look forward to hearing from you.
Thank you,
David & the PSM team