Contract
Freelance
Part Time
25-30 per hour (approx.) USD / YEAR
Rate: $25-30 per hour (approx.)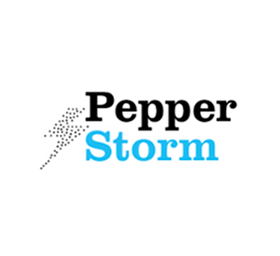 Website PepperStorm
We're looking for a talented copywriter to join the PepperStorm team and work with us on a variety of projects on an ongoing basis.
We have a wide variety of photography clients as well as a variety of global clients in the lifestyle sector, so you'll need to be able to write in different brand voices and be equally adept at employing a light-hearted, humorous tone as well as a more serious, authoritative voice.
The ideal candidate will be:
– Experienced in copywriting
– Able to create dynamic, exciting and innovative copy about a wide range of subjects
– Able to write in a variety of different styles, tones and voices
– Passionate about photography/the arts and can employ witty/funny/cheeky humour in your writing style
– Proficient in online research about a variety of subjects
– Able to start immediately with a couple of articles per month
– Available to take on between 5 to 15+ articles per month
Preferable but not essential:
– Experience with WordPress
– Experience in photography
We're expecting a high volume of response for this ad and will only be replying to a selected shortlist, so please don't apply if:
– English is not your first language
– Your written English is not first-rate (any typos, errors, etc. in the email will lead to automatic disqualification)
– You don't have any professional writing experience
Examples – Please include links to your published work.
Fee – We pay per article at the end of each month. The hourly rate should work out at approximately $25-30USD per hour.
Also, please write 'Camera' as the first word in the email subject (so we know that you read all of the instructions!).
I look forward to hearing from you.
Thank you,
David & the PSM team