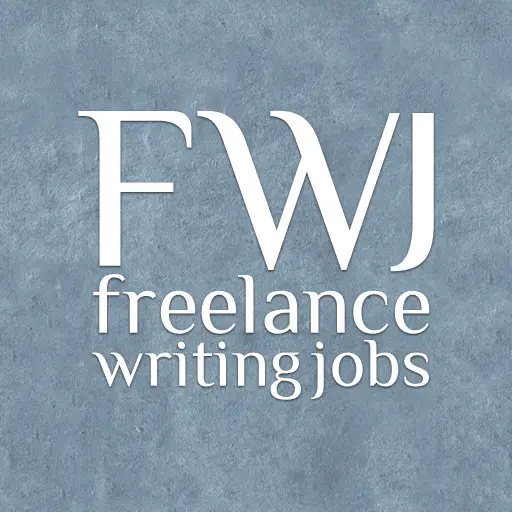 CrowdStrike
At CrowdStrike we're on a mission – to stop breaches. Our groundbreaking technology, services delivery, and intelligence gathering together with our innovations in machine learning and behavioral-based detection, allow our customers to not only defend themselves, but do so in a future-proof manner. We've earned numerous honors and top rankings for our technology, organization and people – clearly confirming our industry leadership and our special culture driving it. We also offer flexible work arrangements to help our people manage their personal and professional lives in a way that works for them. So if you're ready to work on unrivaled technology where your desire to be part of a collaborative team is met with a laser-focused mission to stop breaches and protect people globally, let's talk.
About the Role:
We are seeking a highly motivated, flexible, organized, and detail-oriented Proposal Technical Writer to join our team and serve as a key contributor on our Proposal team to support the development of proposals and business development materials. The Proposal Technical Writer position operates in a hybrid role, leveraging their strengths in proposal management and coordination as well as content development and strategy.
Our ideal candidate will have a blend of excellent business writing and project management skills, comfort in cloud security, and the ability to understand the complexity of our market and customer needs.
Responsibilities
The primary function of the Technical Proposal Writer is to support the global sales team by building and maintaining content in RFPIO, our central repository (and collaboration tool) of approved and constantly updated content and used across all internal and external documents and presentations to build scale in content generation
Responsibilities also include the following:
Manage and maintain content library

Develop accurate and compelling technical, IT-focused proposal content (e.g., technical approach, management approach, past performance, and executive summary, etc. in an iterative writing process.

Interview SMEs to extract highly technical information and convert into effective proposal content

Manage the entire response effort from proposal outline to submission, including assigning sections to the proposal team, which may include internal stakeholders and teaming partners

Analyze solicitations to develop detailed, annotated, winning proposal response

Edits proposal content for effectiveness (e.g., clarity, readability, accuracy, persuasiveness, and compliance) as well as style (e.g., grammar, punctuation, word usage, sentence structure, and spelling).

Contribute to the technical sections of proposals – creating winning and compliant proposal responses

Edit content for consistency, clarity, grammar, and syntax, and compile with customer requirements.

Write clear, persuasive, and compliant proposal sections; translate technical and other ideas into easily understandable text; rewrite and review proposal sections and related proposal documents.

Collaborate with stakeholders to develop proposal sections that clearly articulate the team's overall solution, strategy, and approach to performing the work, win themes, and discriminators

Research of information to be included in documents, which may include conducting interviews, attending meetings, and gathering source information.

Present  RFP Process and use of RFPIO

Survey the sales team on RFP Process and use of RFPIO

As a start-up department, other projects may arise in order to improve service
Bonus Points
Knowledge of and experience with technical audiences, cybersecurity, and startups strongly preferred.

Demonstrated ability to make complex technical subjects easy to comprehend.

Passion for seizing opportunities for improvement at every turn.
Skills and Tools
Must have the ability to quickly digest information and produce organized, clearly written content with minimal supervision.

Advanced skills in writing, editing, and proofreading.

Outstanding written and oral communication skills with impeccable attention to detail.

Ability to work in a high-paced work environment supporting multiple proposals simultaneously, and meeting tight deadlines including occasional extended hours, evenings/night hours, weekends, and holidays.

Must be able to work independently with minimum supervision.

Ability to take assigned project and identify best approach to accomplish objective
#LI-AY1
#LI-Remote
Benefits of Working at CrowdStrike:
Market leader in

compensation and

equity awards
Competitive vacation policy
Comprehensive health benefits + 401k plan
Paid parental leave, including adoption
Flexible work environment
Wellness programs
Stocked fridges, coffee, soda, and lots of treats
We are committed to building an inclusive culture of belonging that not only embraces the diversity of our people but also reflects the diversity of the communities in which we work and the customers we serve. We know that the happiest and highest performing teams include people with diverse perspectives and ways of solving problems so we strive to attract and retain talent from all backgrounds and create workplaces where everyone feels empowered to bring their full, authentic selves to work.
CrowdStrike is an Equal Opportunity employer. All qualified applicants will receive consideration for employment without regard to race, color, religion, sex including sexual orientation and gender identity, national origin, disability, protected veteran status, or any other characteristic protected by applicable federal, state, or local law.
To apply for this job please visit bit.ly.