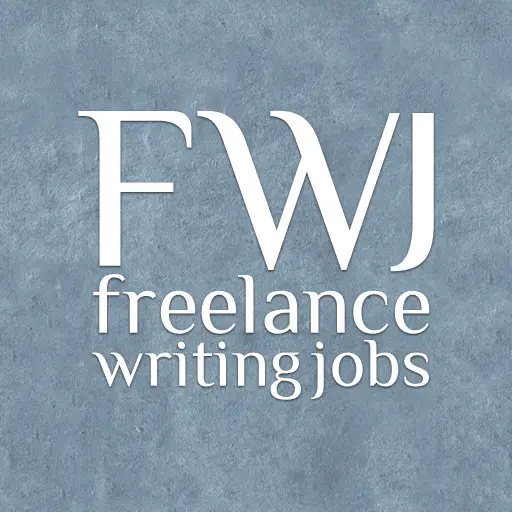 Arcadia
Due to Covid–19 we are working 100% remotely; this includes the hiring process. When it is safe to do so, we will return to a hybrid of onsite and remote work for some positions. This position can be almost entirely remote, but there are times when it may be beneficial to gather with other Arcadians or customers in person – so occasional travel may be required or encouraged.
Why This Role Is Important To Arcadia
Massive data and analytics are transforming healthcare with unprecedented insights about patients and populations at scale. Arcadia works with healthcare providers, life sciences companies, and payers who are using these insights to transform healthcare delivery. Leaders at these organizations want to know what works now and what comes next: How can they apply lessons learned from pioneers in the field? How can they prepare for the next wave of healthcare industry transformation? What technology is coming and how will it enable their business strategy?
Our current and prospective customers are taking on enormous challenges and swinging at huge opportunities. They deserve high-value content and compelling storytelling that helps them maximize the value of our partnership. We want you to want to dig deep into the business and technology of healthcare, working with some of the foremost thought leaders in the country to share our collective vision.
What Success Looks Like
Our lodestar is to deliver the kind of high-quality long form reporting and storytelling that might be published in a national magazine like The Atlantic Monthly or The New Yorker – content that feels important, urgent, and entertaining to our audience of healthcare and technology leaders.
You may write articles, whitepapers, long-form case studies, or op-ed pieces – but regardless of what you write, it should be informational and impactful.
In 3 months
– Build a working understanding of our business, product, and customer base
– Become familiar with our marketing strategy, message map, and editorial calendar
– Collaborate closely with Marketing colleagues and Arcadia thought leaders to plan and create long-form content
– Develop an understanding of the right voice and approach for a highly-educated, sophisticated healthcare and technology audience
– Edit writing by other Arcadians
In 6 months
– Gain a deeper understanding of specific aspects of our business (based on assigned projects)
– Work independently to research assigned topics and perspectives
– Independently prepare for and conduct interviews with internal thought leaders
– Develop rapport with thought leaders and understand their perspectives and individual voices in order to develop strong editorial content
– Independently plan and create strong long-form content
In 12 months
– Continue to build expertise in assigned areas
– Independently prepare for and conduct interviews with industry thought leaders and customers
– Help shape editorial calendar
– Plan and execute complex content projects with multiple pieces of long-form writing
– Become a resource for others in the Growth team who need help with content creation (for example, content for an RFP) or expertise in framing/messaging a specific topic
What You'll Be Doing
Work directly with internal and external thought leaders to draw out their perspectives and capture their expertise on assigned topics
Conduct research (primary or secondary source) on assigned topics
Create long-form content that conveys Arcadia's perspective, message, and expertise on assigned topics (may include whitepapers, articles, case studies, op-eds, etc.) – including writing bylines for Arcadia or customer executives
Ensure marketing and public relations colleagues have what they need to build campaigns anchored on your long-form content
Help shape Arcadia's editorial calendar
What You'll Bring
3-5 years of experience creating high-value long-form written content on complex topics
Excellent writing, editing, and verbal communication skills
Excellent research and interview skills
Ability to manage multiple priorities in a fast-paced, dynamic environment
Ability to manage multiple deliverables over tight timelines
Bachelor's degree in English, Journalism, History of Science, Public Health, Healthcare Administration, Computer Science, or related field
Would Love For You To Have
A genuine interest in and curiosity about healthcare delivery, the business of healthcare, or analytics technology and data science
Experience working with subject matter experts
Experience with high-growth Marketing organizations
The confidence to try new things and take big swings – if it doesn't work, we'll figure it out together
Collaborative approach to problem-solving
A willingness to grow and learn with the team we are building
What You'll Get
Many opportunities to expand your role and responsibilities as our high-growth company continues to lead the market
Be a respected member of a team of phenomenal, collaborative colleagues who want you to succeed
Help our customers get the insights they need to advance healthcare delivery
Be part of a flexible, remote-friendly company with personality and heart
Employee-driven programs and initiatives for personal and professional development
About Arcadia
Arcadia.io helps innovative healthcare systems and health plans around the country transform healthcare to reduce cost while improving patient health.   We do this by aggregating massive amounts of clinical and claims data, applying algorithms to identify opportunities to provide better patient care, and making those opportunities actionable by physicians at the point of care in near-real time.  We are passionate about helping our customers drive meaningful outcomes. We are growing fast and have emerged as the market leader in the highly competitive population health management software and value-based care services markets, and we have been recognized by industry analysts KLAS, IDC, Forrester and Chilmark for our leadership. For a better sense of our brand and products, please explore our website, our online resources, and our interactive Data Gallery.
This position is responsible for following all Security policies and procedures in order to protect all PHI under Arcadia's custodianship as well as Arcadia Intellectual Properties.  For any security-specific roles, the responsibilities would be further defined by the hiring manager.
To apply for this job please visit bit.ly.