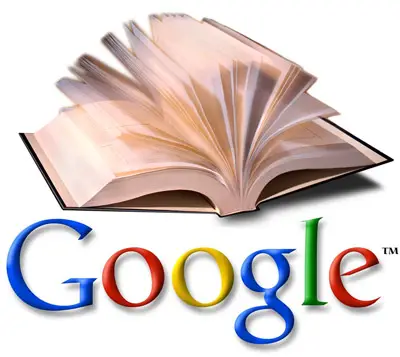 Google Editions is coming, and you best be ready for it.
Google is about to go head-to-head against Amazon over the ebook marketplace. This isn't some pie-in-the-sky speculation. It's fact. Originally planned to launch this summer, Google Editions has been met with endless delays. But the Wall Street Journal seems to think it's almost here, so it's time for a primer.
Until now, ebooks have been a closed system. The ebook marketplace is heavily dominated by Amazon and its Kindle device, which boasts about two-thirds of all ebook sales. Everyone else — Barnes & Noble's Nook, Apple's iBooks, Borders' Kobo, etc. — is left to pick up the crumbs from Amazon's dinner table. But the one thing all of these ebooksellers have in common is that they all want you to use their software and hardware to read your ebooks. Amazon sells the Kindle device, but also has free downloadable Kindle software for every mobile platform imaginable. Most of the other ebook retailers offer the same, but the model remains the same: "Come to our ebook store, download or buy our reading system, and read your ebooks here and nowhere else."
Google Editions offers a whole new model that's not tied to any one device or software. Think of Google Editions as the "open source" option, because it can be read on any hardware and software. Google supplies the books, you supply the means of reading it. This is because unlike all other ebooksellers, Google is going to sell its ebooks via "the cloud." That's a term used by the tech industry to describe media that's stored on an Internet server instead of on a user's personal hard drive.
A lot of modern computing is moving to cloud-based models, because it gives users the benefit of not having to store their content locally on a piece of hardware that could crash and be lost forever. Cloud-based media also allows you to access your content anywhere, from any device. (See where this is going?)
With Google Editions, you'll buy ebooks the same as always, but you won't download them. Instead, they'll be stored on a Google server, where your purchase allows you to access them anytime you want, from anywhere with a web browser and an Internet connection. Some are speculating that Google Editions could spell the end of ereader devices like Kindle and Nook. If Google wins the ebook war, tablets used exclusively for reading ebooks could become obsolete in favor of laptops and multimedia/Internet tablets like the iPad.
Independent booksellers are reportedly signing on with Google Editions in droves, because it gives them the chance to get in on ebook sales, which until now has been the exclusive playground of chain stores like B&N and Borders. Anyone can become an affiliate of Google Editions — not just indie stores — so authors like myself could sign up with GE and sell my ebooks directly from my own website, instead of referring ebook consumers elsewhere. And I'll get a larger piece of the profits as well.
Google hasn't yet revealed any details about self-publishing options, but you can bet it's something they're hard at work on. Amazon and Barnes & Noble both offer ebook self-publishing for writers, via upload-and-sell models where they keep a portion of the revenue in exchange for listing and selling your wares. Google would be idiotic not to offer a similar self-publishing solution, and they know it.
Google Editions is now expected to launch before the end of the year (which is not far away — seriously, where did 2010 go?). I'll have more details for you about it once the service goes live.