One of the constant challenges that freelance writers face is where to find gigs. We can't stress enough the importance of continuing to look for clients, even when you are going through a "feast" time in your freelance writing online career. Things can change quickly, and the move to "famine" can happen all too rapidly. To give you some help, we've assembled a list of 100 websites that pay writers. In this list, you'll find a variety of websites that pay you to write, covering various topics and pay rates.
Learn how to create and use a swipe file to improve your copywriting business.
Speaking of new gigs, you can find fresh writing gigs posted on our website on weekdays. While you are there, please bookmark our page and spend some time visiting our Resources for Writers section. It's your place to go for timely and timeless information, whether you are new to freelance writing or you are ready to take it to the next level.
(Note: This list of websites that pay you to write is updated regularly, so stay tuned!)
Websites That Pay You to Write
Special mention:
Flexjobs: Flexjobs has tons of paid telecommute jobs that are vetted manually so you know you're getting quality listings. We're happy to share their services as our partner as we know you'll be getting your money's worth – and more. Flexjobs is running a promotion that will give you up to 30% off on a membership.
Use the code FWJPROMO to enjoy the discount.
1. A List Apart
ALA publishes original articles (600-2,500 words) about web design. This site prefers submissions in Google Docs.
Facebook: https://www.facebook.com/alistapart
Twitter: https://twitter.com/alistapart
If you enjoy conducting research and finding interesting facts and details while making sure that you get the facts absolutely correct in the process, you may enjoy writing for Today I Found Out. This site specializes in posting informal, conversational articles.  Send a pitch or an article for consideration to [email protected]
Facebook: https://www.facebook.com/TodayIFoundOut
Twitter: https://twitter.com/TodayIFoundOut1
3.  The Diplomat
The Diplomat covers reporting and analysis related to Asia-Pacific Region. Submit pitches, blogs or feature articles for consideration. Submissions for the blog section should be 400-800 words, and feature articles are 1,200 words and up. For original reporting, start by pitching your idea to an editor. If you wish to be paid for your submission, indicate this to the editor from the outset. A decision about acceptance will be made quickly, usually within three business days.
Facebook: https://www.facebook.com/diplomatmagazine
Twitter: https://twitter.com/Diplomat_APAC
4.  Screen Rant
Screen Rant is always looking for writers who can produce in-depth premium content with expert knowledge in one or more of their featured categories including movie news, TV news, and reviews.
Facebook: https://www.facebook.com/ScreenRant
Twitter: https://twitter.com/screenrant
5.  SitePoint
SitePoint is a Melbourne-based website that is at the forefront of web-based technology. Its writers are web professionals who are passionate about design and development. SitePoint pays "above-industry rates" for articles covering:
HTML
CSS
JavaScript
PHP
Ruby
Mobile development
UX
Design
New technology that doesn't fit into these categories
Facebook: https://www.facebook.com/sitepoint
Twitter: https://twitter.com/sitepointdotcom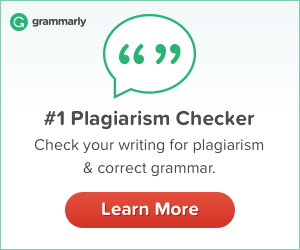 New Scientist publishes science and technology stories appealing to a wide audience, from lay people to physicists and biologists, focusing on the latest developments. It is strongly recommended that you familiarize yourself with this publication before pitching a story. Pays per word published, within about a month. Also pays tip-off fees for story ideas.
Facebook: https://www.facebook.com/newscientist
Twitter: https://twitter.com/newscientist
7. Income Diary
If you are an expert at anything to do with: Creating awesome websites, driving traffic, social media, or making money online, go to this site.
They are currently looking for an expert in search engine optimization to write an in-depth blog post about keyword research using tools such as Ahref or SemRush. Contact them with a quote (Please include examples of previous writing on SEO/Budget: $200 – $500).
Facebook: https://www.facebook.com/IncomeDiary
Twitter: https://twitter.com/incomediary
Country music and country lifestyle lovers who write are invited to submit a resume, two writing samples, and a brief description of themselves to Wide Open Country for consideration. Successful candidates will be invited to join the contributor team and get paid to submit content about country music, lifestyle, and entertainment.
Facebook: https://www.facebook.com/WOCountry
Twitter: https://twitter.com/wideopencountry
This site calls itself the "premier community for web designers and developers" and is always looking for writers who can write about cutting-edge design topics. To apply, send an e-mail with links to your previous work and your per-article rate.
Facebook: https://www.facebook.com/webdesignerdepot
Twitter: https://twitter.com/designerdepot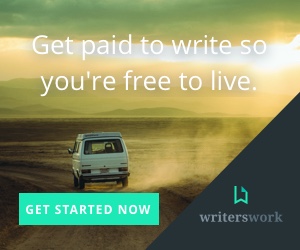 10. Sacramento Press
The Sacramento Press is an online newspaper that hires professional writers (on-staff, freelance writers) who contribute on a regular basis. Submit a resume and writing samples, a bio, and a pitch for a story or a new column to be considered.
Facebook: https://www.facebook.com/sacpress
Twitter: https://twitter.com/sacramentopress
11. Money Crashers
Money Crashers is a personal finance site that is looking for writers who wish to write about money management, retirement planning, estate planning, investing, tax preparation, credit and debt, real estate, mortgages, frugal living, and lifestyle. If you are comfortable visiting sites like its.gov, sec.gov, and treasury.gov, fill out the application form. Starting base rate per article is competitive with additional monthly performance incentives based on traffic.
Facebook: https://www.facebook.com/MoneyCrashers
Twitter: https://twitter.com/moneycrashers
12. The Sportster
Experienced writers with an interest in the NFL, NBA, NHL, MLB, MMA, soccer, wrestling, or entertainment are invited to apply to be a contributor to this site. Published authors receive a byline and payments are made twice monthly by Paypal.
Facebook: https://www.facebook.com/thesportster
Twitter: https://twitter.com/the_sportster
13. Listverse
Do you enjoy writing list articles about things that are unusual or interesting? Can you add a dash of humor? Listverse pays $100.00 per list (minimum of 10 items) on acceptance.
Facebook: https://www.facebook.com/top10lists
Twitter: https://twitter.com/listverse
Are you an aficionado of film and television shows? Industrial Scripts pays for articles analyzing shows and movies. This site is looking for people with a broad range of interests across the genre; simply fill out the online form to apply. Pay is $30-$70 per article.
Facebook: https://www.facebook.com/industrialscripts
Twitter: https://twitter.com/Indust_Scripts
15. Secular Pro-Life
Secular Pro-Life Blog accepts submissions of any length, but is especially interested in work of approximately five paragraphs in length. Submit your blog posts for consideration by e-mail.
Facebook: https://www.facebook.com/secularprolife
Twitter: https://twitter.com/secularprolife
16. Athlon Sports
Athlon Sports is seeking talented football writers for paid opportunities. To apply, complete the online form, which includes links to your work and your Twitter profile.
Facebook: https://www.facebook.com/AthlonSports/
Twitter: https://twitter.com/AthlonSports
17. LWN.net
LWN is seeking writers with expert knowledge of the free software community. Contact the editors to discuss your interests. Pay range is $300 per article.
Twitter: https://twitter.com/lwnnet
18. linode.com
If you have a knack for writing and teaching people how to use Linux, visit this site to check out the topic list to see what types of articles they are interested in publishing. Up to $300 per guide.
Facebook: https://www.facebook.com/linode/
Twitter: https://twitter.com/linode
19. Profit F
Do you know about Forex or Binary options trading? Submit an application to become part of the ProfitF team. This site is looking for contributors to create quality content on a number of areas, including:
Forex / Binary Options articles
Education Articles
Technical Analysis
Fundamental Analysis
Review of Brokers/Programs for trading
Trading Psychology
Money Management
Pay rates are $10.00-$50.00 per article, depending on quality. Complete the online form to apply.
Facebook: https://www.facebook.com/profitfcom
Twitter: https://twitter.com/profitfcom


20. Scotch.io – Submissions are on hold currently
Write tutorials for designers and developers. High quality is expected, and the site is specifically looking for writers interested in these topics:
PHP
Laravel
JavaScript
Node
AngularJS
Servers and Hosting
Pay rate depends on the quality, article length, and your expertise.
Twitter: https://twitter.com/scotch_io
OWJ has been in business since 2006. Writers are hired and assigned projects based on their knowledge and expertise. Payment is made weekly, via Paypal or check.
Facebook: https://www.facebook.com/pages/Online-Writing-Jobs/121321054725979
Twitter: https://twitter.com/onlinewritejob
Do you have a story about living overseas you want to share? International Living accepts writers for their website and daily "postcards" from expats about the best, and cheapest, places to retire in the world. Pay starts at $100.
Facebook: https://www.facebook.com/International.Living
Twitter: https://twitter.com/inliving
23. techopedia.com
Technopedia pays "competitive rates" to writers for producing web content for the site on topics geared toward IT professionals. Pitch your 600-1200 word article by sending an e-mail to the editorial staff.
Facebook: https://www.facebook.com/techopedia
Twitter: https://twitter.com/techopedia
Theme Park Tourist publishes entertaining and unique articles about theme parks. Pay is $50/short-form article plus bonuses.
Facebook: https://www.facebook.com/ThemeParkTourist/
Twitter: https://twitter.com/ThemeParkNews
SQL Server Central accepts articles on any SQL topic; length is not specified, but you should cover your topic in depth and with clarity. Pay is $150.00 per article.
Facebook: https://www.facebook.com/SQLServerCentral/
Twitter: https://twitter.com/sqlservercentrl

If you have experience with the US military (current service member, veteran, spouse or family member) and are a great writer, MilitaryBenefits.com is interested in hearing from you. This website is seeking writers who can communicate effectively on topics about military benefits. Pay is per article (500-1,000 words). Complete online form for consideration.
Facebook: https://www.facebook.com/militarybenefitsusa
Twitter: https://twitter.com/milbenefits
Transitions Abroad is a website and web magazine that welcomes submissions from new and experienced travel writers alike. Detailed writers' guidelines are provided on the website. Writers are paid on acceptance of their articles.
Facebook: https://www.facebook.com/TransitionsAbroad
Twitter: https://twitter.com/TransAbroad
Tutorials Point is looking for writers who can deliver great content on IT topics, as well as academic and general interest topics, such as resume writing. Pay ranges from $250.00-$500.00 per tutorial. Send your resume and writing samples to the e-mail address on the website to apply.
Facebook: https://www.facebook.com/tutorialspointindia/
Twitter: https://twitter.com/tutorialspoint
Open Road Journey pays writers to share their experiences about motorcycle touring, traveling, riding motorcycles, and road trips. Forward a resume and a sample of your work for consideration. All articles must be accompanied by 10-20 images. Payments are made via Paypal on completion of the article. Authors receive a six-month Pro membership as well.
Twitter: https://twitter.com/open_road
30. Doctor of Credit
This site pays $50.00 for guest posts on topics related to credit scores and credit cards. Submission of articles is preferred, but you can submit a query for consideration. Regular contributors are hired from guest posters whose articles are particularly well received. Pay for regular contributions is a flat rate plus performance bonus.
Facebook: https://www.facebook.com/doctorofcredit
Twitter: https://twitter.com/Drofcredit
31. Horse Network
Horse Network is always seeking fresh content about the equestrian lifestyle and the sport. The site is seeking content in the following areas:
News
Sports
Lifestyle
Learning
Humor
Racing
Opinion
Natural Horsemanship
Pay is $50.00 and up per article, plus bonuses for social shares.
Hypergrid Business compensates writers for assigned, feature stories and reported news.
First, you must be an expert on OpenSim, XR, or AI — or be interested in becoming one. Writer guidelines are available on the website.
Would you like to write about freelance writing? Submit a pitch to WealthyWebWriters and you can get paid for your knowledge and promote yourself as an expert in this niche. They prefer to run posts that are between 800 and 1,200 words.
Higher Ground Memphis is an online media outlet looking for feature stories focusing on trends affecting Memphis. This site is also interested in Q&As with influencers and disruptors and shining a light on positive news. Send a query letter to the editor to request an assignment.
Facebook: https://www.facebook.com/HighGroundNews/
Twitter: https://twitter.com/highgroundnews
35. Asian Scientist
Asian Scientist Magazine is seeking contributions from students, journalists, researchers, and interested parties. All stories must have a focus on Asia. Send queries or completed manuscripts to the editors for consideration. They are also offering a reward for any information that they can verify and that leads to a published article.
Facebook: https://www.facebook.com/asianscientist
Twitter: https://twitter.com/asianscientist
36. DollarStretcher
Dollar Stretcher pays $.10 per word for content related to helping people save time and money. The site's motto is "living better…for less." Please note that only content appearing in its print newsletter is eligible for payment. Send pitch to the editor and indicate clearly whether you wish to be paid for your submission, as items appearing on the website will not be compensated.
Facebook: https://www.facebook.com/The-Dollar-Stretcher-211519775573496/
Twitter: https://twitter.com/dollarstretch
37. RankPay
RankPay's audience wants to learn about SEO, content writing, and social media. This site pays for original articles that it publishes. Detailed blogger program guidelines are posted on the website.
Facebook: https://www.facebook.com/RankPay
Twitter: https://twitter.com/rankpay
38. The Marriage Counseling Blog
The Marriage Counseling Blog is looking for new authors from the licensed therapist community. Pay is negotiable for regular contributors. Contact the website for information on submitting articles.
Do you have a particular interest in travel writing? Check out the submission guidelines posted here. ITKT has six travel-focused sites looking for bloggers. One of these paid opportunities may be a good fit for you.
Facebook: https://www.facebook.com/InTheKnowTraveler
Twitter: https://twitter.com/DevinGalaudet
40. Wine Frog
Wine Frog is looking for contributors who are experts and can provide insight and inspiration to food and beverage professionals. If you feel that you can help readers increase their understanding of the wine business, submit a pitch for a piece ranging from 600-1,200 words. Pay is described as "competitive."
41. TutorialBoard
TutorialBoard pays up to $150.00 per tutorial to writers on topics such as Adobe Photoshop, Adobe AfterEffect, Autodesk Maya or any other standard CG software. Tutorials must be original and not published elsewhere on the Web.
42. 5 Best Things
Do you enjoy researching and writing list articles? 5 Best Things may be a site where you would like to contribute. It is looking for contributors interested in posting lists on software, electronics and web services topics, as well as product reviews. Other available categories for list articles are cities, restaurant, world, food, recipes, health, science, entertainment and more. Pay starts at $15.00 and tops out at $65.00 for full product review articles.
Facebook: https://www.facebook.com/5BestThings
Twitter: https://twitter.com/5bestthing
43. Sex, etc.
All of the stories on this website are written for, and by, teens. Editorial contributors can be teens located anywhere in the world who are high school or college students aged 19 or younger. Pay is $75.00 for every published story.
Facebook: https://www.facebook.com/SexEtc
Twitter: https://twitter.com/sexetc
44. LadyQs.com
LadyQs.com provides trusted answers to questions from women around the world. They pay contributing writers for original unpublished nonfiction. The content should loosely fall into one of the pre-existing site categories, although spectacular pieces outside these categories will also be considered. They publish nonfiction and fiction.
Standard pay is $50 per article.

45. New Statesman – not currently accepting unsolicited contributions; stay tuned for updates.
Send a pitch to the e-mail posted on the website if you are interested in becoming one of its regular contributors. Include one or two links to previous work in your e-mail. Be sure to negotiate your fee before your article is accepted and published.
Facebook: https://www.facebook.com/NewStatesman/
Twitter: https://twitter.com/newstatesman
If you'd like to share your opinions, news, or guide with our readers, please submit an article. You can submit articles on any topics related to The Prepping Guide.
In order to be published, you must adhere to the rules listed on the page.
They especially invite topics on:
Preparedness
Survivalism
Off-the-grid living
Prepping for disaster
Military methods
AuctionBytes-Update is a free twice-monthly newsletter which is distributed to new and experienced users of online auctions. If you are knowledgeable about this topic, you are invited to contribute articles. Regular articles are compensated at a pre-negotiated fee, stories about collectibles pay $20.00. All story ideas must be approved in advance. Send story ideas to e-mail address on website.
Facebook: https://www.facebook.com/AuctionBytes
Twitter: https://twitter.com/ecommercebytes
Cincinnati Parent is dedicated to being a local resource for the community. Some stories that it publishes are suitable for a national audience, but for the most part, they have a local flavor. To be considered as a freelance writer, send an e-mail to the editor outlining your interest and experience. Include several samples of your work.
Facebook: https://www.facebook.com/CincinnatiParent
Twitter: https://twitter.com/cincyparent
49. iPhoneLife.com
Writing for iPhoneLife.com gives writers the opportunity to build their credentials, get free iOS gear and apps for review and press passes to major tech conferences. To propose an article for iPhone Life magazine or iphonelife.com, email Editor in Chief Donna Cleveland or Senior Web Editor Sarah Kingsbury.

50. DesertUSA.com
This is an online publication that focuses on wildlife, travel, geology, desert lore and natural history in North American desert regions. The site is interested in purchasing new material for the following sections:
Natural History
Adventure
Native American & Southwest Arts & Crafts
Travel
History
Desert Lore
Pay is $50.00 per published article with photos. Sample writer contract is on the website.
51. The Upper Room
The Upper Room is meant for an international, interdenominational audience. They want to encourage Christians in their personal life of prayer and discipleship. They accept submissions for meditation. Pay is $30/meditation upon publication.
52. Zafigo
Zafigo is looking for writers who can contribute commissioned articles on traveling in Asia and the Middle East can be made better, easier or safer for women for professional and leisure purposes. Send an e-mail to the editor introducing yourself, stating what you would like to write about and what drives your passion for writing.
Halifax Media Co-op is looking for writers who wish to focus on stories dealing with Nova Scotia or Atlantic Canada. Contributor guidelines are posted on the website. Pitches are accepted at any time; there are no deadlines. Rates range from $75.00-$125.00.
54. SheBudgets
Are you savvy about balancing money matters for your family? Would you like to blog about what you know and get paid? Fill out an online application for SheBudgets and attach a writing sample for consideration.
55. Capitol Startup
Capitol Startup is always looking for independent journalists who cover Washington DC startups, whom they compensate for their stories.
56. PSDFan
PSDFan accepts content from various authors on the following types of subjects:
Photoshop tutorials
Inspiration posts & articles
Vector sets
Brush Packs
Icon Sets
Photo/Textures Packs
Rates are described as being "very good" and are negotiated after the final article is received. Authors receive credit for their work.
This site is looking for writers who would be comfortable reviewing the latest software offerings and sharing them with readers. If this sounds like something you would enjoy, contact the editor at the e-mail address posted on the website. Include at least one writing sample.
58. craftbits.com
Submit your proposal for a craft or a picture of a finished project to the e-mail posted on the website for consideration. Once approved, your submission must be written with step-by-step instructions and include at least one image of the finished product. Payment for each accepted and published submission is USD$35.00. Complex projects can be negotiated.
59. Creative Loafing Charlotte
Creative Loafing Charlotte is always on the lookout for what it describes as the next great story. If you can write stories and reviews with a local flavor, send your pitch for consideration. Pay varies in scale.
60. Learn Cake Decorating Online
Cake decorators who would like to write about their techniques are being recruited by this site to write about their area of expertise for pay. The site is looking for projects, tutorials, and articles (with images). Submit an idea to an editor for approval and then create an outline once it has been approved.
The Christian Courier publishes content that is divided into three areas: Features, News, and Opinion. Content does not have to be of an overtly Christian nature to be considered. Writing should appeal to readers of all ages. Rates range between $30.00-$70.00 CAD, depending on type and length of submissions. Send queries to editors for the appropriate section listed on the website.
62. CigBuyer.com
Experienced vapers who have an array of product knowledge and excellent writing skills are invited to apply for a position as a contributor to this website. The site is looking for a variety of content in the news blog, such as:
Top 10 & Best Of lists
New product announcements with commentary
Tips and advice articles
Updates about e-cig studies and research
Coverage of major news stories with opinion
Other e-cigarette and vaping news
This opportunity is open to people who are actively involved in the vaping community and can supply their own topics. Expect to contribute two, 600+ word blog posts per month. Pay varies.
63. The College Fix
The College Fix offers paid internships to college students and recent graduates in the spring, summer, and fall each year. If you are interested in exploring a career in journalism and honing your skills, apply for one of the available positions.
64. Skilled Survival
If you have experience in the survivalist area, this website would like to see examples of your work. Submit samples of your best efforts for consideration. If you are a good fit, you can expect competitive pay (per word) for quality work.
This website publishes a wide variety of types of articles that are related to landscape, nature, wildlife, and travel photography. Articles include tips and tutorials, guides to locations of interest, showcases for inspiration, and interviews.  They pay their regular writers $20-$150.
66. Zift
Zift is always looking for people that can write knowledgeably on parenting, particularly where parenting intersects with technology. They pay $100 (via PayPal) for published pieces.
67. Cooking Detective (now BestPickist)
Cooking Detective is a cooking, recipe, and food blog. They publish informative articles, useful tips, how-to guide, expert interviews, expert round-up, and product reviews dedicated to cooking, cooking courses, cooking products, healthy recipes, nutrition tips, entertaining menus, fitness guides, and other related topics.
68. The Christian Science Monitor
The Christian Science Monitor publishes articles on international/national news, People Making a Difference features, A Christian Science Perspective, and more.
Get paid $50-$150 per piece related to business. You must be an expert on the subject, with first-hand experience.
70. Wanderlust UK
They consider inspirational round-ups, "listicles", guides and advice pieces. Their audience is mainly British but also Americans, Canadians, Indians, and Australians. Pay is GBP90-GBP220.
71. Guideposts
Guideposts publishes true stories about people who have attained a goal, surmounted an obstacle, or learned a helpful lesson through their faith. Payment for full-length stories (about 1,500 words) is made when the story is accepted for publication.
72. FreelanceMom
FreelanceMom is a community for moms who believe that women can still be who they are after becoming a mom. They're looking for:
Highly personal articles
Highly researched articles
Education-based articles (guides)
They pay between $75-$100 via PayPal.
73. Tor.com
Tor.com accepts pitches for non-fiction – essays, think pieces, list posts, reaction pieces, and reviews in the 1000-2000 word range.
Suggested areas of interest include (but are not limited to):
Author appreciations
Essays on classic or overlooked works of SF/F
SF/Fantasy in translation (international SF/F)
Nostalgia-driven looks at older film/TV
Manga and Anime
Internet/Geek culture
Science and technology
74. FreshBooks Blog
The FreshBooks blog is an active daily resource for Small Business Owners and FreshBooks customers.
If you've got a story idea or area that they're not currently covering and absolutely should, send your pitch. Notes:
Ideal story length is 800-1200 words
Only accept original content
They do not publish anything that's been published elsewhere (including on your blog)
High Country News is an award-winning nonprofit magazine that tells the ongoing story of the modern American West through coverage of its environment, natural resources and diverse communities and in the belief that the West holds lessons of national and global importance. High Country News will consider pitches for well-researched reportage, analysis, opinion, essays or criticism on issues vital to the West — especially under the broad frameworks of science and nature; conservation and preservation; food and agriculture; health and well-being; water; environmental justice and racism; etc. Pay is $.25 – $1.50/word; kill fee is 25 percent.
76. Aish.com
Aish.com accepts freelance submissions. Articles should convey Jewish wisdom in a positive manner, preferably with interesting first-person accounts that show how Judaism is applicable to everyday life. Articles should be geared for Jews of all backgrounds. Suggested word count is 800-1200. Send article to a[email protected]
77. The Nation
The Nation is a left/liberal opinion website. It covers both national and international affairs.78
78. Eureka Street
Humane, ethical analysis or commentary on politics, religion, popular culture or current events in Australia or the world are accepted. Payment for freelancers is $200 per article, paid for exclusive first publication rights upon publication and invoice. They also pay $200 for first publication rights of short fiction and 'creative non-fiction' up to 1000 words.
79. Reader's Digest
Renowned for their 100-word story submissions. If your story is chosen, you get paid $100.
80. Just Parents
JustParents provides information for parents and pregnant couples, many of whom are first-time parents. Typically, articles are informational pieces on a certain topic of pregnancy or parenting, or a light-hearted opinion piece on an aspect of parenthood. Payment is made via PayPal.
81. Youth Today
Youth Today is the national trade newspaper for people who work with children and youth. The Atlanta-based nonprofit newspaper is published bi-monthly in print and daily online. Read their Contributor's Guide thoroughly before pitching.
82. Grammar Gang
Grammar Gang covers writing tips, tricks, and trends. They're looking for new writers who can share their experience on becoming a better writer, or becoming a better-paid writer. That includes both one-off submissions and ongoing contributions. Their content tends to be longer (~2k words on average), but they can pay between $75-500/per piece depending on the length, depth, and insight.
83. MusicTuts+
Write a Quick Tip, or mini-tutorial of around 500 words related to audio/music and get paid $50 if published.
84. Bitch Media
Publication about feminist analysis of culture. Their definition of culture is broad, encompassing cultural attitudes and myths, phenomena of the popular imagination, and social trends as well as movies, TV shows, web series, books, internet subcultures, and the like. For Bitch, culture also includes politics, science, health, and life, including food, parenting, chronic illness, relationships, religion, activism, education, and climate change. Guidelines for submissions for online and print found on the website.
85. Tuts+
Tuts+ is looking for authors with strong web development skills – both front-end and back-end. This includes anything and everything from PHP, Ruby, server-side JavaScript, HTML5, CSS3, document-based database systems, and everything in between. Rates are from $100 to $250.
WOW! welcomes queries from its audience of women writers. Make sure you've read through their articles on the home page to get an idea of the style and tone of the publication before submitting a query. Each e-zine issue focuses on a theme, and they only accept queries specific to the theme. See website for upcoming themes.
87. FundsforWriters
Articles must be stories about your success as a writer, thoughts and/or advice about some aspect of how you earned funds through writing. Payment is via PayPal, $60.
88. WhatCulture
Create List-driven written features as well as Quizzes, Galleries, Video submissions, or News pieces. Pay is via PayPal.
89. WritersWeekly
They publish feature articles, marketing secrets for freelance writers and authors, and author/book backstories. Pay is via PayPal upon acceptance.
90. UXBooth
If you're knowledgable in UX and design, and you've ever had the goal to make the world a more user-friendly place, try sending a pitch to UXBooth. Articles are 1,200-1,800 words long.
This site for help, information, and advice for anxiety is interested in anybody who would like to share their experience, knowledge or tips about mental health. Articles are 550 words minimum and paid $50 if published.
92. BookBrowse
BookBrowse reviews both adult fiction and nonfiction, and some books for young adults. They look for books that not only are very enjoyable to read, with great characters and storylines, but that also leave you knowing something about the world you didn't before. Reviewers also write a "beyond the book" article for each book they review. Writers get a byline and "modest payment".
93. Modern Farmer
The site is always looking for dynamic, global, surprising journalism about the people, policy, plants, animals and technology of agriculture. Send your story ideas to [email protected].
94. LiisBeth
LiisBeth welcomes queries from professional and emerging feminist writers and artists anywhere along the gender continuum. They prioritize submissions from womxn, trans, queer-identified writers, community voices and journalists. Pay ranges from $250-$2000.
95. LightHouse
The LightHouse for the Blind and Visually Impaired in San Francisco is putting out an official call for submissions. They are in search of the best and brightest writers who are blind or have low vision, to contribute stories for publication on a paid, freelance basis.
The editors of Modern Love are interested in receiving deeply personal essays about contemporary relationships, marriage, dating, parenthood…any subject that might reasonably fit under the heading "Modern Love." Ideally, essays should spring from some central dilemma the writer has faced in his or her life. It helps if the situation has a contemporary edge, though this is not essential. Most important is that the writing be emotionally honest and the story be freshly and compellingly told.
Adoptive Families is the leading information resource for parents before, during, and after adoption. The award-winning quarterly digital magazine and website provide independent, authoritative adoption parenting advice and real families' stories. Pay for articles varies.
98. IWA Wine Blog
They are looking for posts that have a sophisticated, well-educated tone. The IWA audience includes wine collectors and connoisseurs who store hundreds of bottles in their home cellars. Their readers already have a great deal of wine know-how. They aim to publish the work of writers who are true wine experts, not beginners. Pay is from $20-$50.
99. Knitty
Knitty is a site for all things knitting-related. They accept tutorials and patterns. Pay ranges from $150-$200.
100. TwoPlusTwo
The Two Plus Two Internet Magazine accepts articles on any topic related to poker or gambling. High-priority topics are:
Intermediate to advanced level discussions of poker strategy.
Discussions of mathematics related to poker or gambling.
Articles relating a poker or gambling concept to a similar concept in a different field.
Interviews with or biographies of "off the beaten track" poker personalities
Pay is $200.
Are you looking to break away from your 9-5 job and start down the path to full-time freelance writing? Then check out our e-book The Secret Sauce to Freelance Writing on the Side.