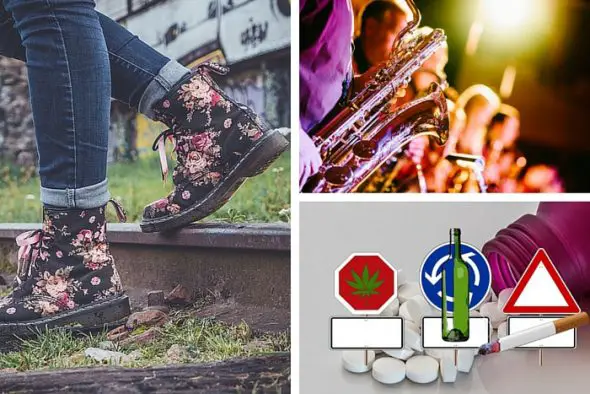 If you thought that a freelance writing career meant you were destined to write about totally uninteresting topics, think again. Freelance writers can write about virtually anything—and get paid for it!
It's important to keep in mind that freelance gigs are not always a one-time-only gig! You might get hired for a full-time or part-time freelance writing job, or even a seasonal gig, depending on the topic you're covering. Many freelance writing jobs are remote-friendly, meaning you can work from anywhere, but some do have a location requirement and might want you to report to an office.
Here are 10 freelance writing jobs subjects you can get paid to write about.
Freelance writing subjects you can get paid for
1. Music
Whether you love Kanye West or Christopher Cross, you can get paid to write about music in many freelance writing gigs. For this job, you should be knowledgeable about current musical styles that span several genres, as well as have the ability to write on tight deadlines and have strong social media skills.
2. Bargain Shopping Writer
Who doesn't love a great bargain? As an assistant deals editor, you'll scour the Internet to find the greatest deals on various items. You'll need strong research skills and adeptness at social media in order to update the company's sites.
3. Shoes Writer
If you want to share your love of Manolos, a freelance writing job as a shoe writer might be a perfect fit for you—no pun intended. You'll provide style advice, news, and trends, along with shopping tips and general information about shoes for women, children, and men. As a shoe writer, a love of footwear is a must, as is a discerning eye for new trends.
4. Political Writer
To become a political writer, you'll have to write and edit factual, objective articles for a publication based on interviews with experts. Applicants interested in applying for this position will need to be a meticulous researcher/interviewer, with the ability to follow a very structured editorial guideline and style. Experience in politics/media is a plus, and experience in communications/journalism/marketing is a must.
5. Problem and Quiz Writer
If you find solving problems peaceful (and not perplexing), you should try your hand as a problem and quiz writer. With a strong background in math and science, you'll create content that is both challenging and inspiring for readers. For this type of job, you'll need to be able to break down complex problems into their constituent parts and have a strong command of English grammar and usage. Experience as a K-12 and/or college-level educator is a plus.
6. Addiction Recovery Writer
Looking to help people as they go through a troubling time in their life? A freelance writing job as an addiction/recovery writer could be a good option. An ideal candidate for this job will be able to not only adhere to guidelines, but be able to write with a certain sensitivity and in a warm, positive, sincere tone that is relatable to readers.
7. City Writer
If you're still dreaming about your vacay to Rome, now you can write about it—and earn some serious i soldi, too! A strong love of Rome, as well as passion for the culture and lifestyle can help make you a strong candidate for this type of job. You'll need to know how to create quality content for a highly educated audience that is both local and global, spanning subjects such as travel, food, fashion, art, design, film, books, music, architecture, sports, health and wellness, and so much more. You'll need to have a hyper-local, insider-level knowledge of the city you're writing about, along with the ability to work under heavy deadlines.
8. Lifestyle Writer
Always giving your friends advice? Working as a lifestyle writer might be for you. Coverage includes topics such as food, sex, relationships, marriage, fitness, parenting, pregnancy, hacks, home/décor, style, and beauty. To become a lifestyle writer, you'll need a passion for at least some (if not all) of these topics under the lifestyle umbrella, a strong individual voice, and at least two years or more of writing experience (blogging included!).
9. Home Tech Writer
You can wax poetic about the new dishwasher you just got and you want the world to know about it. That's why being a home tech writer could be "write" up your alley. You'll write guides on topics like the best light bulbs, how to buy home appliances, and tips and tricks for growing the greatest indoor herb garden ever. You might also write product roundups, tip guides, hacks, and other fun articles. You'll need superior fact-checking skills, a consistent time each day to write, and the ability to create cool content quickly.
10. Entertainment Writer
You wouldn't necessarily call yourself a couch potato—but you have been known to binge-watch several TV series at the same time. This might make you an ideal candidate for an entertainment writer job. You'll need extensive knowledge of TV and film, the ability to write copy fast, a strong news judgment, and a fun, witty voice. The ideal candidate would have a degree in journalism/English and have at least two years of editorial experience specializing in entertainment and/or celebrity writing.
Freelance writing jobs don't have to be cookie cutter and boring. Decide what topics interest you, and then search for freelance jobs that match the level of work flexibility you need. That way, you can write the type of career that you've always dreamed of.
This post was written by Jennifer Parris, career writer at FlexJobs, the award-winning site for telecommuting and flexible job listings. FlexJobs lists thousands of pre-screened, legitimate, and professional-level work-from-home jobs and other types of flexibility like part-time positions, freelancing, and flexible schedules. Jennifer provides career and job search advice through the FlexJobs Blog and social media. Learn more at www.FlexJobs.com.