Being a successful freelancer requires that you acquire and maintain the latest information, tools, tips and skills in order to stay successful among the many people setting out on their own in the professional world. While there are tools available to all freelancers via the invaluable resource that is the internet, the physical disconnect between you and your colleagues and customers often leaves something to be desired.
On that note, as a freelancing professional looking to add to their current skill set, there is no better way to combine valuable educational opportunities with the ability to rub shoulders with the best and brightest in your niche than the many fantastic freelance conferences taking place around the world each year.
In the interest of spurring you forward towards exciting experiences and new opportunities, here are five freelance conferences to visit in 2012:

Going it alone in today's ultra competitive marketplace can be an intimidating and disheartening process and the HOW Design Live conference gives so-called solopreneurs the opportunity to receive expert advice while rubbing shoulders with some of the biggest names in the creative industry.
Offering opportunities for designers, writers, illustrators, photographers and other creative freelancers, the HOW Design Live conference will feature two main sessions aimed at helping you to grow and better manage every facet of your business endeavors: Marketing Mentor and Creative Freelancer Conference.
For your traveling plans: The HOW Design Live 2012 conference is set to be held in Boston on June 21 and 22, 2012. You can find all the info on traveling and lodging in the official guide.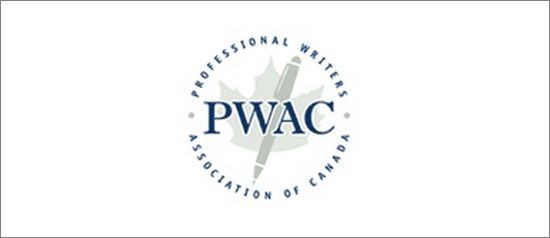 A conference aimed specifically at freelance writers and offering a unique Canadian spin, the Professional Writers Association of Canada annual National Conference and AGM offers writers of all types and kinds a wide variety of learning and growth opportunities.
The PWAC Conference focuses on bringing writers close together in multiple settings, encouraging a feeling of camaraderie and the blossoming of new opportunities and inspiration at every turn. An intensely scheduled series of specialized workshops will be offset by an Atlantic Canada-themed kitchen party to follow the day's events, helping freelance writers to travel back home with renewed inspiration and vigor.
For your traveling plans: The event is help Tuesday, June 5 – Friday, June 8, 2012 in Toronto, ON. There's no official lodging information on the site, but you can find lots of useful info on Toronto official site.
Set to be held for the 41st consecutive year, the ASJA Writers Conference is another event aimed at freelance writers and offering a series of workshops and panels intended to help you better market yourself to potential customers and publishers.
Because any successful freelance career depends heavily on maintaining multiple income streams, ASJA 2012 will offer experts and successful writers to help attendees to uncover potential new sources of revenue, all the while bringing together a wide range of industry representatives and presenting a wealth of networking opportunities.
For your traveling plans: To be held from April 26 through the 28 in New York City, aspiring freelancers and long successful writers alike will benefit from the offerings on hand at ASJA 2012. Roosevelt Hotel is accepting guests of the event.

Focusing on providing a laid back, open environment for learning and building, the BarCamp Miami conference encourages mass participation in order to help all attendees to give and receive the very best that they have to offer. The wide variety of groups represented at the event offer unbeatable networking opportunities, bringing together technologists with designers and entrepreneurs with angel investors!
For your traveling plans: There are lots of meetups throughout the year. To be alerted of the upcoming ones, follow the meetup orgamizers on Twitter and Facebook. You can get some accommodation advice at Miamihotels.org.

The ultimate conference for freelancers, Freelance Camp brings together designers, developers, business owners and entrepreneurs of all shapes, sizes and niches in order to build and foster an environment rich in skills and ideas.
A long list of sessions and workshops will cover topics ranging from writing to coding, helping you to not only build on your current expertise but to expand your toolkit to include new capabilities in the interest of taking your business endeavors to new heights and levels of success.
For your traveling plans: Freelance camps are organized throughout the world. Follow the blog for more info.
Which one are you planning to visit?