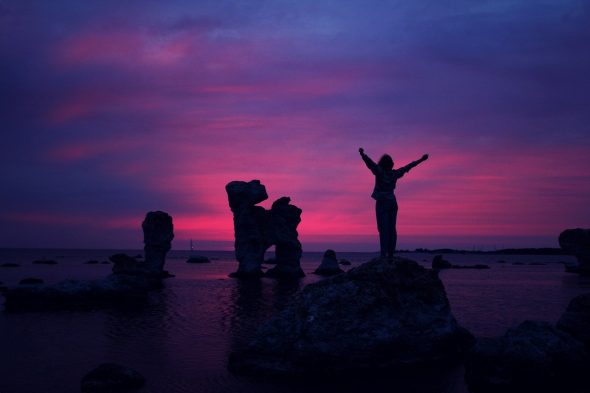 Though there are multiple benefits to freelancing, there are definitely downsides as well. Being your own boss means that you also have to be your own motivator. There's nobody to hold your hand and badger you to meet deadlines. Some days, you may struggle to get anything done at all. If you want to find success as a freelancer, it's critical you find your rhythm and know how to motivate yourself. And there's no better time to figure out how to do this than at the beginning of a new year! Let's dive into how you can up your motivation in 2022.
Find the Source of Your Stagnation
No matter how many motivational tips are outlined in this article, if you don't know the source of your stagnation, fighting against it may be tough. Try to pinpoint when your drive to work starts dwindling or you can't seem to focus on the tasks at hand. It could be that you're sleep-deprived and find it difficult to concentrate because you need more rest. Perhaps you're going through a number of emotionally-heavy events in your personal life and the help of a counselor could give you some clarity. Whatever the cause, finding the source is key if you want to get on the road to motivation this year.
Pitch a New Business Process
As a freelancer, it's easy to feel like an outsider. You're likely to focus solely on the service you provide and may not get to engage with other aspects of the company you contract with. Don't be afraid to put yourself out there, especially if you have creative ideas.
If you notice that some methods or strategies could be improved within a certain project, you could propose a new business process from your unique perspective as a freelancer. Not only is this something they may appreciate, but it's a way to challenge yourself to do something bigger and better. Furthermore, it could open new doors and opportunities for you!
Use Productivity Tools
Let's face it, sometimes, no matter how many motivational quotes you read or what ambiance you create, you're not going to feel like working. On those days, you may need a little bit of help to get started and find your sweet spot. This is where productivity tools can be lifesavers. Here are a few examples:
Cold Turkey: If you're one of the many people who are easily derailed by Instagram or Facebook, Cold Turkey is a good app to use. It temporarily blocks you from certain social media apps, Google, and anything else that keeps you from working. The best part is that a motivational quote pops up on the blocked window to inspire you to keep working.
Harvest: Time management tools can help you identify when you're effectively using (or wasting) time. Harvest compiles detailed reports so you're able to see how time is being distributed between tasks and projects. If you bill on an hourly basis, you can use it to create invoices that show the project hours you've completed.
Trello: Disorganization is a joy killer for anyone who starts the day motivated. Trello allows you to organize your projects using boards, cards, due dates, and lists.
Get Enough Rest
When you don't get enough sleep, the most exciting task in the world can become arduous. Pay attention to how many hours you're getting in every night as it can affect your concentration and productivity levels. Lean into your circadian rhythm. Set yourself a bedtime and commit to it. Create a bedtime routine. It could consist of something as simple as taking a bath and brushing your teeth before you hit the sack.
Have a "Why"
Having a reason to wake up every day and work hard is very important. Aside from needing to pay bills, know what motivates you to do your job. It could be that you want to create financial freedom, buy a home, or make an impact with your work. Whatever it is, keep it at the forefront of your mind when you're working.
Change Your Work Environment
Having complete autonomy over your workday means that you aren't restricted to a cubicle or office space. Though this can be exhilarating, it also means that you have to create a work environment that keeps you alert and inspired. Working in bed may be a dream come true, but for some it may not promote the level of productivity they need.
Think about what environments you do the best work in and how you can recreate that consistently. Maybe it's when you're close to nature or in a room filled with visually engaging art. What you wear can influence how productive you are, too, so make it a goal to dress every morning like you're going to work. Studies find that when you stay in your pajamas, your brain remains in sleep mode which could affect your output.
Build a Tribe
Life as a freelancer can be lonely when you don't have colleagues to engage with every day. Though some like working in isolation, you can benefit from having people to bounce ideas off of. Find a way to build yourself a network of people who can give you support and motivation when you're feeling uninspired.
Take Regular Breaks
Always remember that you're human which means you have a limited attention span. As much as you may want to push yourself to work non-stop, it could be counterproductive. Take intentional time out to recharge, which you can do by enjoying breaks periodically. Breaks are said to restore motivation, especially when you have long-term goals. Research shows that when you take your mind off a goal briefly, it's a means of renewing and strengthening your motivation.
Celebrate Your Wins
It's easy to put so much pressure on yourself that you forget to celebrate your wins. Celebrating yourself every day is a practice you should embrace. Acknowledging your wins can be a fantastic source of motivation. In these moments you're able to look at how far you've come and hopefully be inspired to push yourself much further. Celebrating your wins doesn't mean you have to do anything elaborate like throwing yourself a bash, either — your wins can be celebrated by doing simple things like buying yourself something nice or taking yourself out for a meal.
Conclusion
Stagnation is a roadblock many encounter at different intervals and different intensities. The best thing you can do as a freelancer is figure out how to navigate it so you can get back to a place of motivation. By doing so, you should find yourself growing even more in your career as a freelancer in 2022. Good luck!