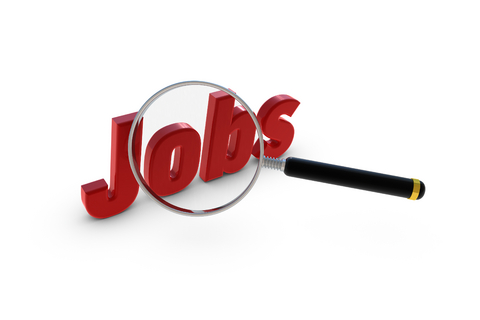 Remaining positive while looking for a job is very easily said, but not all that easy to do. When you spend hours each day looking for a new job or your first step onto the employment ladder, it can be very easy to get downhearted and feel as though that dream job may never come.
For a lot of people, the process of searching for a job, typing in the same search so many times that the engines know that you're looking for jobs in Sheffield or jobs in manufacturing; finding the contact details for the person associated with the vacancy, researching the company, filling in the application and sending it in can be very long and drawn out and, in many cases, repetitive, only to receive a rejection letter or nothing at all. It's no wonder why people get easily disappointed.
But they key is to remain as upbeat as you possibly can. Strangely, considering the application is made electronically or via paper, employers can tell when a person is not motivated to work for the company by the tone of the application. If you've grown tired of filling in application forms, this can be reflected in what you write. This is very easy to do and quite often people don't even realise that they're doing it.
If you can ensure that you give a feeling of enthusiasm and excitement in your application, while maintaining your level of professionalism, you are far more likely to make it onto the "call for interview" pile on the employer's desk than making it into the bin beside it.
When you find a job that interests you, you need to approach the application process as you would the interview and job itself. If you can prove that you are the right person for the job from your first point of contact with the company, they're far more likely to pick you out from the hundreds of other applicants who simply go through the motions. You wouldn't turn up to an interview unmotivated and uninterested, so don't let that come across in your application.
Above all else, remaining positive in your job search could open doors on its own. You could bump into someone in the pub who might have a job, you could be socialising with friends and they might mention a vacancy where they work, there are all kinds of possibilities if you remain committed and dedicated.