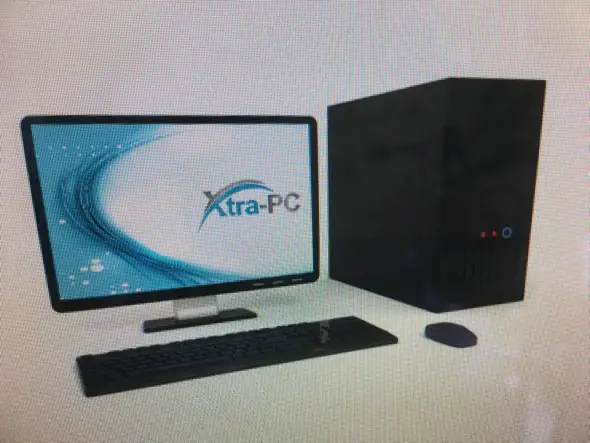 Who wouldn't love buying a new computer every year or every time something new (and better) comes out? If you think about it, spending money on a new computer is an investment. In our line of work, that device is the money-maker. Without a computer, we can't work.
However, we don't all have the luxury of being able to purchase a new one regularly. Sometimes, we even have to bear with a dinosaur of a computer which bogs down at the worst possible moment.
Been there. Done that. I don't even have a t-shirt to show for it.
Fortunately, there are workarounds for clunky old PCs – at least until you can get a new one.
One of them is Xtra-PC.
It's a simple USB device that makes your Windows PC work as if it were "young" again. The good thing with Xtra-PC is that it will work time and time again – even with computers that have missing or faulty hard drives!
How does Xtra-PC work?
Heather Henricks of Xtra-PC says, "Xtra-PC is a USB flash drive that contains an operating system built on the proven, rock-solid foundation of Linux. We have added drivers for printing and Wi-Fi to enable simple usage across more computers. We have solved problems with using Netflix and Amazon videos and made them work."
To make things even simpler, Xtra-PC has a similar look and feel to Windows XP (that OS we all love), so it's easy and fast to begin using it. It also has a built-in file manager that is simple to use.
"The first time you use Xtra-PC, you will be asked to go through a set-up. From then on, Xtra-PC is set up and ready to go. The next time you use it, Xtra-PC will boot, and you'll have your extra PC. You can take Xtra-PC with you and use it on any computer you want," Heather adds.
Basically, you just need the device, plug it in, and you're good to go! Even if you're not that tech-savvy, you'll be able to use the device without issues.
Old PC, say "Hello World" one more time.
You can learn more about Xtra-PC online:
The Xtra-PC giveaway
Initially, when Heather approached me about the device, I wasn't sure what to do. I now use a Mac, so I can't test it, but I do remember the good old days with Windows PCs. And, yes, I do see how Xtra-PC can be useful.
I thought about it some more, and I thought that some members of the FWJ community might have a need for the device. So here we are, giving away FIVE Xtra-PC units. (Thanks, Heather, for being so generous!)
What do you need to do to win one?
Let's keep it simple. Just follow the instructions in the Rafflecopter widget below.
Note: The giveaway starts today, November 23 (Monday) and ends on November 29 (Sunday). The winners will be announced on November 30 (Monday). To earn more entries, tweet once every day!