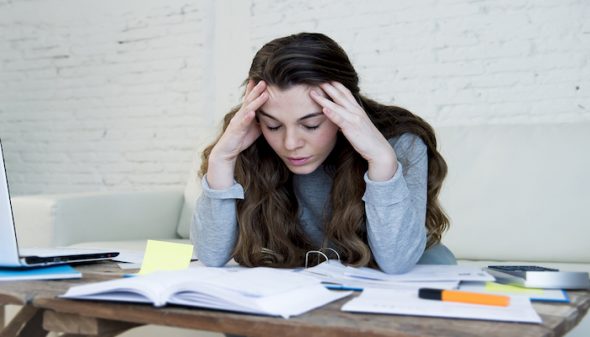 All writers suffer from burnout. You sit in front of your computer and stare at the screen. Instead of writing, you're googling the latest fashion trends and recipes you'd like to try out, ignoring the task that demands action. When your energy and motivation have been at an all-time low for a prolonged period and writing doesn't make you happy anymore (or so you think), then you most likely have a bad case of writer's burnout.
Burnout is common among writers because of the nature of your work. You work alone and seek isolation, the better to avoid distractions. Your companions are your thoughts, and they're not all positive. You aim for perfection, and failing that, you feel incompetent and pretentious for thinking you can write great content. For freelance writers, burnout is also a consequence of accepting too many projects, working too many hours and committing to tight deadlines, then feeling overwhelmed as a result.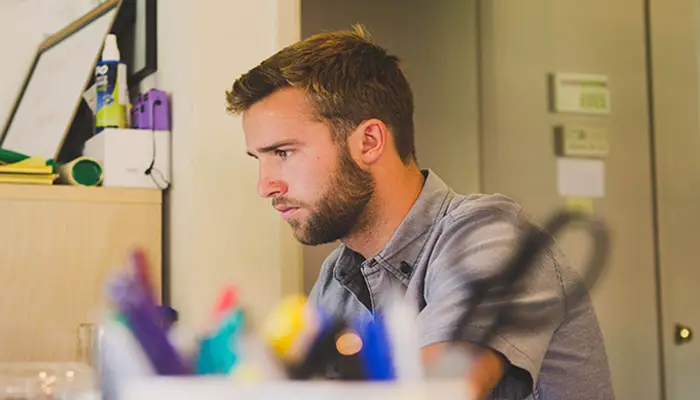 Writing is not easy, no matter how good you are, because you set too high standards for yourself. Sometimes, you think of the alternative – give it up altogether and take on a mind-numbing job, like flipping burgers or doing data entry. But the pull will always be there. You feel incomplete if you don't write.
Burnout can lead to mental and physical health risks. Apathy, depression, exhaustion and a state of inertia will negatively affect your social functioning skills. You become cynical and irritable. You lose your passion for writing. Even more, you are at greater risk for coronary artery disease and your decreased cognitive functioning declines because a part of your brain structure is changed.
The good news is, you can recover from this paralyzing condition and the psychological manifestations don't last forever. But if you take the bull by the horns, recovery is faster and you can get on with your writing and life itself.
Here are steps to take to hasten recovery from writer's burnout:
1. Take care of yourself daily without fail.
The advice seems unnecessary. But talk to writers who have been through burnout and they will tell you that they find all sorts of excuses to neglect their daily care, including bathing and meals. They are engulfed by passivity, pessimism and a sense of ennui. It becomes a vicious cycle. Looking into your mirror and seeing your unkempt state discourages you from trying to get out of it.
Eat healthily and avoid too much sugar, carbs and refined foods. The temporary high you get from them will crash, leaving you more depressed, and you already know that these foods will lead to many kinds of diseases. Do physical activities, even if it's just walking around the neighborhood. The outside air will clear your mind and perspective. Regular physical activity will ultimately improve your wellbeing by making you fit.
2. Connect with people.
The solitude that's a typical day for writers can lead to unintentional emotional detachment from your community and friends. Prolonged solitariness severs social ties and failure to reconnect with people brings about loneliness. It also results in burnout.
Writers are not exempt from the need for social relationships. The Maslach Burnout Inventory cites interaction with other people as the best remedy for burnout. It gives you comfort knowing that you have friends whose support you can count on.
Connect with them through texts, calls, or social media on a regular basis and help stave off burnout before it hits you.
3. Do something new. Go somewhere else.
Travel is always a refreshing experience. It opens your mind and senses to new experiences and broadens your knowledge. You come back restored and reinvigorated, ready to tackle writing again.
If you can't travel, get off writing for a while and cultivate a new pursuit. Learn photography. Develop your culinary skills. There's an endless list of interests you can take up. Document your lessons in video so you can watch them. Share them on your social network and reconnect with friends or like-minded individuals. If you have a flash video file, Freemake FLV to MP4 converter will make them more accessible to viewers.
If you have been blogging, try video blogging. The internet is teeming with online courses you can study and learn from. Use this guide for converting file formats that are the choice for viewing on certain devices.
4. Finally, don't stress over it.
If you're a freelance writer and you need a break from writing, inform your clients and finish pending work. If you're lucky, they'll take you back. If not, look for another job when you feel you're okay to write again. Writer's burnout may take you out of writing for a while but after overcoming it, you should be producing good quality content again.