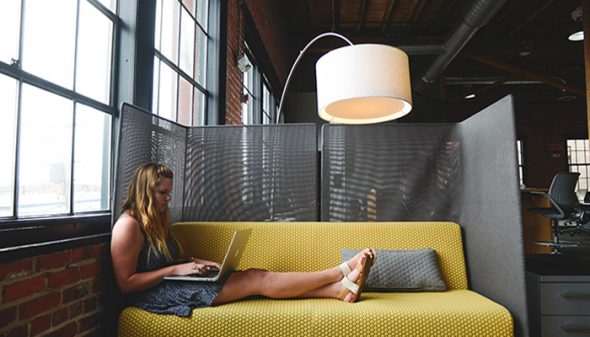 Depending on your niche and how hard you hustle, being a freelance writer can be relatively lucrative. For many writers, though, finances are tight and quick cash infusions are welcome.
Luckily, there are a variety of ways to boost your freelance income without going on a pitching spree or turning to a content mill. From contests to tutoring and transcription, these 4 side projects can help increase your earning potential and add some variety to the daily grind.
Offer Visual Supplements
Articles perform best when they have some kind of visual supplement, whether that's video, photographs, or other graphics. Make your writing services more appealing by marketing yourself as a full-service content provider, offering infographics along with your writing. Learning to make infographics is easy and there are plenty of affordable programs available that will pay for themselves in the course of a few projects.
Write And Review Resumes
Today's job market is intensely competitive and there are a lot of great applicants out there who don't have great writing skills or lack an understanding of resume structure. The jobs they want to do don't necessarily require these skills, though, but their resumes are still holding them back. For a skilled writer, on the other hand, writing and editing resumes is a great way to make more money while offering a meaningful service to clients.
Create For Contests
For some professional writers, part of what's challenging is having to do rote or technical work on a regular basis when they'd prefer to be creative. These writers can liven up their workday and make some extra cash by submitting writing to creative contests. There are hundreds of different contests going on at any moment, from micro-story contents that run just a few sentences to longer fiction and non-fiction contests. Whatever fuels your creative fires, there's sure to be a contest to match.
Pitch Existing Clients
As a freelancer, your existing clients are your most reliable source of income, but oftentimes they're only offering you the bare minimum of work. Other projects – projects they very much want done – may be sitting on the sidelines while they decide whether to complete them in-house or contract out. Furthermore, as a professional freelancer, you have a deep pool of knowledge about what would make your clients' sites stronger, even if they're not necessarily pursuing these beneficial projects.
Knowing all this, one way to make more money is by cold pitching your clients with your own ideas. Explain to them the advantages of the work you want to do and how it will supplement their existing content. They already know the quality of your work and abilities and they're more likely to take your recommendations on board than they would if you were cold pitching new companies who you hope will become your clients.
It's always a good idea to diversify your freelance profile because for many writers, losing one key client can prove disastrous from a financial perspective. Knowing you can attract a broader client base or turn your attention to another project at any time, however, can make you more secure now and also if the market takes a turn down the line.