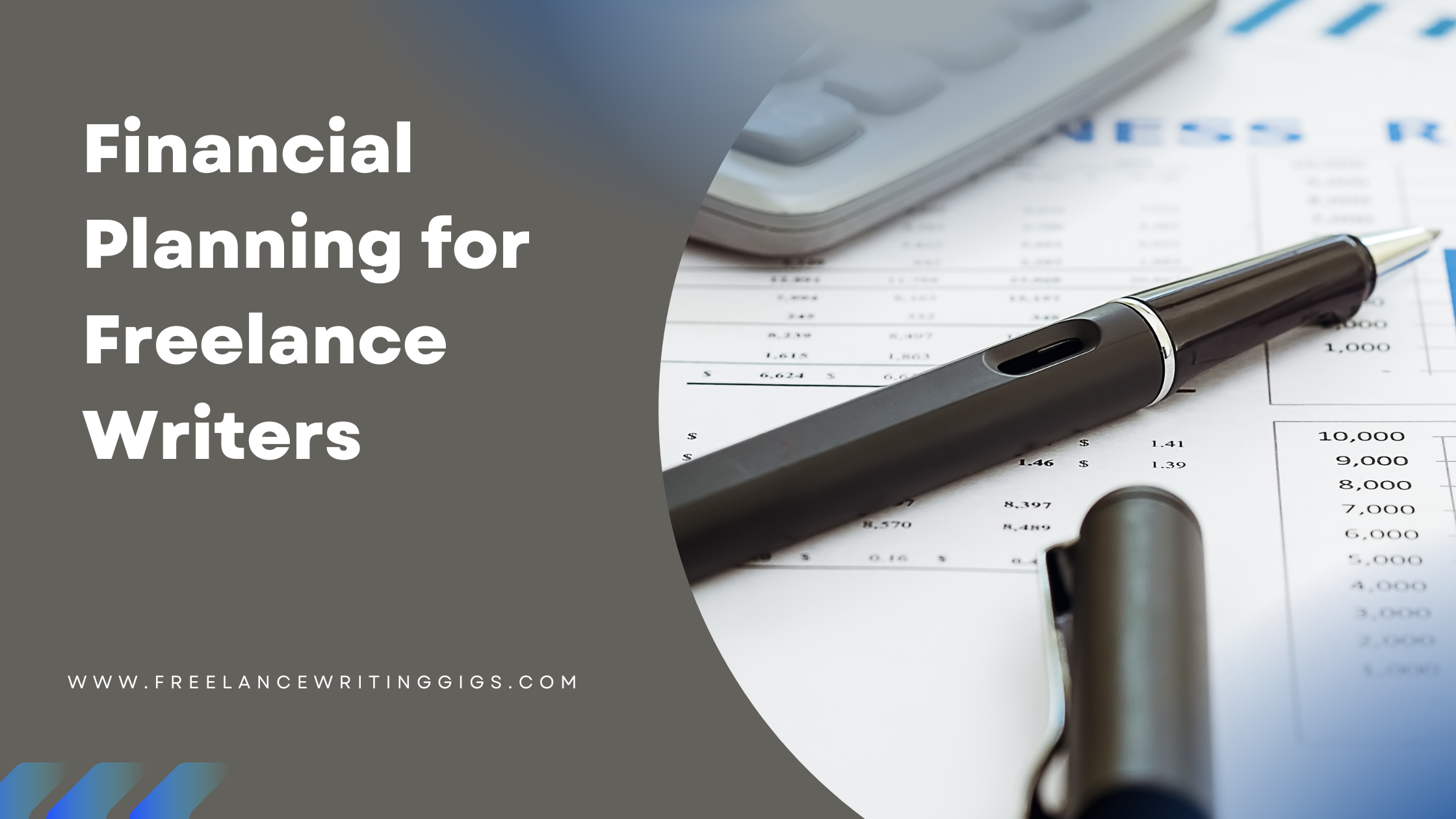 Freelance writers need to plan their finances carefully to ensure that they are financially stable and have a sustainable income. Financial planning involves creating a budget, saving for emergencies and retirement, managing debt, and investing wisely.
Freelance writers have unique financial challenges, such as inconsistent income, irregular work schedules, and self-employment taxes. To overcome these challenges, they need to create a budget that considers their income variability and their business expenses. Freelance writers also need to save for emergencies and retirement by setting aside a percentage of their income regularly.
Fortunately, you're not the first freelance writer to worry about finances. There are plenty of tried-and-tested financial planning methods to help you grow your business and achieve financial independence.
Financial Planning for Freelance Writers: What to Consider
Emergency Funds
It's easy to get carried away and buy a few luxury items after landing a high-paying client. However, before you look at new cars or subscription services, ensure that you have an emergency fund in place to protect your financial independence should things go awry.
As a rule of thumb, your emergency fund should cover 3 to 6 months of personal expenses. This should cover your basic needs should you lose a key client or be unable to work. A healthy emergency fund can take the worry out of major purchases, too, as you won't feel the need to overwork after buying a new car or applying for a mortgage.
You don't have to form your emergency fund overnight. You can spread your savings over a few months. When work is going well, strive to save 45% of your total earnings. If things are a little dicey, reduce the amount you save to preserve your mental health and well-being.
Budgeting
A clear budget is key to financial independence and stress-free living. Create two budgets when you first start freelancing: one for personal costs and one for business-related costs. Your personal budget should include things like:
Cost of living expenses (rent, food, utilities, etc.)
Personal expenses like clothing and dining out
Savings for major purchases like mortgages and new cars
Give yourself a little wiggle room by increasing your estimated personal expenses by 5%. This will ensure that you always have enough income to pay your bills and support your lifestyle.
Once you have a personal budget, create a business budget by detailing expenses like:
Travel fees
Home office costs (heating, lighting, supplies, etc.)
Training fees for future qualifications
Taxes and accountant fees
Tech upgrades that improve productivity
Don't cut corners when it comes to business expenses. A good accountant can save you hundreds — if not thousands — of dollars a year. Likewise, a few tech upgrades can boost your productivity and help you negotiate higher fees in the future.
LLC and Asset Protection
Many self-employed freelance writers choose to become a limited liability company (LLC). Starting an LLC can help you separate your business income from your personal assets to reduce financial risk in the event of lawsuits or a court case.
You'll have to file in the right state and should hire a professional agent to guide you through the process. You can't afford to make mistakes when setting up your business, as missing documents can lead to financial penalties that undermine your hard work.
Forming an LLC also forces you to take your operations a little more seriously. This can be a good time to come up with a more robust financial plan, as you'll need to know how profits and losses are distributed before becoming an LLC.
Benefits and Insurance
Millions of Americans stay in their jobs for a simple reason: benefits and health insurance. As a freelancer, you don't have a business to pay for these expenses and may be at risk if you fall ill or are the victim of an accident.
Finding the right benefits package can be tricky. You need to find a coverage plan that is affordable but covers costs that you are more likely to face. Health insurance is no longer legally required at the federal level, but some states may impose penalties if you do not purchase coverage. Check out our article on health insurance for freelance writers to see your options.
Remember to account for life insurance, too. Life insurance protects your family should something happen to you and can help you live freely without fearing the worst. Use a life insurance calculator to see how much your policy could be worth and be sure to account for things like:
Retirement savings
Assets
Annual income
Existing policies
A robust benefits package can reduce your taxes and improve your quality of life, too. Work with a registered accountant to figure out which expenses or benefits are tax-deductible and use the funds you square away for benefits to improve your health and wellness.
Start taking care of your finances today
Freelancing is a great way to earn a fair wage while working for yourself. However, to achieve financial security, you need to save far more than you spend. Put aside some income for an emergency fund and create a budget that accounts for personal and business expenses. Work with financial experts as your business grows, as a licensed accountant can save you plenty of financial headaches in the long run.