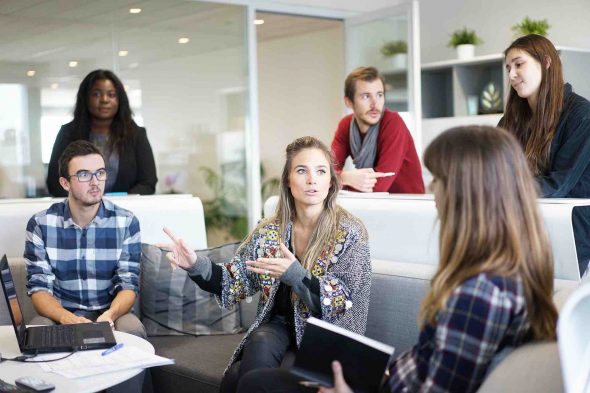 Being a freelance writer offers flexibility, a chance to learn new things, and it's a great way to make extra money. The freelancing world requires time and commitment, and if you're new to this world, you may wonder how to land high paying jobs and begin making a name for yourself. The best way to be successful in this type of work is learning how to market yourself. Clients look for individuals with talent, experience, and reliability, so you need to have ways to showcase that you have what it takes.
Market Yourself as a Freelancer 
Create a Website 
Many potential clients look to see if you've made any kind of name for yourself in the freelancing business. Having a well-designed website can showcase your work and list your services. A website is also a great way for past clients to leave reviews of the services you provided for them. Your website should be easy to navigate, be updated on a regular basis, and have quality content for potential clients to browse through.
Build Your Portfolio 
For the best chances of success as a freelance writer, you should start building your writing portfolio. Your portfolio should display your best pieces of original work that demonstrate your wide range of skills. If you're just starting out in the freelance world, you may not have many writing samples to include and that's okay.
To build up some samples for your portfolio, you should consider writing some for free. If there are certain areas you'd like to become better at, such as SEO, you can practice by writing some content just to beef up your portfolio. 
Develop a Niche 
Your niche is what you're good at and most comfortable writing about. Having a niche doesn't mean you have to write about only one topic forever, but it's a way to showcase what you are most talented in. There are many freelance writers looking for solid work, and developing a niche can help you start to stand out from all the others. 
A generalist in freelancing is when you're open to writing about anything, but being a specialist with a niche means you have more experience with a certain topic. If your area of expertise is web copywriting, for example, you should spend your time focusing on getting clients for this particular niche because it can lead to higher-paying gigs.  
Utilize Social Media 
Social media is one of the most effective tools for marketing yourself. Utilizing social media allows you to connect with potential clients and make yourself stand out. Focus on coming up with creative headlines that'll catch a client's attention. You can also get their attention by posting high-quality visual content, such as videos and pictures. 
You don't want to just create a Facebook page and then forget about it, you want to focus on uploading new content on a regular basis. Respond to comments and messages as quickly as you can to demonstrate your reliability and willingness to answer any questions a client may have regarding your services. 
Consider Guest Blogging 
Guest blogging is another good way to get your name out there. Some blogs have steps one should take to pitch guest posts. Make sure to follow all of these steps and be patient once you complete them. Depending on the popularity of the blog, it could take a couple of weeks to hear something back. When it comes to guest blogging, it's important to understand you might hear "no" often, but keep trying and don't give up. 
Freelance writing isn't the easiest field to get into, but once you start making a name for yourself, it's extremely worthwhile. Keep developing ways to improve your craft, and understand that sometimes, things like this can take time.