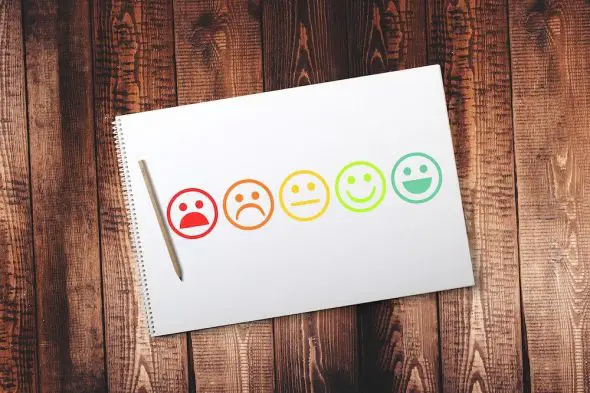 Freelance writers have luxuries in the workplace that most people do not. They make their schedules, have flexibility in how they interact with clients, and set their prices. However, it also falls to the writer to be their own representative and set standards for customer service. One of the most common freelancing mistakes is poor communication with clients. 
The way to improve communication and win more clients is to put as much focus on customer service as you do on producing quality content. In the end, you get back what you put into it. Clients are happy to pay more for a service that exceeds their expectations. 
Treating your clients well and maintaining high customer service standards will help you win more clients. It will also allow you to ask more for your services. If you are one of the 57% of workers who deemed freelance or gig work vital or important to meet your basic financial needs, according to the Pew Research Center, then you must focus on optimizing revenue and gaining clients. 
Below are some steps you can take to improve customer service and thus your marketability as a freelance writer. 
Communicate 
The first step toward delivering excellent customer service is to develop a great communication strategy. How can your clients reliably reach you? What about your strategy for communicating with your clients? 
Consider adopting software-defined networking (SDN) and unified communications to help manage your network holistically and consistently. It will help congregate all your methods of communications in a central place, which will allow you to never miss an opportunity to connect with your clients. 
It may also be helpful to speak with customers face-to-face to help facilitate effective communication. Sometimes knowing exactly what your client needs from you can be done the most efficiently by direct communication. 
Because freelance writers work with people from distant locations, this increasingly has to be done over voice or video conferencing. Considering using a Zoom alternative free of the time limits of that platform, many of which come at no cost to you. 
Another great way to communicate with current or prospective clients is to host a webinar. To define webinar, we can break it apart into "web" and "seminar". It is a virtual event that connects viewers through internet-based software. You can host sessions on your services or different topics related to digital content and marketing.

Here are some other helpful tips to improve your communication with clients: 
Be clear and honest
Give your clients all the information they need upfront. The more information they have, the more confident they will feel having you write for them. Also, make sure to be honest with your clients about what you can deliver. 
Also, if you work with a team, make sure your team is on the same page. Make sure clients know who they are talking to, and make sure they do not have to repeat themselves after things like call transfers. 
Be firm
While it is true that flexibility can be an asset in freelance writing, know your boundaries. Be firm when you tell a client you cannot do something for them. 
Listen
This is an essential skill for a freelance writer. Being a great listener will allow you to land repeat clients that will stay loyal to you. The more you understand their needs, the easier it will be for them to deliver briefs or posts for you to write. 
You need to understand your clients' stated and unstated needs. While the client may tell you the basics, they may have expectations that they do not say explicitly. 
For example, a client may state they need content that details the best vacation spots of 2021. What they do not say explicitly, though, is that they want to drive traffic to specific areas of their platforms. It is up to you as the writer to make out your clients' unstated needs. 
Keep a Schedule 
Because you often work at your own pace, it can be tempting to not set a firm working schedule. However, this can lead to overcommitting or missing deadlines. Consider scheduling software for small business to help manage your deadlines and organize your projects. 
Overcommitting can be a serious problem in freelance writing. It can be easy to take on projects before looking at your schedule. However, this can lead to having a buildup of tasks with similar deadlines. Keeping a schedule allows you to spread out your work over the week, and to only take the jobs you can finish. 
It is also a great customer service tip to keep some time in your schedule for last-minute rush jobs. This opportunity to over-deliver will be noticed and appreciated by clients, and will lead to loyal customers. 
Keeping a schedule also allows you to make time for customer service. Schedule time to connect with clients, to do check-ins and follow-ups, and to make sure you are meeting their writing needs. You should also consider sales software like a Customer Relationship Management (CRM) system that can be the cornerstone of your sales and customer service strategy. 
Automate 
One way to make time to focus on writing and to create opportunities to deliver excellent customer service is to automate to improve operations. Since many freelance writers work independently, delegating tasks to a computer can save you both time and money. 
One way you can use automation is to overcome revenue recognition risks. This will help optimize and simplify processes into more productive avenues. By understanding how your revenues are working for you, will allow you to improve and optimize your business, and give you the time and resources to focus on customer service. 
Another area of automation to look into is the realm of artificial intelligence (AI). AI is becoming more widely available and simple to use. Adopting AI can help expand your customer base and create a platform for outreach. 
Final Thoughts
Especially for new freelancers, word of mouth is the most effective marketing strategy. One way to make sure you gain and retain clients is to turn your eye towards delivering excellent customer service. 
Automate the customer service systems you can, and dedicate time in your schedule to contact and follow up with clients. Make sure to not overcommit, while also taking on those last-minute rush jobs. 
In freelance writing, it can be tempting to focus only on your writing and forget that you are essentially running a small business. By turning an eye towards customer service, you can be sure to win more clients. 
About the author
John Allen, Director, Global SEO at RingCentral, a global UCaaS, VoIP and business fax software provider. He has over 14 years of experience and an extensive background in building and optimizing digital marketing programs. He has written for websites such as CodeMotion and MoreBusiness.